Build trust with a secure roofing website
In March 2016, Google announced that over 50 million websites were culprits of getting hacked. A statistic that has ever been rising rapidly in recent years. If your roofing SEO website has been hacked, it could adversely hurt your rankings, so prompt action is essential. As a roofer figuring out your next course of action may be your biggest headache. This post will help you to understand why roofing websites are hacked and ways that you can use to shield the bad guys from accessing your site.
Many roofing websites are created using the four significant Content Management Systems like Drupal, WordPress, Magento, and Joomla. WordPress controls over 60% of the total CMS market. So, this post will generally concentrate on WordPress sites, although the concepts can still apply to the other content management systems.

Why Would the Bad Guys Want to Hack Your Roofing Website?
Quite often, roofing contractors misinterpret the importance of securing their sites because they see themselves as unlikely to get hacked. However, roofing websites can be cut because they are perceived as vulnerable, so the bad guys can use software to hack massive sites automatically. So, what do hackers gain from their malicious acts?

Website Data
As a roofing website owner, you will have several clients making payments online; hackers see this as an opportunity to sniff financial information of your clients like debit or credit cards.
Automated Black Bots
Roofing websites can become vulnerable to hackers through an automated script. Same way, Google crawls your site to index content hackers use black bots to check for vulnerabilities.
Blackhat SEO
This is where hackers place redirects or links in your site to earn affiliate revenue. Note that these links or redirects are not visible.
System Resources
Here hackers try to access your server and send out thousands of spam emails; this will get your site and server blacklisted easily, increase utility bills, or even get your roofing website shut down.
Malware
Hackers can infect your client computers with malware such as key loggers, viruses, or other malicious software to capture information.
7  Important Steps to Take If Your Roofing Website Has Been Hacked
Inform Your Web Designer/Hosting Provider
This is the first crucial step you need to take immediately after you realize that you are a culprit of a hacking incident. In most cases, your web hosting provider can help to fix hacking problems because they are equipped with the necessary expertise to handle such issues. If your hosting service provider is not in a position to help contact your roofing website designer or system administrator.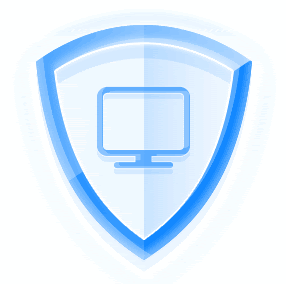 Run a Complete Virus Scan On all Your Computers
 The bad guys in their efforts to hack your roofing website infect your computer with spyware, viruses, malware, and Trojans. Use an effective commercial antivirus to detect such problems. The hackers create backdoors, which help them to avoid the normal authentication process to access your roofing website.
Remember those un-used plugins and inactive themes are soft spots for creating hackable back doors. Many renowned roofing website designers help roofers in scanning malicious and malware codes.
Assess the Nature of Damage
It is vital to know the severity of the hacking attack and the damage caused to your roofing business.
By knowing its severity, you will develop an appropriate strategy to fix it up. Get the data from the Google Search Console, where you might have received messages on malware and spam.
Also, look at your webmaster tools under the "security issues" segment to know the kind of hacking that was experienced. Checking all threats can be quickly done by comparing it with a backup.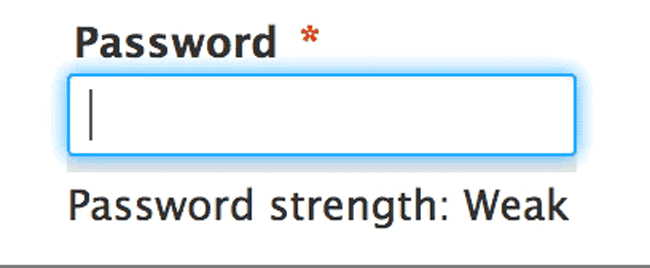 Change All Passwords
Changing passwords is one of the initial steps to take when your roofing website is hacked. Just do it- alter your passwords even if you will write them down in a book, after doing thorough clean up and virus scan-reset, all the passwords. Since the bad guys are about your email addresses and passwords, make sure that you reset a password that is hard to guess.
You should change passwords on all sites where you have entered financial and personal details. Try to reset passwords that are hard to crack.
Shut Your Roofing Website Down
You should take your roofing website offline temporarily after the hacking incident. This action will help to save clients and people who access your roofing website from malicious span files and malware. Secondly, it will give time to your web designer or hosting provider to fix the issues without any interruption.
Clean Your Roofing Website
Before you begin the process of cleaning up your site, you should first check the backup of your site because it might contain crucial information. You need to clean up your database and file hacks by checking what the hackers have modified or changed and ought not to have been changed.
Get rid of all the URLs created by the bad guys, but be careful not to remove pages that you don't need, because hackers might have infected useful pages that are crucial to your roofing business and which can be restored to their initial original state through your backup.
Ask for a Google Review
Once you have finished all the steps discussed above and have reset your website successfully, make sure that you request for a Google review to unflagging your site as risky. You should head straight to the Google search consoles and check for issues. Google will ask you to provide details on what you did to clean the site for every category that was hacked. This review process may take several weeks for it to be completed. However, this wait is worthwhile because, in the end, Google will leave a positive review that will describe your site as safe and secure. Don't forget to ask for this review.
Final Thoughts
Getting your roofing website hacked is no fun. But you can regain control of your website. Remain calm and call the right design or hosting team to keep your site running.
So there are various lessons that roofers can learn from this unfortunate experience. Some of these include hiring a reputable roofing website designer, checking reviews regularly, and installing a powerful antivirus. Having the right roofing website design team can make all the difference when your site is hacked.
 Schedule a free strategy session with our experts to know how we can help to secure your roofing website from malicious attacks today.