Need More Roofing Clients?
We Grow Local Roofing Businesses With
Internet Marketing
Through Online Lead Generation To Increase Sales
Trying to run a roofing business without a proper internet marketing strategy is like trying to row a boat without an oar. Even if you offer high-quality roofing services, they won't do your businesses much good if you don't have an effective digital marketing strategy at the front end of your business.
Marketing as we know it has always been about introducing, promoting, and selling to the right customers at the right time and place. In recent years, the evolution of modern technologies has changed consumer behavior and most people now turn to the internet to find the services and products they need.
With plenty of access to the internet and smartphones, consumers have become more technology-oriented than ever. It is therefore important for businesses to meet their customers exactly where they are–on the internet. This is where internet marketing for roofers comes in.
A successful internet marketing strategy lies at the heart of every successful roofing business nowadays. More than 80% of consumers are already searching for services and products online, and the number is only likely to increase in the coming years.
Recent studies conducted by the Small Business Association (SBA) show that over 50% of small business fail in their first year and another 70% within the first 5 years. In the current tough economic situation, it is essential for every business to prepare adequately for its marketing needs. In fact, a growing body of research shows that poor marketing and marketing mishaps are some of the leading causes of small business failures.
How We Can Help
At BlackStorm, we do the hard work of developing effective roofing internet marketing tactics to increase your visibility, dominate search engines, boost website traffic, drum up your sales, and ultimately grow your business.
Our roofing digital marketing tools help you showcase your services to the customers who are most likely to pay for them. We conduct high-quality market research to carefully evaluate the preferences, pains, and dreams of your potential customers. This gives us strategic insight and helps us identify the consumers who are most likely to turn into paying customers for your roofing business.
BlackStorm services are driven by a wealth of knowledge and experience which enables us to evaluate any new opportunities, adapt to changing market trends, and establish innovative internet marketing strategies for roofing business success.
Throughout the years, we have carefully examined every internet marketing strategy for roofing businesses, and we know from experience the internet marketing tools that will work best for your business. BlackStorm has 5-star reviews and testimonials that showcase our proven track record as one of the top roofing marketing experts.
More Info
A high-quality well-designed website not only attracts more customers to your business but also increases your online presence. Websites compatible with SEO, in particular, will give potential customers to who search for roofing services in your area easy access to your services.
At BlackStorm, we have creative, talented web designers and innovative technologies to create unique, creative, responsive websites. Our designers have developed elegant SEO websites that have drawn in more traffic and increased e-commerce revenue for our roofing clients.
We work hard to ensure your website is search engine friendly, easy and fast to navigate and makes a good first impression for your roofing business.
BlackStorm SEO services make it easier for potential customers to find your services online. We position your website to rank on the first page of Google and other search engines. This is important since studies show that over 75% of customers never scroll past the first page when searching for services and products online.
Our team uses the latest SEO strategies to boost your online presence, increase the number of visitors to your website and generate more sales for your roofing business. We are familiar with the latest SEO ranking factors and plan strategies for our clients accordingly.
We have helped hundreds of businesses supercharge their SEO and we can do the same for your business.
Local SEO is fundamentally important to small businesses in the roofing market. Research suggests that 97% of local consumers search for products and services online. Consequently, it's important to be at the top you're the local pack when customers in your local area search for roofing services.
BlackStorm has proven handbook and tools to help roofing businesses grow their local visibility and engage their local customers. Our result-oriented Local SEO services will outrank your competitors and top the search results for Roofers relates services in your area.
Social media has transformed the marketing industry and provides exciting opportunities for roofing companies to connect with their audience. Consider Face book, which has over 2 billion active users, logged in for at least 3 hours every day. This makes social media one of the most powerful marketing channels you can use.
BlackStorm offers full social media marketing and management services to connect with your audience and generate leads. We are familiar with the most efficient marketing tools to help your business run viral social media campaigns.
Our social media management team is well acquainted with facebook Ads, copywriting, conversion optimization to generate more revenue for your roofing business through social media.
PPC is essentially a way of buying websites visits through Ads on Google, Bing and other search engines. You pay only when one someone clicks on one of your Ads. This mode of internet marketing is more valuable and easier than most people think. For instance, Google has over 3 Billion searches every day and smart businesses are taking advantage of that.
We strategically place optimized adverts for you on search engines, websites and other platforms to expose your brand online, and draw in more traffic to your website. We have valuable strategies or everyone, whether or not you have a big PPC budget.
Targeted content generation
Your business' success online will primarily be determined by the content quality you put out there. Targeted, high-quality content has for a long time been the number one search ranking factor for search engines such as Google. BlackStorms will provide unique, in-depth, and authoritative content optimized to improve your search ranking and attract visitors to your website.
Our top-ranking content comes with all the necessary considerations such as; interesting topics and ideas, ideal format and length, uniquely researched content, call to action, visual content like images and videos to attract more visitors to your website. In addition, we engage with the top influencers with high-authority domains in the roofing industry to promote your content and link back to your website.
Building Your Website: Why Work with a Roofing Marketing Agency
You might think that all roofing websites are the same. You need to include the services you offer, the types of materials you provide for new installations and offer local customers a free quote. That's it, right? You're ready to go and serve local customers. Not so fast. When you think about roofing companies, think about how many competitors are in your region. Especially if you're in a region where hurricanes, thunderstorms, and other major weather extremes occur regularly. It's a gold mine, as long as you are a great company, that delivers on your promises. Oh yeah, you first need to build a website that visitors can find.
Hiring a roofing marketing agency –
Roofing marketing includes various different techniques. As a roofing company, you need to
– Focus on SEO (search engine optimization)
– PPC (paid per click) ads and other paid advertisements
– Blogs, online content, descriptions, and other website pages
– Your website design for both your desktop and mobile sites
Then, there's the social media front. Who would've thought that as a roofing contractor or installation company you'd have to put your services on Twitter or Facebook to communicate with local customers? But, today you do, it's what customers are looking for.
Why website design matters –
Hiring a web design agency to build your website is critical to designing a fully functioning, good looking site. But, why does the way your site looks really matter? Isn't it all about the content? Yes, and no. Step back for a second and think of things you search for on Google. Don't you want to visit a website that looks good, is clean, loads quickly, and provides you the information you're looking for (not some runaround making you click through several links before you find it)? Sure you do. And, the same goes with the consumer you're trying to market to.
The more you do for your customer (or potential customer) the more you can expect in return. Some things to consider with your web design and hiring a roofing marketing agency include
– The content you include: It should add value and should be what your customer is looking for (don't make them dig through 20 clicks/pages before getting them the information they need)
– It should load quickly (slow load times are one of the biggest reasons you will lose customers before they ever get to see your content)
– Create blogs, pages that are neat, look good (font, color combination, etc)
– Use templates that are friendly and navigable and easy for your searcher to find what they are looking for online
Again, think about yourself as a searcher. Don't you get frustrated when companies play games and use certain keywords just to get you to click on their site? Well the same goes for your customer and potential audience. Don't do the same to them.
Keeping it Local –
Today, more than ever, mobile sites and local searches are imperative to SEO and your website design. With the ability to create a free Google Business listing, why not do so? This allows people to find you listed as a Google trusted business, making it easier for them to find your company and where you're located.
When you're designing your site and content to put on it includes
– Local landmarks and nearby points of interest
– Street names, addresses, cross-sections
– Major stores/retailers or restaurants nearby to your business
Include information that makes it easy for people to find your storefront if you have one. And, if not, make it easy for them to know which city/zip codes you service as a roofing business. The more people know about where you are and where to find you, the more likely it is that they are going to call you if they like the web design and format you have laid out for them when they visit your site.
Keep things Consistent –
Along the same line as the last point, when you are listed in more than one place (Yellow Pages, Yelp, Google Business, BBB, etc) the information has to be consistent on each of these pages. If you have one address on Google, and another on a different site, you're doing more harm than good for your business. People will think your business is not legitimate, and they might never call your line. And, on this point, make sure your phone numbers are correct, links to other pages and all contact details are accurate and the same no matter where the person finds your site.
Ads for your Site –
PPC and SEO are two of the main ways you can attract visitors. Yes, you want organic traffic. This comes when you target your site for specific keywords in the roofing industry and local search terms. It will take time, but with more clicks, and with more great content, Google will increase your rank.
Then, there are paid ads. These are those advertisements you see at the top of Google's first page. You only pay for these ads when a customer actually clicks on them and visits your site through the ad click. So, you get a first-page listing on Google, your business is on the top of the paid-for section, and this will help increase your organic rank as well (since more people are finding your site through the paid ads). It all works together, and you're going to want to utilize as many platforms and advertising mediums as possible when it comes to web design and the functionality of your business online.
If you don't know where to start or if this seems overwhelming, you aren't alone. Every business owner goes through this. So, don't try to do it on your own. BlackStorm is a roofing marketing agency which has years of experience, and industry specialists in PPC, SEO, content writing, page descriptions, web design, social media, and more. Let our team do the work for your site. Give us a call or contact us here (link) so we can quote you a price for the web design package that best suits your business needs and budget.
Conclusion
BlackStorm offers actionable and measurable outcomes that have a proven track record of increasing sales and profit for roofing businesses. Schedule your roofing strategy consultation today for us to increase your online visibility and extend your reach to potential customers.
Our Solutions
Roofing Marketing by BlackStorm is a full-service digital agency that can deliver results for local roofing businesses across the United States. Our experience over the years has given us the power to confidently work in the roofing industry. We can give your roofing online presence a complete makeover so potential clients can find you and be convinced that you are the best roofing company in town.
Why You Need To Get Your Roofing Marketing Right!
235000
+
Google Searches Per Month for Roofing Keywords
94
%
of users look for local information on their smartphone
4
out of 5 consumers conduct local searches online
68
%
of searchers click on the top 5 results
90
%
of customers say buying decisions are influenced by online reviews.
FREE Website Conversion Optimization Guide
Using these powerful and proven elements to build trust and authority with your visitors and compel them to take action can result in 2, 3 or even 10X more conversions (leads and calls)!
Your success is our success!
I contacted BlackStorm to redesign my website. I could not be happier with the results. It was a pleasure working with their team. The deciding factors for me where; him being straightforward, reasonable pricing, and him not trying to sell me on things I did not need. He was very fast and responsive. I would definitely work with BlackStorm again.
Ralph Cross
02:23 03 Oct 19
They have done a phenomonal job with keyword research on my competitors and helping us to target their client. After only four months we have seen noticeable increase in sales. Cheer
Larry Phelps
07:55 25 Aug 19
BlackStorm is a real gem of a find. I had no idea all of the things my competitors were doing to grow and they broke it down for me and came up with a strategy for my company to grow as well. Happy customer
Hugo Vega
14:46 15 Aug 19
Great job at seeing what my competitors were doing. We were able to shift and grow our campaign throughout the year and saw fantastic growth!
Jeannette Potter
18:14 09 Aug 19
Jody Walsh
04:48 05 Aug 19
Great marketing company. I have learned a lot since working with them and they always seem to have my best interest at heart even when it doesn't benefit them financially. They gave me 3 options and didn't recommend the most expensive option because it wasn't the best option for my situation.
Morris Jensen
21:03 28 Jul 19
Well I waited to make this review until I saw the results I wanted... It's close to five months since I hired them and now I am number one for my number 1 keyword! I was skeptical at first because I feel that marketing agencies are hard to trust but I really like this company.
Geoffrey Mullins
12:02 25 Jul 19
They do a great job at seeing what your competitors are doing and matching them and then doing it better so you are the winning team! These guys are my hidden weapon!
Mildred Reid
03:52 25 Jul 19
I have to say in the past I have been burned by marketing agencies and I was very skeptical in hiring another one but I knew I had to finally do something to stay in business. I found Black Storm because a friend highly recommended them so I decided to see what they could offer and to find out if they were just another scam. After working with them for 9 months I will say they have been very kind and professional in our dealings and they have actually exceeded my expectations on lead generation. I haven't experienced anything bad with them so if you're looking for a trustworthy marketing agency then I would suggest to give them a try.
Lisa Grant
05:11 19 Jul 19
Thanks to Blackstorm design & marketing we have got our website ranking at the top within 6 months!! We are crushing it with them. Great marketing company to partner with. Through every step they have impressed me on how professional and knowledgable they are. I suggest you partner with them.
Lindsay Bowen
02:31 18 Jul 19
Your website should get the results you want.
Every business is competing to benefit from the internet, fighting for leads that you and your competitors want. You need a strategy in place to attract and convert these leads with your website.
Frequently Asked Questions
Agency
Do you require contracts?
Almost every agency operates on long term contracts, we operate on agreements rather than contracts. It differs in one major area and that is client satisfaction, if we have a client that has experienced changes in their business and they need to stop using our services for whatever reasonings, we feel that it is best to set them free.
How do I know I won't get scammed?
By running our agency as a legitimate business we are accountable to all the same standards others are i.e.
Our Certified Partners who give us our credentials
Google Reviews
Better Business Bureau
Secretary of State
Business License
Get More Leads!
3 Steps To Get Started With A Powerful Roofing Growth Acceleration System.
Let us help you cut through all the clutter and deliver what actually works to get results.
So what are you waiting for? Get Started Today!.
Our Recent Roofing Marketing Articles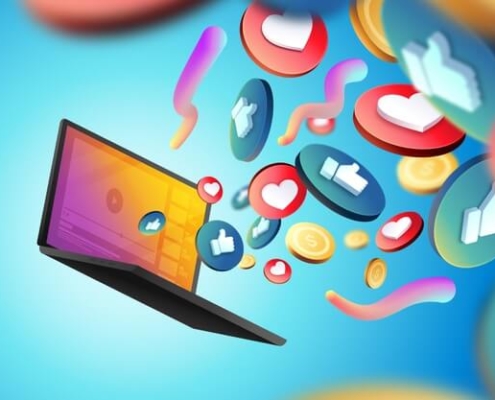 https://blackstormroofingmarketing.com/wp-content/uploads/7-Reasons-Why-Your-Roofing-Company-Needs-a-Good-Social-Media-Marketing-Strategy-2.jpg
417
626
BlackStorm Writing Team
https://blackstormroofingmarketing.com/wp-content/uploads/BlackStorm-Website-Logo.png
BlackStorm Writing Team
2020-03-27 16:40:59
2020-03-27 16:40:59
7 Reasons Why Your Roofing Company Needs a Good Social Media Marketing Strategy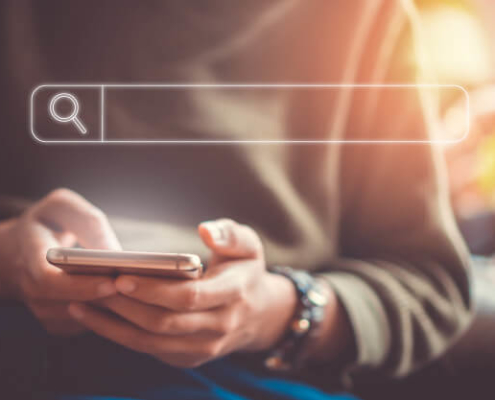 https://blackstormroofingmarketing.com/wp-content/uploads/How-to-Dominate-in-More-"Roofer-near-Me"-Online-Searches-2.jpg
417
626
BlackStorm Writing Team
https://blackstormroofingmarketing.com/wp-content/uploads/BlackStorm-Website-Logo.png
BlackStorm Writing Team
2020-03-26 19:11:12
2020-03-19 19:20:57
How to Dominate in More "Roofer near Me" Online Searches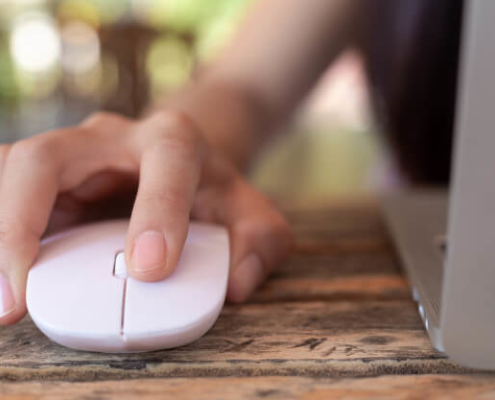 https://blackstormroofingmarketing.com/wp-content/uploads/Using-PPC-Gives-Roofers-These-6-Advantages-Over-Their-Competition.jpg
417
626
BlackStorm Writing Team
https://blackstormroofingmarketing.com/wp-content/uploads/BlackStorm-Website-Logo.png
BlackStorm Writing Team
2020-03-26 05:44:45
2020-03-26 05:44:45
Using PPC Gives Roofers These 6 Advantages Over Their Competition!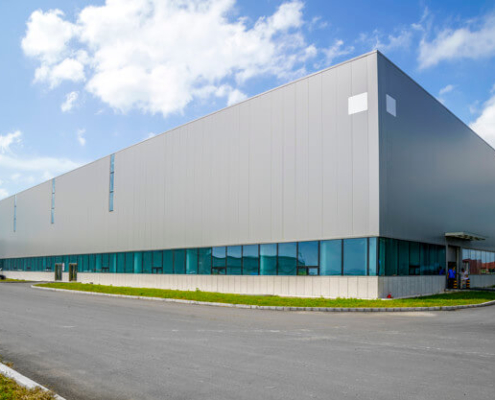 https://blackstormroofingmarketing.com/wp-content/uploads/How-to-Generate-Commercial-Roofing-Leads-Online-2.jpg
417
625
BlackStorm Writing Team
https://blackstormroofingmarketing.com/wp-content/uploads/BlackStorm-Website-Logo.png
BlackStorm Writing Team
2020-03-25 21:40:00
2020-03-25 21:40:00
How to Generate Commercial Roofing Leads Online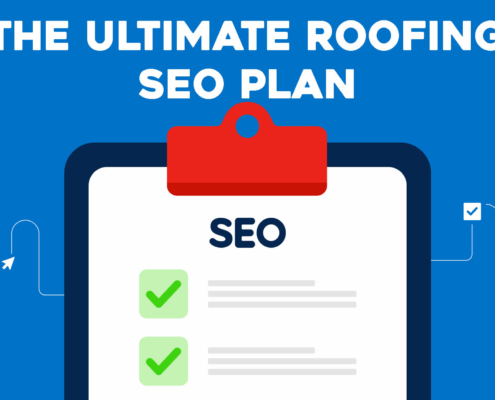 https://blackstormroofingmarketing.com/wp-content/uploads/The-Ultimate-Roofing-SEO-Plan-2.jpg
1308
2500
Eric Keith
https://blackstormroofingmarketing.com/wp-content/uploads/BlackStorm-Website-Logo.png
Eric Keith
2020-03-25 21:06:36
2020-03-25 21:06:36
The Ultimate Roofing SEO Plan For 2020
https://blackstormroofingmarketing.com/wp-content/uploads/Will-the-Need-for-Roofing-SEO-still-exist-in-5-years.jpg
417
626
Ariel
https://blackstormroofingmarketing.com/wp-content/uploads/BlackStorm-Website-Logo.png
Ariel
2020-03-25 14:35:27
2020-03-25 14:35:27
Will the Need for Roofing SEO still exist in 5 years?