Are you stuck between hiring a professional web design agency to build your roofing website and doing it by yourself?
If so, this article intends to give you numerous reasons why hiring a professional web designer for your roofing website is worth your money.
According to the US Small Business Administration, more than 97% of business owners that try to build websites on their own fail at the job and never launch a site at all.
In today's roofing market, your website could be the only place that customers can get to interact with your business intimately. Therefore, without a responsive and professional website, your roofing company stands to lose out on interacting with tones of potential clients surfing through the web. You should focus on making a roofing website that appeals to your prospects as much as possible.
But before you decide to go the DIY (do-it-yourself) route, consider the following top 6 reasons why hiring a professional web design agency can do the trick much better.
1. Hiring a Web Design Agency Will Give You a Professional and High-quality Roofing Website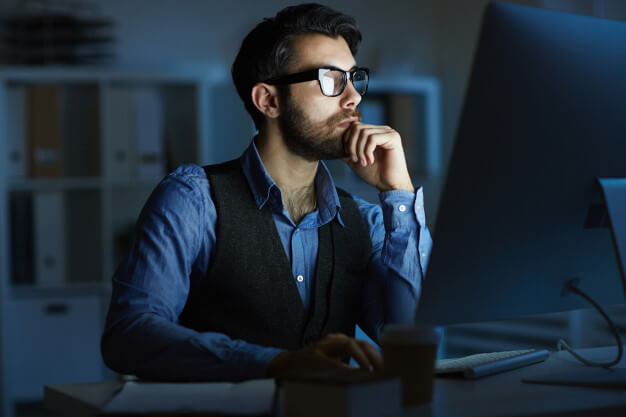 This is one of the main reasons to hire a professional web design agency.
Sure, there are countless free roofing site templates out there. But they are too basic, to mention the least. You can't expect to come up with a unique, best-converting roofing website with these DIY cookie-cutter tools, can you?
So why make your roofing business lose out on potential clients to competition because they have a high-quality site than yours?
Truth be told, having an unprofessional roofing website outlook is worse than having a site at all. A professionally designed roofing website will show potential customers your identity, core values, and how you run your business.
A reputable roofing web design agency will create for you an attractive, dynamic, and custom site- that will offer a unique user experience to your clients.
Considering that your site is the lifeblood of your roofing business, you should hire a professional web design agency to build a functional, responsive, and appealing website and help you stand out from the crowd.
2. Hiring a Roofing Web Design Agency Saves Time and Money
As a roofer, your primary concern should be to run your business and not to design your roofing website. The roofing website will definitely bring customers near to you, but you cannot concentrate on building your site while neglecting the running of your business.
To avoid such conflicting issues, you should hire a reputable roofing website design agency that will get your roofing site running without any hassle.
A roofing web design agency works typically in a fixed-bid estimate. This means that the selected bidder will do everything possible to build your site as fast as possible and at minimized costs. But the bidder takes longer than planned to design the project then the agency stands to lose credits.
If you factor in all the effort and time involved when creating a site on your own, you will found out that hiring a professional roofing web design agency will be worth the time and money!
3. Hiring a Web Design Agency Will Give Your Roofing Business a Competitive Advantage
By hiring a professional web designer instead of designing the roofing website yourself, you give your roofing business the much-needed competitive advantage in the form of a properly functioning and professional website.
The sad truth is that most roofers try to build sites on their own to save money. The challenge, though, is that they lack experience in this area, and it reflects on their final site.
Your professionally created roofing website will surpass what your rivals have on the Internet. That will assist you to stay ahead of the competition in the roofing industry.
4. Hiring a Professional Web Design Agency Will Give You a Mobile- Compatible Roofing Website
Building a responsive, mobile-compatible site is no easy feat. If in doubt, try to do it on your own or hire an amateur!
With the rising number of web users using iPads and smartphones to access the internet, you need to make sure that your roofing website is compatible with modern mobile technologies.
If your roofing website is not mobile-friendly, then your prospects will "bounce off" never to return to your site.
According to Google, more than 60% of clients will not come back to your mobile site if they face challenges of accessing or navigating through it, and 40% of them will go to your rivals.
That means you will be losing sales to your competitors. Fortunately, hiring a professional web design agency will help to build your site using responsive design technology, thus making it easier to load on mobile devices.
Faster load times on mobile devices translate to more money for your roofing business in the long-run.
5. Hiring a Professional Web Design Agency Will Enhance Your Roofing Website User Experience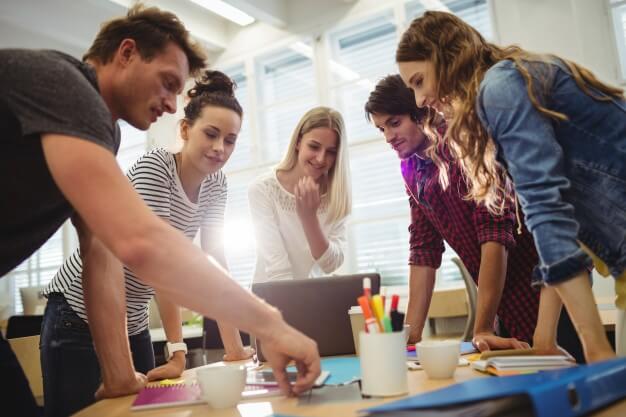 When it comes to roofing website design, knowing where to place addresses, contact forms, calls-to-action, and navigation bars is a necessary procedure. The purpose of a roofing website is to attract prospects to delve deeper and know how your business can help them solve their problems.
These are some of the issues that web design agencies deal with daily. They understand what makes your site user experience pleasant and what puts clients off. They later use that information to create a roofing website that will attract more attention from your potential clients.
So What Should You Do Next?
The post above outlines the significant benefits of hiring a professional web design agency overdoing it on your own that every roofer needs to know. Hiring a reputable web design agency is the best thing you can do to your roofing website. Without a functional website, no client will trust the legitimacy and credibility of your roofing business
Are you interested in hiring a web design agency for your roofing business? If so, don't hesitate to contact us for a free quote today!