Keep Your Roofing Website up to date: don't lose clients for no reason
Most roofing contractors know the importance of having a well-structured roofing website. But they typically build a site, launch it and never return to it again, abandoning roofing website maintenance altogether. If your website isn't adequately maintained, you are losing prospects/clients that will affect your company's ROI.
Just like your car, we must appropriately maintain your roofing website to operate efficiently. Roofing websites require routine maintenance to ensure that all components (contact or inquiry forms, payments, payment mechanisms, images) work efficiently and safely. Creating a search engine optimized, user-friendly and responsive roofing website is an essential step in letting property owners know your roofing company exists. Still, routine upkeep is crucial if you want your website visibility to flourish and grow.
8 Reasons Why Roofing Website Maintenance is Crucial
1. Regular Maintenance Keeps Your Roofing Website Secure
Security is the main reason why routine roofing website maintenance is so essential. If your roofing company is utilizing a Content Management System (CMS) like Word Press or Drupal, you want to make sure that it keeps up with security updates and software patches. If you don't do that, the bad guys (hackers) will get an opportunity to steal data from your roofing website.
2. Roofing Website Maintenance is Crucial to Boost Search Engine Traffic & Rankings
To offer property owners high-quality content, search engines like Bing or Google award higher rankings that are updated occasionally. Search Engine Optimization (SEO) determines where your roofing website will be ranked based on your site's relevance compared to the property owner's search.
Various roofing SEO tactics can be used to improve your site's ranking. Some of these techniques include optimizing your site for mobile devices, regularly updating your website content with the current information, and ensuring that your site has the latest security updates.so, maintaining your roofing website is crucial to your business' ranking on search engines like Bing or Google.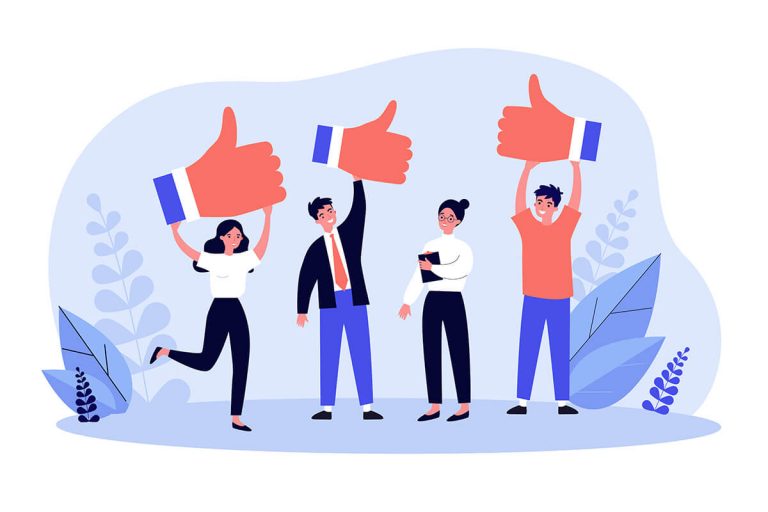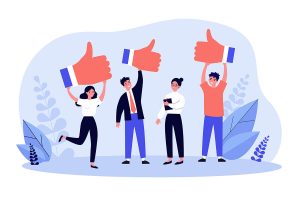 3. Routine Roofing Website Maintenance Helps to Improve Customer Experience
If your roofing website's template files and theme are outdated, they may not show up on current versions of mobile devices and web browsers. With all the competition in the modern roofing landscape, if your site is hard or confusing to use, your company is likely losing prospects because of it. But, when you conduct routine maintenance as scheduled, you can be confident that the most recent template files/ theme are installed and operating efficiently.
When you perform maintenance on your roofing website, your site improves and becomes simple to use. Such improvements encourage property owners to stay and engage on your roofing website longer. In wrapping up, maintaining your roofing website is crucial as it enhances your site's customer experience and promotes user engagement.
Read our detailed post on How User Experience (UX) Design Affects Roofing Sales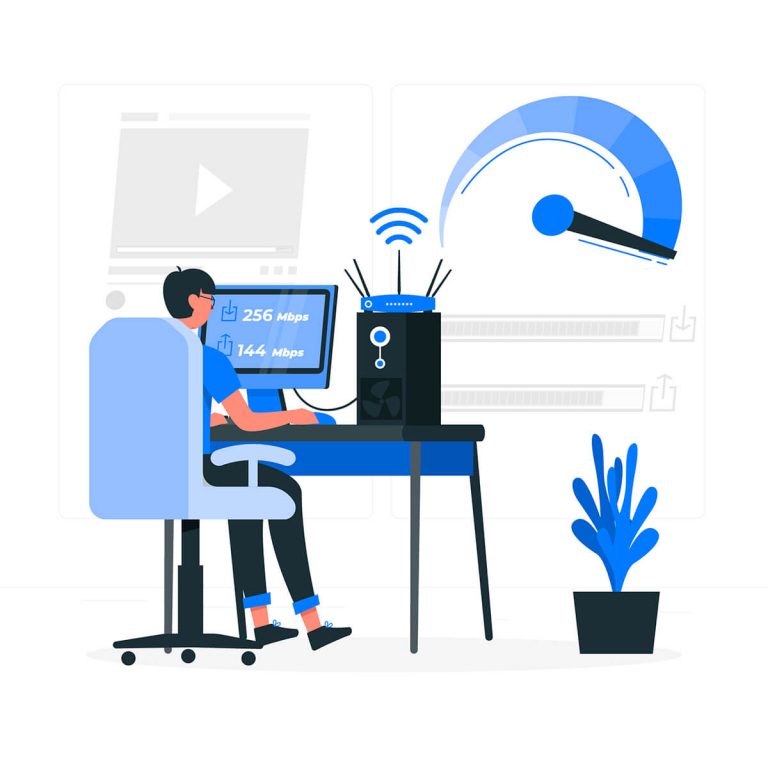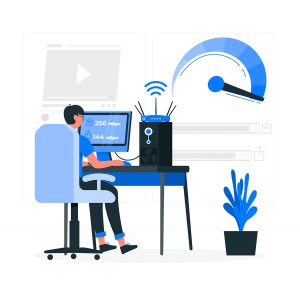 4. Regular Maintenance Increases Site Speed
As stated above, with all the options that prospects/client has online, your roofing website requires simple to use and needs to be super-fast. If your roofing website loads in less than 3 seconds, it is turning away prospects/clients. Maintaining your roofing website allows you to optimize all the elements that might be slowing your site down. Another advantage of routinely maintaining your roofing website is enhancing your site's loading speed.
5. Regular Website Maintenance Attracts New Clients and Keeps Existing Customers Happy
Our roofing website maintenance services will keep your site updated with fresh and new content. This will assist in driving new property owners (traffic) to your site. Outdated roofing content may make visitors click off your site instantly.
Keeping your roofing website updated with unique, fresh content can go a long way to satisfy existing customers. Your existing customers will view and share your new content, thus making your roofing business popular. But if you stay for long without sharing fresh content, prospects/clients may assume that you have nothing to offer and may never return to your roofing website again.
6. Continue To Learn More About Your Audience
One of the daunting parts of roofing marketing is getting to know your target client entirely. Regular roofing website maintenance helps you use the analytics and understand how users are interacting with your site.
Are prospects/ site visitors converting? Are they clicking off your site immediately, or are they hanging around? Are there patterns in site visitor's behavior? Knowing these patterns and making adjustments based on data will help you to create a roofing website tailored to your user's specific audience.
Without ongoing such ongoing analysis, your website can become outdated, stagnant, and, worst-case scenario, useless to property owners who could have benefited from your roofing services or products.
7. Regular Website Maintenance Ensures Proper Functionality
As you launch a new roofing website and make adjustments to it, it's crucial to make sure that it works efficiently. This can mean making sure there are no broken links and that your website works perfectly across various web browsers. This is more of a technical part of roofing website maintenance, but if you fail to do it, your website may fail to work correctly for your visitors, prompting them to click off to your competitors.
Great functionality depends on the coding of your roofing website, and as a roofer, you don't have the time to read through lots of code lines to identify a semicolon that should be an entire colon. Ensure that your codes are consistent with the ongoing adjustment and clean is essential to run a peak-performing roofing website.
8. Routine Website Maintenance Helps in Proper Tracking & Monitoring 
When you dedicate your resources and time to roofing website maintenance, you can correctly track the results and know if you are in line with your internet marketing goals. Tracking your roofing website's metrics can give you an overview of the progress of your internet marketing campaigns so you can know the following plans or strategies to implement.
If you are lagging behind your roofing sales goals via the roofing website, that means that you need to redesign your site to increase conversions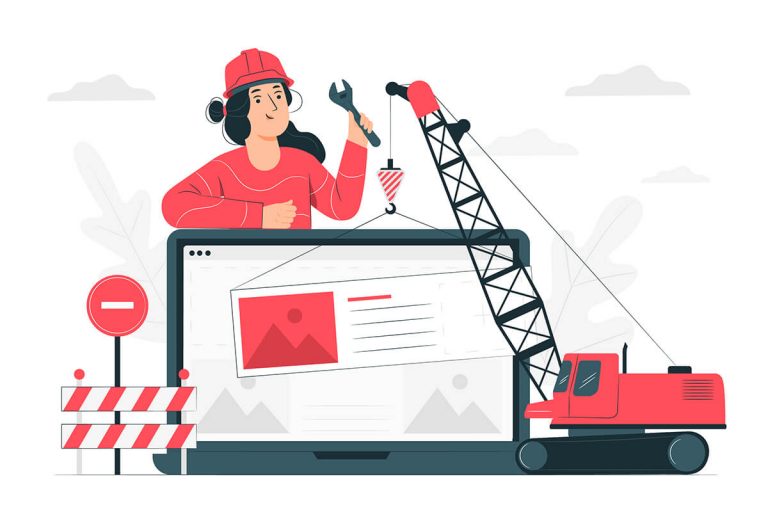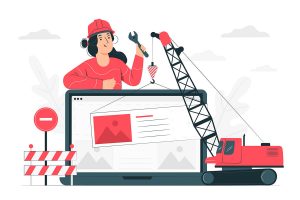 Roofing Website Maintenance Checklist
Maintaining your roofing website is more than buying an affordable hosting plan and making some edits to your page. An outdated website risks client annoyance, loses search engine rankings, and loses trust. To assist you to stay on top of the crucial (often overlooked) issue, we have compiled a guide on what you can expect from our website maintenance services:
Update Your Roofing Content
If you have a company operating hours and aren't on your roofing website, we put them in! And if you have already included them, our experts will check to ensure they are accurate. We also notify your visitors in case you have seasonal changes in your operating hours.
Check your office phone numbers for consistency and typos. Also, ensure that your phone numbers are appropriately hyperlinked to help visitors click and call your roofing business.
Make sure your business address is updated/correct every place it appears.
Give your web pages a makeover to ensure you have a clear call to action. Sometimes every page will have the same CTA (like getting a free roofing quote now), but browsers will require to pass through some steps. A property owner looking for roofing services or products will want to view some photos of past projects before they decide to get a quote.
Punctuation/Spelling/Grammar
Look at the basic editing errors.
Check all your internal and external links to ensure that they are working seamlessly.
If you have a form on your roofing website, submit a message to check whether it's working, and you get notified of the new news.
Do your primary web pages (particularly your homepage) have headlines explaining how the client will benefit from booking a job with your company? And does every headline contain a keyword that relates to the title of your page?
If you have recently changed the name of your webpage, you should make sure that users who are searching for the old page get redirected to the new one Instead of getting a "not found" error)
Sometimes you can improve your roofing SEO by adding alt tags to your primary images. This can help your site to rank higher than other roofers for the same keyword
Design
These are tweaks that  relate to the feel and look of your roofing website, which may include but not limited to:
Branding
Has your roofing logo changed? What about the colors your company uses? If yes, has it reflected on your roofing website? Besides, if you initially used a low-quality logo but have changed it late to a new one, you need to update that on your roofing company website.
Replace Stock Images with Custom Photos
Roofing stock images may be essential to get your website running. But authentic photos are deemed to be more powerful.
 You need to replace low-quality crop images to suit your overall design. Besides, replace large photos with compressed or re-sized versions while retaining quality.
Check Display on Mobile Devices
Pull up your roofing website on your mobile phone to see how it appears. Furthermore, you can also check how it appears on different desktop browsers.
Platform & Hosting
These problems may prompt you to contact your web host provider:
Check if your roofing website URL starts with "HTTPS" If not, you need to contact your web hosting provider to get a basic security certificate for your roofing domain.
WordPress Plugins and Theme
It is highly recommended that you use the latest versions of plugins and themes activated on your roofing website.
Typically you want to automatically backup your roofing website. This will help you, especially when you make a mistake when editing your roofing site.

Why You Should Hire a Roofing Website Maintenance Team
As a roofing contractor, you have lots of duties to perform. Managing employees, handling clients, keeping appointments, and meeting deadlines can be daunting at times. Neglect and inexperience can ruin the functionality and look of your roofing website.
Now that you understand that web maintenance is just as crucial as designing a roofing website, it would be equally important to discuss the benefits of hiring a website maintenance team. Although you can take the responsibilities of maintaining your site yourself but hiring a roofing website maintenance agency will be advantageous in the ways listed below:
Since you are partnering with a website maintenance company specializing in the roofing niche, you can count on their expertise since they know what to expect, look for, and resolve issues.
Hiring a roofing website maintenance team frees up your time to concentrate on another important aspect of your business without having to think about your site at all.
Outsourcing a website maintenance team is cost-effective and can resonate with your budget. You don't have to break your bank to find a package that's ideal for your roofing business.
If you have come this far, you know that designing a roofing website is not enough, but maintaining it is highly recommended. And if you don't have the skill or time to maintain your roofing website, it is advisable to outsource a website maintenance agency like Black storm Roofing Marketing.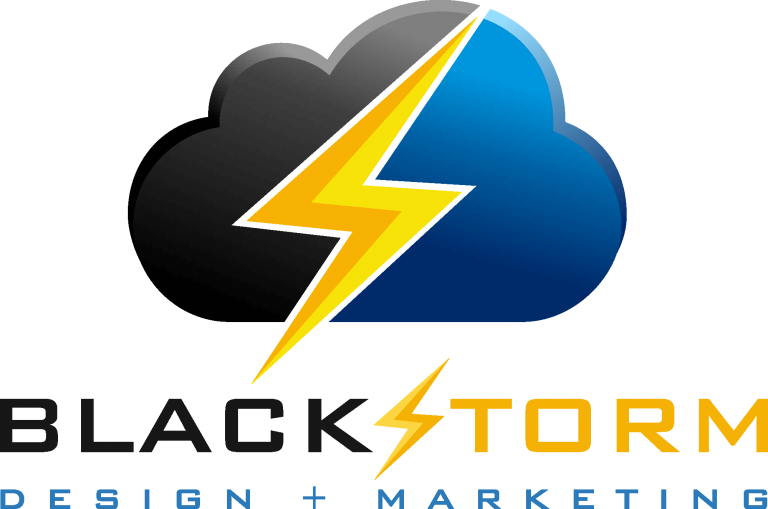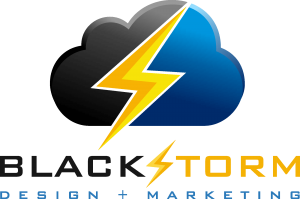 Let Us Help You
At Blackstorm Roofing Marketing, we don't just create unique online experiences but also offer website maintenance services since we understand how site security and maintenance are essential in maximizing your roofing website performance.
We provide reliable and affordable website maintenance services with no long-term contracts. We offer online reputation management, PPC, retargeting ads,  support, update backups, and above all, peace of mind knowing that your roofing website is in good hands.
Schedule a free strategy session with one of the marketing experts to discuss how we can help you maintain your roofing website today.