Roofing contractors are always after one thing; get qualified leads at a lower cost. There are various ways of generating leads for roofing companies, but one method outshines them all, which is PPC ads. It is an effective method, where your roofing business can be placed in front of property owners that require roofing services.
Keeping Google Ads spend low while driving maximum conversions is the ultimate goal of any `roofing marketer. Although roofing PPC can be useful, it can also eat your marketing dollars if you don't come up with ways of maintaining a high ROI and reducing costs.
Cost per acquisition, which measures the average spend of acquiring one lead, is one of the crucial metrics to look out for any roofing PPC campaign. It is based on real, individual conversions.
Reducing your cost per acquisition helps to cut your marketing budget, sounds good, right?
But if you are going to lower your CPA, you need first to do some diligence because Google will take your dollars, whether you know about cost per acquisition or not.
What will lower your roofing PPC budget?
Review Your Locations
One major cause of why roofers waste their marketing dollars on Google Ads is non-converting locations. As a roofer, you might be tempted to target as many areas as possible, but targeting too broadly means that you will be placing your ads to uninterested prospects and spending money on unqualified clicks. You can be more tactical in retargeting locations by looking at geographical data at the granular level. That way you will instantly know ways of lowering your roofing Google Ads spend 
Once you have identified the least converting regions, you can minimize or switch off the bids for the affected areas. Targeting your roofing PPC to a specific location can help you to lower your cost of acquiring leads.
Pay Close Attention to Search Engine Optimization
Significant strategies and concepts like roofing SEO services come into play when we are discussing reducing your spend on Google ads, particularly keywords because they form the backbone of any successful PPC campaign.
So, if you want to get most out of your roofing marketing efforts, pay close attention conversion rate optimization and ranking your site on top of SERPs.
Google ads are lead generation machines that can be altered or influenced to produce desired results. Thus, getting qualified leads and higher conversions.
If you diligently follow the basics of CRO and SEO, you can reduce your cost of acquiring new leads. If you want to dive deeper, feel free to contact our roofing SEO experts for assistance.
Capture Lost Leads with Retargeting
When a homeowner needs a new roof, they will do some research online, ask for recommendations from family or friends and shop around for the best price before they finally make a decision. Many times a potential client is willing to contact your roofing business, but along the way, something pops up and distracts him from doing that. With roofing retargeting, you can win that lost lead back to convert.
Retargeting is the right way of acquiring more qualified roofing leads at a reduced rate because they are already warm; they have already checked in your roofing website.
Since prospects have short concentration spans, using a video to showcase your roofing services might keep your business ahead of the competition and boost your conversions. Roofing videos tend to give real-time experience, without leaving to the imagination. Therefore, by using videos, your business stands a good chance of enjoying higher conversions and reducing its Google ads spend.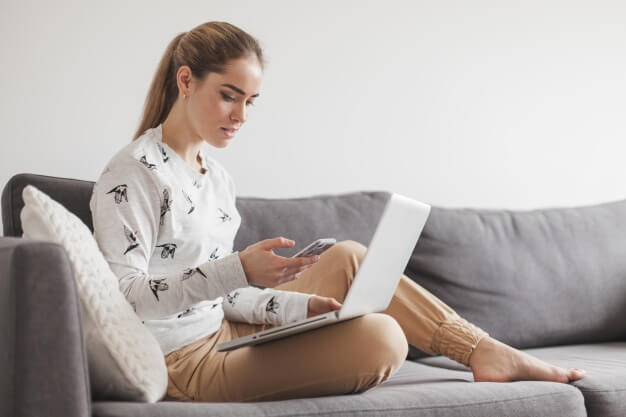 Capitalize on Mobile
With the advancement in technology comes an increase in smartphone use. This implies that many of your clients will be using mobile phones to engage with your roofing business. So, how do you optimize your roofing website to give a pleasant experience to mobile users?
Most roofers tend to focus on more website ads that are optimized for desktops, without knowing that the vast potential lies in mobile advertising.
Focusing more on mobile-friendly sites comes with its benefits; for example, you can use in-apps to target particular clients. These can lead to higher conversion rates and a steady stream of qualified leads-reduced cost of acquiring such leads.
Improve Your Roofing Website Performance
If your business has a poorly-designed roofing website, prospects will not spend much time looking for your services. Therefore, you have to create a more exceptional user experience so that prospects would love to stay on your website and learn more about your roofing services.
Monitor your website loading speed regularly to make it appealing to prospects. If a potential client comes across a roofing site that loads slowly, they will likely leave to your competitors.
Lastly, check your roofing website compatibility with various screen sizes, browsers, and mobile devices. 
Use Different Marketing Platforms
In the world of roofing marketing- the more prospects you reach, the higher conversion you will get at the end of each day. To achieve this, you need to use various platforms like Facebook ads, LinkedIn ads, Google Ads, and Amazon Ads. This will make sure that you have an extended reach and more opportunities of converting prospects into clients in the shortest time possible.
Both Google and Facebook ads have adapted to the people's searching trends, and they have modified their adverts according to ensure they achieve desired objectives. Likewise, you need to consider other advertising channels to make sure that you are reaching the right prospects. 
What Next? Scale Your Roofing Business
Since the goal of any marketing campaign is to lower costs and improve ROI, we trust that the tips discussed in this post will help you grow your roofing business through Google Ads.
Just know that your roofing company's success and profits depend on improving your conversions, so it is incredibly crucial to assess how many conversions you generate against what you spend for each click.
If your roofing business is struggling to run high-converting PPC ads, kindly schedule a free strategy session with our experts today for assistance!