Are you getting sufficient roofing leads? Is your phone ringing as expected to book more jobs?
There are many reasons your answers may be a resounding "no." The effect of COVID-19 has undoubtedly caused a decline in sales for roofers as property owners adjust to the new normal. As the internet becomes an essential tool in the client's purchasing journey, roofing marketing becomes a crucial investment.
High customer involvement, lack of specialized roofing marketing agencies, poor industry reputation, and stiff competition are some of the problems facing an average roofing company today.
If you want to market your roofing company, keep reading for 30 practical roofing marketing ideas. Or schedule a free strategy session online with one of the Growth Coaches or call us at 1(865) 205-8822 if you need help creating an advertising campaign for your roofing business.
Roofing Marketing Ideas- Online
1. Create an Effective, Functional Roofing Website Optimized for Search and Conversions
Your roofing website is the heart of your internet marketing strategy. If you don't have a roofing website, creating a website is one way of reaching your prospects/clients online, anywhere, anytime.
Roofing is a high-ticket item that needs a high level of client trust. Over 75% of clients judge a roofer's credibility based on roofing website design alone. An outdated, no website or broken site can instantly vent that trust.
Make sure your roofing website looks contemporary, slick, and professional. Use educational content and interactive elements to inform browsers about your company and respond to any questions they might have.
Pro Tip:
Optimize your roofing website for conversions and SEO so it keeps sending a consistent stream of qualified leads, even when your business offices are closed.
Create a sales funnel and quality landing pages to capture roofing leads.
Contact our experienced web designers know if you need help to build or redesign your roofing website.
2. Invest in SEO to Get Found in Local Searches
Property owners /managers are the potential buyers of your roofing services, so make sure they can find your roofing business in local searches online. Prospects are looking for a roofing company like yours, so you need to optimize your website to appear in front of these wallet-out potential clients.
If you want to appear in local search results related to your roofing services, begin selecting the right keywords. Keyword selection and research are crucial parts of SEO since they influence which search results show up on your roofing website. Local search marketing will keep your phone ringing and prospects visiting your project sites. List your roofing business in major online directories and create and claim your Google My Business account to get started with local roofing SEO. Contact our SEO experts if you need help establishing your local online marketing presence.
3. Run a PPC Campaign to Get Immediate Results
You should be on top of Google search results before you can start to obtain serious leads and traffic from organic searches. Getting on top of Google search results can take months or years with search engine optimization. If you don't want to wait, you should not ignore Google Ads or Pay-Per-Click advertising.
Pay per Click advertising works by putting your ad or brand message in front of business or homeowners who are actively searching for your roofing services. PPC ads are shown because roofing businesses bid on particular keywords (for your business, it may be something like roofers in Murfreesboro, TN)
To get started with PPC, select the keywords. Like with roofing SEO, focus on long-tail keywords. This will not only drive relevant traffic but will also reduce the cost per click.
Once you have the keywords ready, you can start to bid for the ad placement. You can set the minimum or maximum amount you are willing to pay every time a prospect clicks on your ad. Your quality score and the maximum bid will determine where your ad will be placed in the search results.
However, it is more preferable to have a higher quality score as opposed to the maximum bid. This is because Google wants to offer the most relevant search results for users. That's why roofers (regardless of their substantial marketing budgets) can't buy their way to a good ad position.
When searching for roofing marketing ideas, you will note that PPC is one of the best ways to obtain qualified roofing leads. With PPC ads, you can reach more valuable prospects interested in your roofing services.
Factors like the quality of your landing page your roofing ad links to and the relevance of the ad to the searcher's query will assist you in determining where your advertisement will rank.
4. Connect With Your Prospects through Social Media Advertising 
Social media is one of the effective marketing and advertising methods for roofing contractors. Social media profiles like Twitter or Facebook help you to connect with your target audience directly. By leveraging social media advertising, you can create valuable content for your prospects/clients and interact with them.
To get started with social media advertising for roofing marketing, select your platforms wisely. There are various platforms that you can use, including Pinterest, LinkedIn, Twitter, Instagram, and Facebook. That said, you want to use platforms that your audience frequents most to make sure that you reach them.
Once you select your platforms, engage with prospects/clients by posting content about their favorite topics and your business activities. Publish videos and photos of your completed and current projects and other roofing news or trends that may benefit your audience.
Remember to include social media in all your marketing collaterals, such as your brochures, email signatures, and roofing website footer. Social media advertising will not produce results overnight but can boost your following and engage with clients in your local market.
5. Use Video Marketing to Showcase Your Roofing Projects and Brand
They say a picture is worth 1000 words; what about a video? It's more powerful. Nothing strengthens the authority of your roofing website like a video. If you have a roofing website with high-quality video content, you will enjoy a higher conversion rate than rivals without video.
You can leverage the power of video marketing by creating a video of your latest project. Video marketing can help you to:
Portray your competitive differentiators
Boost online engagement
Establish your roofing brand and its personality
Create fascinating videos by showing your crew's undertaking project or produce positive video testimonials from your customers. Remember to upload videos to Facebook and YouTube to generate leads and to enhance your brand image.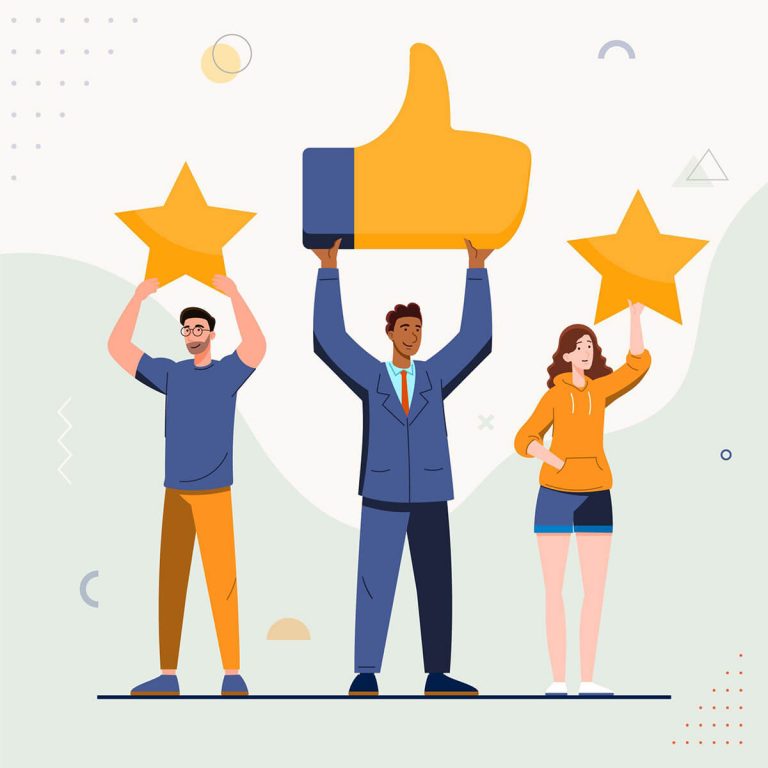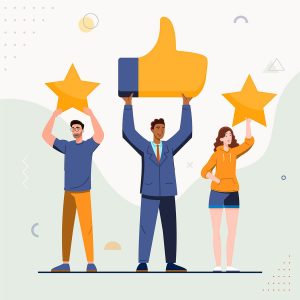 6. Solicit Genuine Online Customer Reviews
A high-ticket business like roofing relies heavily on client's level of trust, and genuine online reviews provide one of the best ways of enhancing that trust. Research shows that more than 80% of prospects trust online reviews just like they do with personal recommendations. Plus, client reviews show on Google search results with star ratings to help your brand look more appealing than companies without.
Review management is an essential part of running a successful roofing business online. Prospects turn to online reviews to see the experience others had with your business. You must manage your online reputation to ensure that options select your business.
You are going to get a mix of negative and positive reviews. Getting negative reviews isn't the end of the road since people expect to see lousy reviews. The crucial part is that manage online reviews.
Property owners want to feel valued. If you don't have time to manage online reviews, you can invest in online reputation management services. Such services will help you manage your reviews better so that you keep your current and past customers happy while attracting new ones.
7. Blog about the Latest Trends in Roofing 
 Start a blog on your roofing website and create content on the hottest trends on roofing. This will make you look well-informed and intelligent. Approach roofing websites that accept guest posts and publish posts to expand your reach and get valuable backlinks. Create and publish authoritative content on the roofing niche to become an authority in the roofing industry.
8. Nurture Roofing Leads to Convert With Email Marketing
If you are searching for roofing marketing ideas, email marketing is an excellent option for your roofing business. This strategy assists you in nurturing roofing leads, helping them to convert. To use email marketing, you must get a list of subscribers.
An effective way to do this is via your roofing website. To get client's emails, you can offer them an exclusive template or guide. By investing in email marketing, you will get leads interested in your roofing services. It is a great roofing marketing idea that will help grow your roofing company and improve your brand awareness online.
9. Ask Roofing Material Manufacturers for Backlinks
External links from reliable domains are very crucial in boosting your search rankings. Contact roofing material producers you have previously worked with and ask them to include your name in their customer's list. Many roofing material suppliers have pages that list roofers who use their products. This is vital for improving organic search results and online visibility.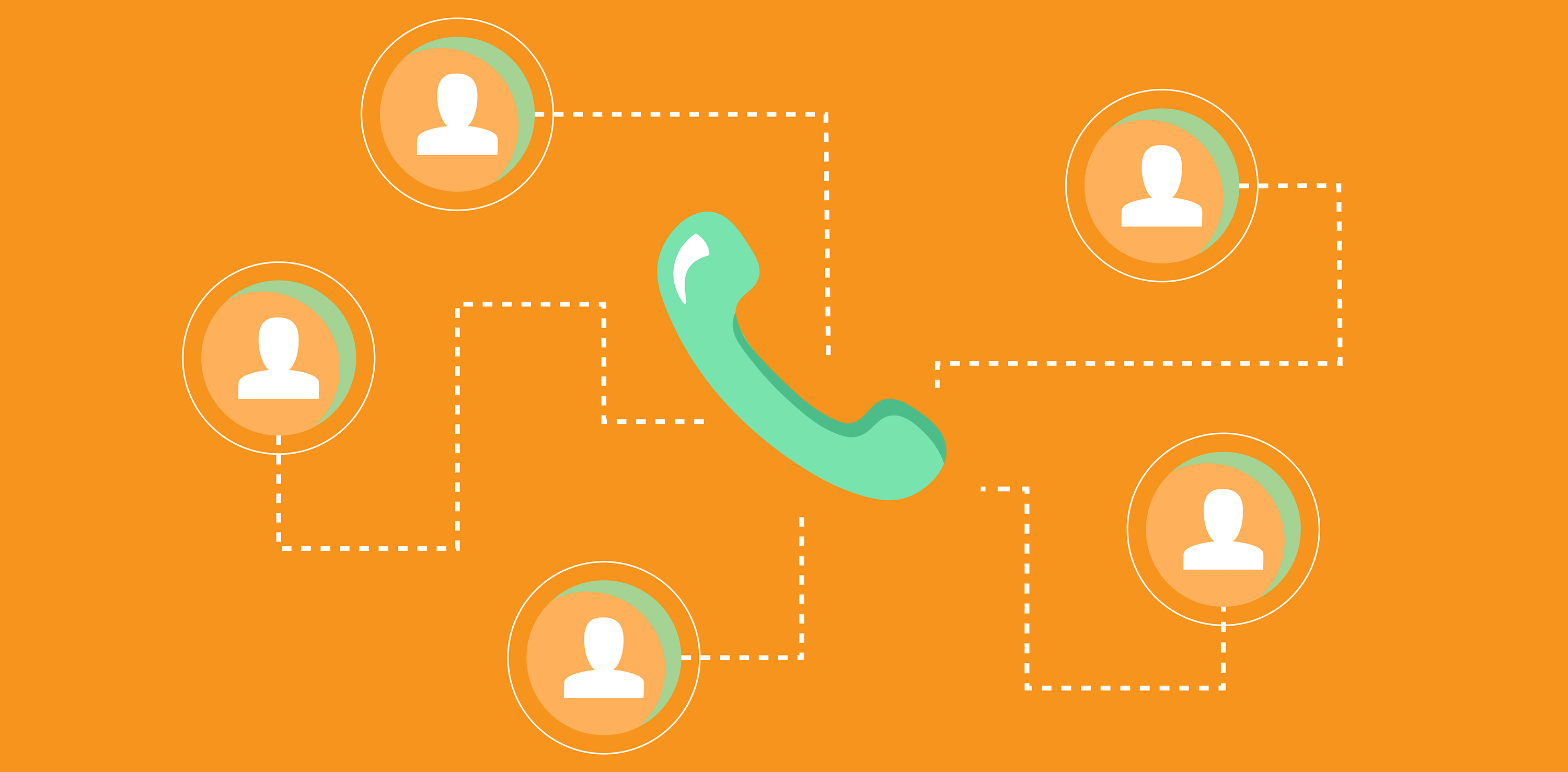 10. Set up Call Tracking
If you are like most roofing contractors, your potential and existing clients call your office to obtain details or ask questions about roofing projects. These are your qualified leads, and you need to track them. Set up call tracking on Google Ads and analytics to stay on top of phone leads and later create nurturing those leads.
11. Use Multichannel Roofing Marketing
Any medium you utilize to market or engage with your roofing clients is known as a channel. Clients can move from one channel to the next within a blink of an eye. They might come across a post on LinkedIn, go to your roofing website to know more about you and your company, check reviews on your website, and contact your office through their mobile phone. That's why you need to have a presence on multiple channels online.
12. Use Geofencing Advertising to Reach More Roofing Leads Online
Geofencing advertising is a great roofing marketing idea to assist your company reaches new leads.
With Geofencing, you create an invisible fence encompassing a specific area, generally surrounding a building like your business.
Once property owners enter the fence, they get a notification about your roofing company or see a Facebook ad related to your roofing business. This can prompt them to think about contacting your business.
As a roofer, you want to focus on conferences, trade shows, and other events where your leads will frequent. It is an excellent way to get attendees to get exposed to your roofing company for the first time. Geofencing presents a perfect opportunity for your roofing business to target your prospects in areas where they are likely to be thinking about your services or products.
13. Use Analytics to Measure Your Roofing Advertising Campaign Success
The best roofing marketing strategy isn't complete without measuring or tracking the overall results. For example, how does your roofing website measure up against rivals?
While they are helpful deliverables, site traffic and rankings are not the actual measurements of your campaign success. To ensure your internet marketing and roofing website is performing optimally, track the following analytics:
Measure Advertising, Revenue, and Sales
Of course, you can't pay your crew with rankings or web traffic, but you can with income/revenue. Revenue and sales are good indicators of your roofing marketing success since they affect the money coming into your roofing company daily.
But how do you determine your sales and revenue? Tracking the number of roofing leads you have and what their buying journey is like on your roofing website is essential. A good roofing SEO strategy will measure the qualified traffic, conversion rate and get involved in conversion rate optimization.
Besides, you also need to track the number of calls received through various online marketing initiatives like Google Ads and Facebook ads.
14. Use Retargeting Ads
Have you ever come across those ads that seem to follow you around the internet? You search for roofing contractors on Tuesday and the rest of the week, all you see are ads for roofers. This is known as ad retargeting, and it is an intelligent strategy for high-ticket jobs like roofing services.
Retargeting uses the information collected from a prospect's previous online searching behavior to show up relevant ads. For instance, a prospect who has been researching the cost of an average roof could see your ads, although they are not actively searching for roofing services information.
You can use retargeting with Facebook ads, Google ads, and more. As potential clients see your retargeting ads over time, it creates awareness of your roofing brand. Ad retargeting is a fantastic way to grow your roofing company on a minimal budget.
Offline Roofing Marketing Ideas to Reach New Prospects
15. Make Money from Bad Weather
By focusing your roofing marketing on local and seasonal needs, you can create campaigns in response to weather profit and events from poor weather.
Based on the region of the country where your company is situated, your clients may need gutters to deal with rain barrels or downpours to conserve rainwater. Clients may be in need after a huge storm damaged many roofs in your area. These are just instances where your marketing and business activity can correspond with the weather.
PPC ads can help roofing contractors make most of the bad weather. They provide a great way to target your marketing both locally and seasonally. Since you create PPC ads faster, you can use them to take advantage of upcoming or ongoing weather. That's something you can't achieve with billboards, print, or other conventional marketing methods.
Is a heavy downpour forecasted for next month? Instantly put up a PPC ad for 20 or 30% off roof inspections, urging clients to prepare for the storm. Remind potential customers now it is an excellent time to begin any major roofing projects they have been postponing.
The best part is that such Google Ads helps you to choose specific locations and only display ads to prospects in those locations. This implies you won't waste marketing dollars in locations you can't offer services in. If you serve a more comprehensive service area, you can target various ad campaigns to multiple regions within those territories. You can even target ZIP codes within a specific city.
16. Sponsor a Local Event or Sports Team
There must be event organizers, local school clubs, and sports teams searching for sponsors in your area. Support a team and print your business logo prominently on their caps and shirts. Sponsor a local event and showcase your brand name at the event through posters, billboards, video projection, or other branding techniques.
17. Run a Direct Mail Campaign
Direct mail can get new roofing clients if done correctly. Long-form letters don't work in an age where people seek instant gratification, but leaflets and postcards can grab the attention of potential clients. You can craft your mail to include a particular offer that helps you measure its effectiveness.
Get creative with your roofing direct mail campaign design to generate even more brand awareness, leads, and recall. Consider aligning your strategy with your professional roofing business card design as well.
18. Trade Shows to Get New Commercial Roofing Leads
Trade shows don't just offer a chance to check the competition; you can get partnerships, new leads, and company awareness. Ensure that anybody who comes to your stand obtains a freebie they will deem valuable. Besides, you can offer educational content on home improvement and residential roof repairs. Lastly, make sure you follow up with prospects you come across.
19. Give Away Something for Free
Most property owners will be interested in doing business with roofers who offer something for free. They are likely to identify with roofing businesses that offer freebies. Based on how you decide to execute this roofing marketing strategy, it will boost your brand awareness and help you stand out.
You can offer a free deal such as a free roof estimate or roof inspection. It can also foster goodwill in your prospects and make them think of your company every time they need a roofing contractor.
20. Get Involved in the Local Community 
Another inexpensive way to market your roofing services is by getting involved in your local community. You can either help fix a roof in the surrounding community. No matter the activity you decide to be involved in, make sure you use branded items like T-shirts, vehicle wraps, etc. this will go along a way to showing your community that you care while assisting you to gain exposure. You should also post community on social media profiles to reach a larger audience. The community will view you as a business that cares about them much more than revenue or profits.
Roofing Marketing Ideas- Leverage Technology
21. Automate Online Marketing 
Nurturing leads can be challenging and tedious, especially if done manually. Use automation to streamline messaging and minimize your workload. Schedule social media posts, write an email sequence, Incorporate SMS into your roofing website, and combine messaging with the levels in their buying journey.
22. Nurture Customers with CRM Technology
Leads are the lifeblood of any roofing business. You should generate as many qualified leads as possible and nurture them through the conversion funnel. Using a CRM will make sure that you track all the leads and nothing falling through the cracks. There are various specialized roofing CRM software applications available in the market. Monitor them and select one that's suitable for your business needs.
Improve Service Delivery with Emerging Technology
Mobile apps have revolutionized how people search for roofing services online. Integrated mobile solutions are available to manage all kinds of roofing projects, including estimation, design, material calculation, and project coordination and management. Roofers who evolve with technology will outrank their competitors by booking more jobs through digital client interactions.
How to Market Your Roofing Company-Wrap Up
Implementing all the roofing marketing ideas above can be a daunting task, especially if you have many things requiring your attention.
With this post, you now have helpful hints on how to market your roofing company, both online and offline.
Do you have any queries? Maybe you are not sure what keywords to use or how to optimize your Google Ad campaign.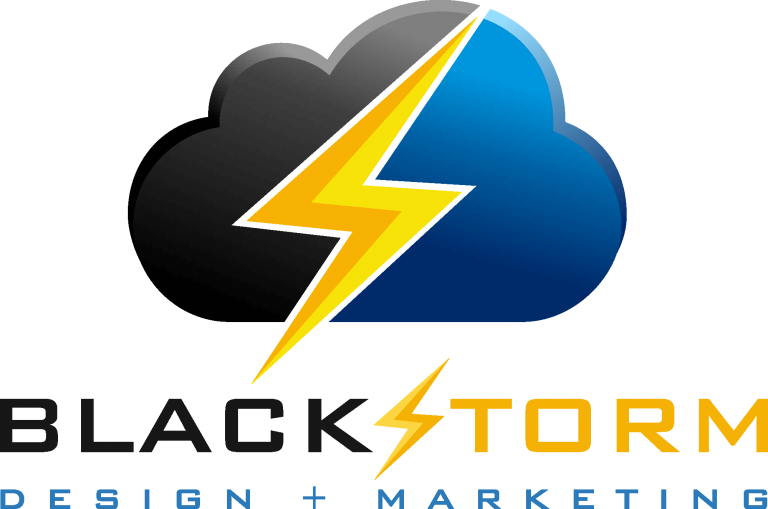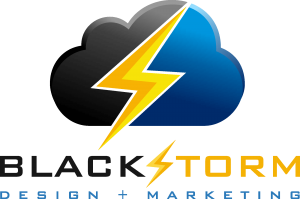 At Blackstorm Roofing Marketing, we continually monitor SEO, PPC, social media adverts, and more. Schedule a free strategy session online with one of our Growth Coaches to create a detailed internet marketing plan to meet the specific needs of your roofing business today.