How to Start a Roofing Company
Are you asking "how to start my own roofing company?" If so, I hope that this article is going to answer the questions you have about how to start your own roofing company. 
Most professionals look for ways to turn their profession into a business that supports them, their family, and their employees. Starting your roofing company is an excellent way of turning a hobby into a lucrative business. Starting a reputable roofing business involves more than knowing how to install, repair, or replace roofs. An established roofing business needs good organization, patience, knowledge, people-skills, perseverance, and other traits. In this article, we'll go through the entire process of How to Start Your Own Roofing Company. So, wear your entrepreneurial hat and jump on the bandwagon.
How To Start A Roofing Business

1. To Start a Roofing Business You Need to

Save Money
Just like any business, to start a roofing business, you'll need money to fund your dream. This money should be enough to support all the business requirements. The amount of money, which is your working capital, will depend on your roofing business needs and business model. As a beginner, most roofing business owners recommend a slow initial growth. In this case, you should recover your investment in machinery before buying more.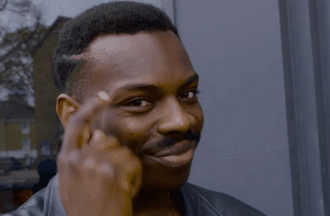 2.

Define your roofing business

before you start
Before starting your own roofing company, you need a well-defined business plan. This might seem challenging if you don't have any formal business training. However, you can still use the internet to get ideas on how to formulate a perfect business plan for your roofing company. A roofing business description should have the following:
Name of the Roofing Business
A business name will help customers find you, talk good about you or even recommend you. A good business name should define your roofing company, what your services, and impress investors.
Where is your Roofing Service Area?
Defining your service area will help you to identify the target audience, the prospects, competitors, and client preferences. By knowing all this information, it becomes easier to get the attention of your target audience.
Who is your Roofing Target Market?
Knowing your target customers will help you define your work policies to suit their preferences and interests. For example, since you're starting a roofing business, potential customers include the residents, construction contractors, proprietors, and other small company owners in the region where your roofing business is located.
What Roofing Services will be Offered
Choosing to focus on a specialty or niche will make your roofing company stand out from all the other roofing business companies in your region. Focusing on a specialty will bring not only repeat customers, but also lots of referrals from them. Niches in the roofing business include;
Residential or Commercial Roofing- You may choose to specialize in offering residential roofing or commercial roofing services. Most roofing companies prefer specializing in the commercial niche since they won't have to deal with homeowners.
Roof Replacement, Repair, or Both- Your roofing company can also offer loads of other replacement and repair services. These include replacing broken and missing shingles, roofing tiles, gutters, Patching up holes on the roof, etc.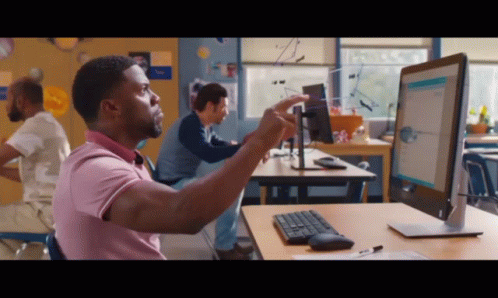 3.
Setting Up Shop

, before you start a Roofing Company
How you set up your shop will determine your success or failure. The location is significant. Apart from the location, you should consider the following elements:
Form a Legal Entity
Forming a legal business entity for your roofing business prevents you from being liable if one decides to sue your roofing company. A good legal entity will also help you maximize your financial opportunities and operational success. Common types of legal entities for roofing companies include:
Sole proprietorship- In this type of proprietorship, you operate your own business without a particular business structure. Your personal assets, business, and liabilities are also not separated.
LLC (Preferred)- This business structure will protect your personal assets from your roofing business' liabilities. All the profits and losses in this type of entity are taxed as income or loss to the business owners. This is the best type of legal entity for a roofing business.
S-Corp- Also referred to as subchapter, these corporations are closed corporations with limits on the maximum number of members. S-corps provide small businesses with a tax advantage by providing waivers on Corporate taxes.

Register with the IRS
The next step is registering your roofing business with the IRS. This will give you an Employer Identification Number. This number is simply a Social Security identification number for your roofing business. The number will also be used to file taxes.
Open a Bank Account
Opening a bank account for your roofing business will be the first step to legitimize your roofing business idea. A bank account for your roofing business will also help you when filing the taxes. You'll also be able to keep track of company expenses, receive or deposit payments, manage salaries, and plan your roofing company budget more accurately. The following should also be done after opening a bank account for your roofing company.
Get Checks- Most customers still prefer to write checks; that's why you need to get checks. You might also find the need to accept checks, which are more convenient than the cost and hustles of processing credit card payments.
Bank Card- Bank cards can help you make payments and purchases without carrying cash or relying on credit. Bank cards can also remove money directly from your roofing company bank account. You can get a bank card for your roofing company as long as you have a different business account for your company
Possibly a credit line- A credit line is just like a financial safety net. It allows you to have extra funds whenever you need them. You won't need to complete lengthy applications or vet potential lenders in order to get extra funds.
Get Insurance 
From the day you start your roofing business, you expose it to several risks. your roofing business is already at risk even before starting your first roofing project. That's why your roofing business needs insurance. One lawsuit could wipe out your roofing business even before it starts. To get the best insurance deals, you can use a Broker- Brokers are advisors and will help you get the best prices. Types of insurances include:
General Liability Insurance- This insurance covers customer property damage, customer injuries, and all other related lawsuits. If your roofing business is sued as a result of injury or property damage, you may have to pay a lump sum for compensation. General liability insurance will help cover these types of events.
Sub-Contractor Liability Insurance- s a general contractor, your roofing company will be responsible for completing all work for any roofing project you partake. All the subcontractors you contract to perform a job will be liable to you, which makes a subcontractor insurance a vital element of protection. While most General Liability policies cover liabilities caused by subcontractors, others exclude independent contractors. In this event, you'll end up paying for the damage caused by your sub-contractor.
Workers Compensation- your roofing business also requires a workers' compensation insurance for your full-time and part-time workers. This insurance will cover your employees if they get injured or fall ill after getting a work-related accident.
Professional Liability Insurance- A Professional Liability Insurance is also appropriate for your roofing business since your niche involves consulting with customers and recommending specific roofing products and treatments. Professional liability insurance protects your roofing company from the cost of legal claims if your recommendations or advice results in a loss to your customer.
Vehicle Insurance- If your roofing business is using vehicles to transport employees and equipment and to job sites, you'll need vehicle insurance to cover all accident-related expenses in case your roofing company vehicle is involved in an accident.
Umbrella Insurance- While the general liability insurance covers most claims, you may get lawsuits or accidents that may be so disastrous such that they threaten to deplete your primary coverage. In this scenario, the umbrella insurance will shield you from paying out-of-pocket fees to cover damages that surpass your primary policy.
Get a Bookkeeper and Accounting Firm
Bookkeeping will help you maintain accurate financial records. Moreover, the law also requires companies to maintain accurate records and books.
Don't do bookkeeping on your own unless you professionally trained in this field. Trying to handle everything by yourself will make you lose focus and motivation, which can stall the growth of your roofing business.
You also want your accounting to start right to avoid headaches down the road, that's why you shouldn't mess your books by doing data mistakes like missing entries, data entry errors, double entries, and interchanging types of expenses. Hiring a professional bookkeeper and accountant will help you avoid these mistakes.
Obtain all Necessary Permits & Licenses
Just like insurance, permits and licenses are required for your roofing business. The requirements vary from one state to another. Licenses and permits enable you to operate a legal roofing business. You can obtain business permits from your city or town hall. A roofing business needs the following permits and licenses:
Local Business Permit- You can obtain a local business permit from your city hall or town. The government may be required to do planning, zoning, and safety inspection approvals before giving you the permit.
State Contracting License- A general contractor license allows you to hire subcontractors, gain respect among potential clients, and amongst colleagues. However, getting a state license is an involving process, that requires you to meet certain requirements along the way.
4. When You Start Your Own Roofing Business You Will Need to

Form/Nurture Relationships
Establishing your roofing company as a trustworthy entity is key if you want to dominate your local market. You can do this by applying the following tips to ensure that your brand presence and performance are consistent and up to date.
Hire or Outsource the Roofing Work
Hiring or outsourcing some roofing work can ease some of the time constraints and stress that may be caused by working alone. Even though you might prefer these services yourself, outsourcing some tasks to companies that specialize in particular aspects of your roofing business will provide relief, particularly when working with fixed time frames.
Hire Professionals
Professionals thrive when because they have diverse ideas of how to best deliver on a certain project. As a startup, you should value this diversity and cherish the chance to hire professionals who will bring unique ideas and fresh perspectives to your roofing company. True Professionals won't cost you money; instead, they will save you money by providing expert opinion on all matters. Consider hiring pros when hiring Marketing, Accounting, Legal, and Insurance Agents. They will know industry secrets and tricks that would take years to learn on your own.
Suppliers
The next step is determining the type of roofing material you'd use depending on their demand and the type of niche your roofing company majors in.
Get the best pricing- After identifying your preferred brands of roofing materials, you should talk to roofing suppliers in your area. Confirm if they have what you need and if they will charge you for delivery. Also, ask if you can buy the materials on credit, and look out for special promotions or rebates from manufacturers. Work with the supplier with the best pricing and quality goods that best fit your needs.
Get credit lines- It's also important to get a supplier that gives you a good credit line. This will help your roofing company to deliver still, even when having cash flow problems. Also, note that credit line limits for commercial roofing companies are different from those of a residential roofer.
5. You Will Need To

Get Leads

, To Start a Roofing Company 
Getting leads is among the main challenges faced by new, roofing businesses. However, getting high-quality roofing business leads is the core of any new business. Below are tips on how to generate residential and commercial roofing leads for your new business.

Hire a Marketing Agency
Hiring a marketing agency like BlackStorm that specializes in marketing roofing companies will help you get good leads. Most of these agencies are well-equipped with extensive knowledge of marketing. Most of them have worked with different roofers, which has given them the skills and experience to deliver the desired results.
Branding
Most new roofing contractors overlook the importance of a good brand. A solid brand identity is vital in creating customer loyalty. You can use the following items to define your roofing brand and drive your roofing business to success.
Promotion
You also need to promote your roofing business for it to grow. You can use the following tools to promote roofing business.
SEO- SEO offers a great platform to provide valuable roofing content to your potential clients and generate business leads for your roofing company. Roofing SEO also has the following advantages: It brings in the highest volume of leads possible area, and it's a long term investment that will pay off down the road
Google Search Ads (PPC)- Even though it's costly, PPC is among the fastest and most effective ways to generating leads for your roofing business. Your ads will start running in less than a week if you do it correctly. PPC has the following benefits: Leads are hot because they are searching for a roofer in the area, and even though it's a bit costly, it has immediate results
Yard Signs- Yard signs are also great lead generators, as long as you place them at the right places. An effective marketing strategy using yard signs requires variety, creativity, and consistency. "Looking for a Roofer? Call ###-#### yourwebsite.com", this is a good example of what to write on a yard sign. You can also place one in the yard of every job you do
Door Hangers- This is also a very cost-effective way of reaching targeted neighborhoods. You can use these tangible pieces of ads placed in a prominent location to win new clients. You can also offer a discount to every house in a neighborhood your working in for the inconvenience of you being there
Direct Mail- If done correctly, this can also get you valuable roofing leads. You can email well-designed postcards and leaflets to prospective customers, especially those in areas that are mostly hit by natural calamities.
Google Display Ads- This is an advertising ad from google that has no minimum or maximum price, you can make the adjustments to match your budget. Its advantages include: They're just like Online billboards, but much cheaper than billboard advertising, they offer a quick and cost-effective way of getting your brand out to your local area, and unlike billboards, people can click on your ad and get more information. Billboards need one to remember the contact details.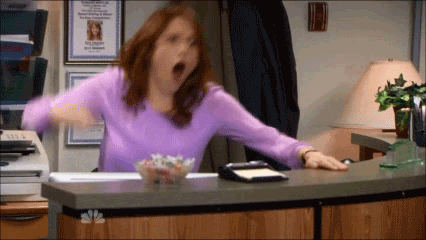 6. Focus On

Booking Appointment

s When You First Start a Roofing Company
After fully setting up your roofing company and all the marketing strategies, you'll start booking appointments with potential and existing clients. When booking an appointment, always keep in mind the following:
Answering the phone
Always answer the phone Right away, because mobile phone calls are the lifeblood of any roofing company (Treat them with importance).
Smile
Answer all calls with a smile (yes, they can hear it).
Client Satisfaction
Ensure that your clients are always satisfied by being empathetic and helpful
Collect Information
Collect and record all the information about a particular project accurately. Avoid omission errors, which might lead to underpricing or overpricing a project.
Work with their schedule
Work with your client's schedule to avoid inconveniences that may leave your clients less satisfied.
7. You Got To

Sell the Job
Selling the job is among the most important aspects of your roofing company. Always do the following when meeting with your clients:
Show up on time

Look professional

Be an advisor, not a salesman

8. After you start you will need to

Build Systems

in your Roofing Business
With time, your roofing company will need systems that are up to date with the current technology. You can make use of several types of technologies specifically developed to manage roofing businesses, functions, and tasks efficiently. A well-established system helps company owners, production teams, salespeople, and even office staff to manage roofing jobs easily.
9. Once Your Started Always

Improve on Everything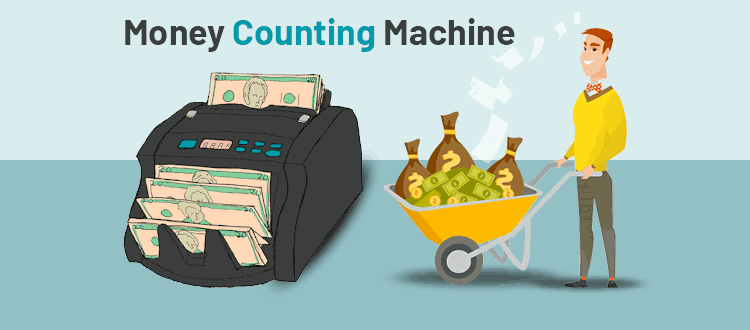 Roofing is a service-based industry, and the profits can fluctuate from time to time. Factors like natural calamities, weather occurrences, and excess material orders will impact profits. That's why company owners and the upper management needs a lot of planning to boost the profits. Growing your roofing company depends on new ideas and clients, which can be achieved by:
Keep your website up to date

Improving on your advertising strategies

Improving on your phone skills and booking rate

Improving on sales skills and closing rate

Improving customer satisfaction
Final Tips About

How to Start a Roofing Company
Although you'll be able to do most roof evaluations, installations and repairs yourself in the first weeks after launching your roofing company, you'll eventually need to employ a team of experienced roofers. As your roofing business grows, you'll reach a point where you'll be managing a team of roofers from your office. Pay attention to work ethic and experience when hiring roofers. Your roofing company needs skilled individuals whore are ready to work hard. Go through every candidate's work history and references and to get a clue whether he/she is best suited for the job.