Improve the visibility of your roofing website, get new leads, and book more jobs with PPC ads.
Google Ads (Adwords) is a crucial marketing medium available to roofers throughout the U.S, as long as it is appropriately utilized. On the flip side, it can be a waste of your marketing dollars if managed by a novice roofing marketer without prior experience in paid search marketing campaigns. Getting leads, converting clients, and attracting clicks is the ultimate goal of many roofing contractors online, and achieving any of these objectives needs marketing savvy, leave alone the three tactics stated above.
Pay per Click advertising is an integral part of a comprehensive internet marketing strategy that brings instant results. You can achieve various goals with PPC, and some of the main reasons why roofers need to use these ads are driving relevant traffic to your roofing website, improving visibility, increasing conversions, and getting new leads. In the long run, however, most roofers use such ads to grow their business online. While PPC is simple to execute, it requires some preparation and planning; fortunately, this post will show you how to make most of your roofing PPC campaigns.
How to Create a Successful Roofing PPC Campaign in 8 Simple Steps
Start by Optimizing Your Roofing Website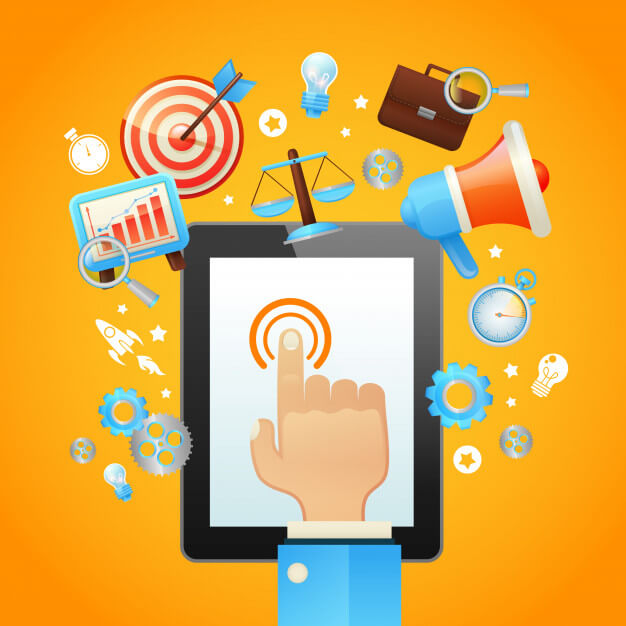 Before you launch any roofing PPC campaign, you must look back and craft a useful landing page that will resonate with your ad. Here is why it's so crucial; when property owners' click on your PPC ad, it is because your ad content intrigued them and they want to explore more. If the link they click directs them to a generic or unrelated page in your site, like your homepage, that prospect is likely to bounce and go to your competitors.
A click on a roofing PPC ad portrays a willingness to explore more about your ad, which explains why you need to create a landing page that coincides with the content in your ads. For example, if you are running a PPC ad providing free roof inspections to homeowners, then your landing pages should provide more details about the offer or something else that resonates with content in the advertisement.
Besides, you should optimize your landing page for performance because if property owners 
Click on the ad only to be directed to a page that loads slowly, or is hard to navigate, then they are likely to bounce back. Invest your time now to improve conversions so that property owners who will come later will be able to follow through. Here are a few tips that you can use to maximize your roofing website conversions:
Use compelling and clear calls to action

Use a simple

roofing website design

 with lots of white spaces

Write attention-grabbing and persuasive headlines

Write copy that's straightforward and clear

Use images and videos strategically to retain the attention

Make information simple to digest by using stand-out quotations, bullet s, and visuals.
Research Your Roofing Keywords and Select Them Wisely
Keyword research is a crucial element of a successful roofing PPC campaign because it is the lifeline of the whole process. Without keywords, search engines like Google or Bing will not know when to display your roofing ads. Besides, selecting the appropriate keywords can guarantee the success of your roofing PPC campaigns and help you achieve a higher click-through rate, more traffic, and conversions.
Here are a few tips that will help you get the right keywords for your PPC campaign;
Examine the keywords your competitors are using

Consider what you would search if you were a property owner looking for roofing services or products

Use keyword research tools to refine your search for appropriate roofing key phrases

Be more specific with your keywords rather than generic or vague

Select local keywords when possible
Another crucial aspect of keyword research is negative keywords because these will exclude the keywords that you don't want to use in your campaign. For example, you want to promote a roof repair service but don't sell roofs, and then you would use tents as a negative keyword to exclude searches for that product.
Choose a Bidding Strategy
There are various bidding options that roofer can choose from, and picking the correct one will depend on several factors, including your PPC management experience, budget, and objectives. One of the first options you will have is to decide whether to use automated or manual bidding. If you are new to roofing PPC, it is advisable that you start with manual bidding as it allows setting a cap on the cost of each click. The major drawback of manual bidding is that it does not give you a chance to optimize your bids.
On the other hand, automated bidding reduces the time you spend managing your PPC campaign, but you will be required to pay more. When it comes to automated biding, you will have several bidding strategies available to help you make most out of your roofing PPC campaign.
On Google Adwords, such bidding strategies include:
Cost-Per-Click:

 Here, you will pay Google every time a prospect/ client clicks on your ad.

Cost per thousand viewable impressions (vCPM) bidding

:

 

 You pay Google each time your ad appears one thousand times to prospects/ clients.

Cost per Acquisition (CPA) bidding:  

You will pay Google every time a prospect clicks on your ad, but the amount of money to be paid will be determined by the cost of acquiring a client in your niche or a similar conversion trend from your roofing website.

Cost-per-view:  

 You will pay Google each time your video ad is viewed or engaged in YouTube.
Necessarily, you can choose any of the above-discussed strategies depending on whether your goal is to increase traffic, visibility, or conversions.
Set Your Budget
Budget is a crucial part of any roofing PPC campaign, but the good thing with this type of advertising is that you can still work with a limited budget, and you can control the dollars you spend on the ad. In fact, if you are just starting out with PPC and don't have enough marketing dollars to dish around, you can even get started with a minimum investment of $30. When setting your budget, it is crucial that you look at your competitors and the right roofing keywords that you want to target. Unless you have a huge marketing budget, you should always look for ways to optimize your campaign to prevent wastage spend.
Create Your Landing Pages 
Landing pages are crucial to the success of your roofing PPC campaign since they are the pages that provide answers or solutions to prospects /clients. While you might be tempted to link your ad with the homepage of your roofing website that will offer a poor user experience because it will not give users the exact answers they are looking for.
Instead, create landing pages around specific keywords to give in-depth details about your ad content.
When you answer a prospect's question, you just don't give them details; you prove to them that you are a reliable and smart source of information in the roofing industry. That implies they can trust you, and once they believe in you, they can quickly become clients.
Write a Killer Roofing Ad
Once you have crafted your landing page, decide on a bidding strategy and budget, and carefully select your roofing keywords, now, creating your killer ad is finally here. One of the crucial things to remember is to keep it brief and to the point since you do not have much room or time to grab the prospects.
Another vital thing is to have an end goal in mind and write an ad copy based on that goal. For example, if you want to increase sales during a storm or hail damage period, your ad should reflect a roof repair or installation storm damage sale. You need to be creative to grab the attention, pique property owner's curiosity and hold their interest.
To help grab property owners' attention, think of a unique value proposition that will make your ad stand out from others, and describe how your service or product will benefit them in one sentence. Now that you have created a killer ad make sure you encourage customers to take action after reading your ad.
Don't Forget the Call to Action
.
Now that you have grabbed the attention of prospects, you can motivate them to convert using a clear call to action. "Call now," "schedule a consultation," and "register now" are persuasive examples of compelling, clear calls to action that tell prospects exactly what to do to become clients. While it may appear redundant to have a CTA on an ad, they assist in acquiring clicks and, by extension, customers.
Without a call to action, there is no reason for running the ad because it merely tells clients what to do next. The call to action should be sweet and brief, but it must also be concise, compelling, and clear.
Track Your Ads to Ensure Performance.
Once your roofing PPC campaign is set up, and you are working hard to improve conversions, your work does not end. This is when the real work begins, which includes monitoring your ads, measuring performance, and making tweaks as necessary to improve results. Part of the reasons why PPC is vital to the roofing marketing industry is because it is simple to track results. You can know the exact times your ad appears somewhere, the number of clicks, and who clicks on your ad. With all that data, you can make most of your roofing PPC campaign and improve other marketing tools.
Some of the most crucial metrics in roofing PPC are click-through rate, bounce rate, and impressions. Impressions refer to the number of times your ad has appeared in searches. The term "impression" refers to a prospect/ client viewing your ad.
Click-Through Rate (CTR) refers to the percentage of prospects who click on your ad after seeing it. So, if a prospect sees your ad but doesn't click, it is just an impression. If your chance sees and clicks on your ad, then that goes towards increasing your CTR. Your goal should be to obtain a high CTR as possible.
Lastly, the bounce rate is the number of prospects who see and click on your ad but leave without doing anything on your site. Generally, a higher bounce rate of over 90% implies that people are not getting what they want from your roofing website, and you are offering a poor user experience. You need to go back to the drawing board and revise your PPC ads to lower the bounce rate and get more leads/ clients online.
BlackStorm Roofing Marketing Manages PPC Accounts Every Day
PPC can be overly daunting because it needs some knowledge of how the process works, research, and planning if you want to make most of your campaigns. The important things to remember include choosing a bidding strategy, setting a budget, and optimizing your landing pages. Then comes the laborious task of researching and selecting the right keywords.
At BlackStorm Roofing Marketing, we have a team of passionate PPC experts who continuously meet and surpass the expectations of our clients, and they want to offer the same for your roofing business! We stay abreast of the latest PPC news so that we can use the new trends and strategies to help your roofing business earn more money.
If you want to make most of your PPC campaign, work with a roofing marketing agency that understands your business and has a track record of helping roofers improve their PPC advertising campaign performance. When you partner with us, we will help your business get more booked jobs and leads through PPC as we have helped thousands of roofing contractors throughout the country.
From selecting the right keywords to the ad copy, competition analysis to customer interest, and many things are bound to change in the roofing market. That's why you need to hire an agency that will stay abreast of these changes to succeed in PPC advertising.
If you need help growing your roofing business online with PPC strategies that work, then schedule a free strategy session with our growth experts today.