Building a business involves a wide range of factors that can easily cause you to overlook the importance of making your roofing logo a top priority.
You may subconsciously ignore any voice within you that seeks to give a logo of some importance.
Such a voice is, of course, worth listening to because a logo is as important as every vital aspect of your business. As part and parcel of your business, a logo has the potential to make your brand successful in the same way good quality products and positive referrals would.
So, let's take a look at the reasons behind the importance of a logo. First and foremost, a logo is a captivating feature that also projects a positive first impression, functions as your brand's identity foundation, sticks to the mind, helps your brand to stand out among competitors, enhances brand loyalty, and your audience wants to see it.
Let's find out in detail how each of these reasons is important when it comes to designing a roofing logo for your business:

Your Roofing Logo should be captivating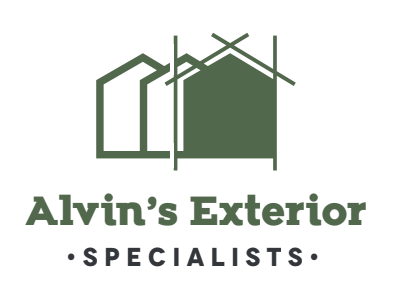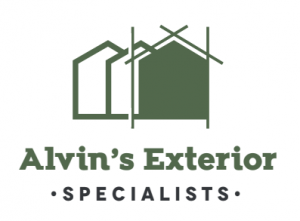 Today's consumers have an attention deficit when it comes to products they find on the market. In response to that habit, companies have resulted in strategizing the best ways possible to grab their customers' attention as fast as possible. For instance, in under only 2 seconds, a good roofing logo design can captivate potential customers' attention and convince them to consider hiring your roofing design and logo creators.
A logo doesn't only captivate the attention of people who see it, it also communicates the core values of a company in a special way. A solid logo is the best way to solve the problem of a short attention span that consumers generally have. An excellent logo equals a great first impression.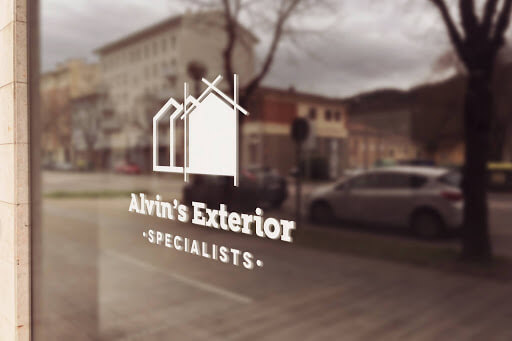 Your Roofing Logo should create a positive first impression.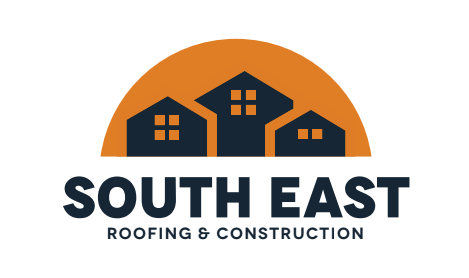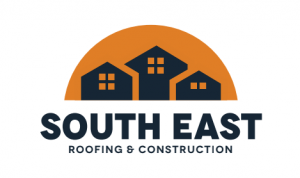 At first glance, your logo has to be convincing because it's the initial way your company introduces itself to consumers. A well-designed logo gets easily embraced by potential consumers. However, if the logo is out of touch, it will instead alienate these customers and ruin your business before it even kicks off.
A good first impression attracts everyone with roofing needs to come for your roofing logo design services. It'll send them a convincing message about your business. A befitting logo projects your company as an authority in the professional roofing space. That's exactly what consumers are looking for.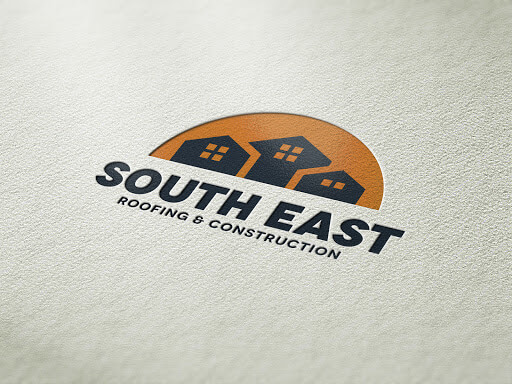 Your Roofing Logo Is The Foundation Of Your Brand's Identity.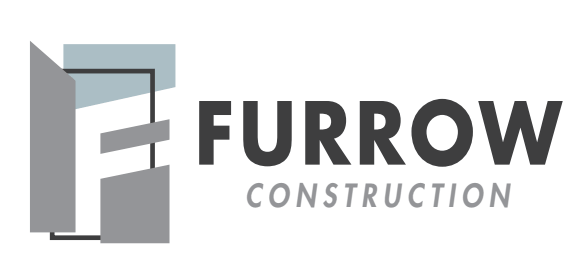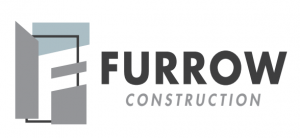 For branding to be sustainable and successful, it has to sell a company by bringing forth a story that would have a powerful impact on the customers' emotions.
Though a logo design is only one aspect that makes a company's brand, it's the foundation on which the narrative of the entire company is constructed.
Other elements like fans, colors, and tone, that paint the picture of the brand are built on a logo.
Consumers usually consider your logo an important symbol of trust in your materials, business letterhead, landing pages, business cards, and so on. A logo creates a potentially powerful brand identity.
Your Roofing Logo should stick to the mind.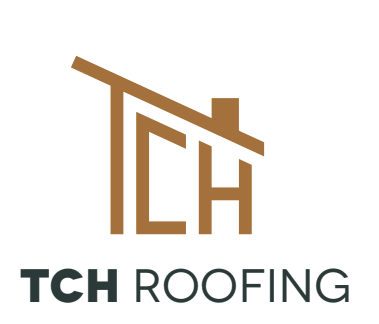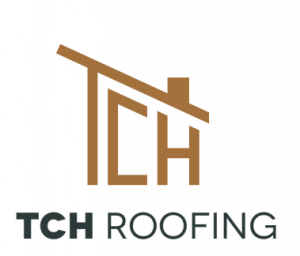 Your logo is the first image that comes to mind when people think of your company. It's the face of your company.
Customers use logos as a symbol to recognize your brand. As a business person, you'll want consumers and potential ones to develop an instant connection with your logo and register it in their memory. When a logo is awesome, people turn to like and associate with it, especially if its brand is of good quality.
A well-designed logo is not only visual but also aesthetically captivating enough to trigger a positive picture of your brand even more than the name of your company.
Let's face it, some of your audience will possibly not remember the name of your business ( something you personally don't like at all), but that's human nature. But for your logo, their memory will register it, making it difficult to forget when they need your product or service.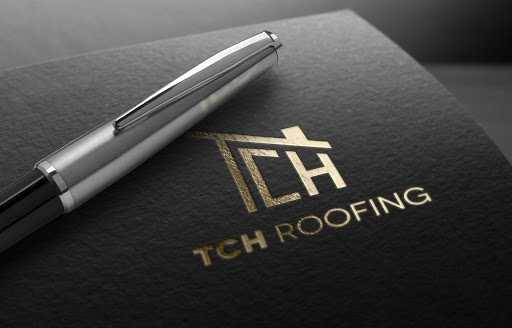 A Good Roofing Logo Should Help You Stand Out Among Competitors.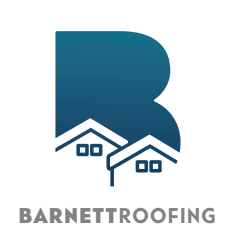 Let your logo symbolize your company more uniquely than its competitors, and consumers will lean toward your brand. For example, your city may have as many as 50 quality roofers like your company's, but if your logo depicts an eco-friendly company, your consumers will notice and be attracted. However, make sure your green earthly design is aesthetically appealing.
Online visitors to your page and those offline judge your brand logo based on whether it communicates your company as professional, worthy of their trust, efficient, or the reverse. So, your logo should portray how relaxed, fun, professional, and innovative your brand is, and that begins with the right icon, fonts, and everything else.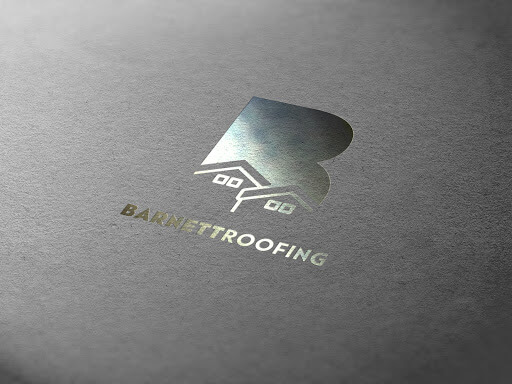 A Good Roofing Logo Enhances Brand Loyalty.
You're already aware that consumers are dying for consistency because you're a consumer of other brands too. The popularity of your brand will grow and spread the image of your logo to more and more consumers who will rate your brand higher and develop trust in it. That's how big brands with widely recognizable and loved logos explode in popularity and revenue.
Have you ever been shopping for workout gear and suddenly moved towards a Nike gear just because you suddenly sighted its Nike logo? The magic is, you're already loyal to Nike and trust it. The logo is well-designed, and their products are authentic, and that's why the logo wins your trust and loyalty.
So, build an attractive logo, and customers would love it, trust it, come for your products or services and keep coming back for more. Their first connection with your brand will be your logo.
Your Audience Wants To See A Good Logo
Your audience expects to see your logo first when it comes to communication, products, or anything else from your brand. Your logo should be at the forefront and center of every marketing material that you put out, for example, flyers, business cards, advertisements, service vehicles, etc.
A business without a logo at all or without one that stands out won't actually be memorable.
Your Takeaway
So, now you understand that if you create a business without a logo, your brand will be missing its soul. Consider a logo inevitable if you want to build a business that is successful and sustainable.
Are you wondering how to get a professionally unique logo for your brand?
BlackStorm is your go-to company to find top-notch graphic artists that'll build the logo your brand deserves. Our logo creators and branding designers have a terrific track record in creating suitable logos for all categories of companies. They'll create a unique image of your company that represents its best qualities and appeal.
We're readily available to help you create your roofing logo design and build your brand. Contact us today, and let's start right away.

---
10 Ways a Unique Logo Design May Change the Perception of Your Roofing Website
Every roofing contractor knows that a logo is an essential part of building and establishing a thriving business. They are typically the first thing that prospects notice about your company, and if done correctly, they can linger in their mind for a while.
What about incorporating the logo in your roofing website design?
A unique logo is an essential part of a great roofing website design since it creates a lasting impact on your potential clients. Prospects are more likely to hire your business if you have a professionally designed logo.
Here are ten tips that show how a unique roofing logo design attracts prospects, sustains, and builds your roofing brand online:
Your Logo Design Promotes a Professional Image Online
A professionally designed logo promotes a sense of reliability and trustworthiness amongst your potential clients. Visit most roofing websites, and you will note that they have a logo at the top left-hand corner. Customers have come to expect it, and finding the logo where they expected it gives your business a sense of credibility. A good logo also makes your business memorable.
Adding a unique logo to your roofing website design can portray your roofing brand's professional approach in providing information or conducting business. The roofing website design and logo are marketing collaterals that convey a message of quality and assurance. Together, they can convince your prospects that your business will offer top-notch services or products.
Adding a Logo Design to Your Roofing Website Distinguishes You from the Competition.
A logo creates consistency in your roofing brand online. It will help your prospects to recognize your business whenever you are on the Internet. When you have a unique roofing logo design, your logo establishes your business as an authority in the industry and quickly grabs your potential client's attention. This is a great marketing tool that will helps your business to stay ahead of the curve online.
Your roofing website is a direct reflection of your business purpose. Since your logo is an integral part of your branding strategy, you should always strive to match your roofing website design and logo in thematic shapes or colors. Simply put, people should see that there is a direct visual connection between your roofing web pages and the logo design. This visual connection builds professionalism, and authority, and sets you ahead of the competition.
A Roofing Website Logo Builds Your Brand
Let's face it. A logo is crucial for establishing a brand identity. However, branding revolves around the whole company, not just what is portrayed visually. Using a logo throughout your roofing website, social media profiles, and your staff uniforms promotes your brand consistency, thus giving your business the much-needed competitive advantage.
Logo design on Your Roofing Website Increases Brand Recognition.
As a roofer, you might have worked hard to provide services or products that you are proud to swear by.
However, no matter how unique your products or services are, there will always be other roofers competing for similar jobs. The right roofing logo design can help set your business ahead of other brands within the industry. It makes sure that potential clients end up with services or products they want from your business and not the lesser version of your rivals' offerings in the market.
Simply put, a unique roofing logo design serves to eliminate client confusion. But there is another advantage of incorporating a logo in your roofing website design. A well-designed roofing website logo generally increases your brand recognition. This means that your clients will instantly connect your roofing brand and your services or products. This is because your brand's main symbol, the logo, is incorporated into your roofing website.
After all, more than 80% of Americans prefer to hire roofing contractors online. What does that mean?
If you don't brand your roofing business online, you are at risk of losing 80% of your clients. Can you afford to lose that every year?
The good news is that at BlackStorm Roofing Marketing, we have a team of experienced graphic designers. They can incorporate a logo on your roofing website and increase your brand recognition.
A Unique Roofing Website Logo Increases Your Consistency Across Your Online Presence.
The importance of a website logo goes beyond helping your business improve its brand recognition online. It also helps your current clients and target audience identify your roofing business whenever they are on the Internet. (Your roofing website is not the only place your business exists on the web, right?)
Examine your current social media pages.
Do you have different profile photos on your Facebook, Instagram, and Twitter pages? If so, your prospects will have a hard time trying to determine whether those accounts belong to your business or from a competitor who bears the same name as your company. But if your profile photo is consistently your roofing company logo, customers will know that it is your roofing business.
The same rule applies to directory websites like Google My Business or Yelp. While adding a logo to your roofing website is crucial in improving your brand recognition, your website is not the only place to use your logo. After all, you did not struggle to design a unique roofing logo to limit it to one place. Therefore, use it across various online platforms and increase consistency across your online presence.
A Roofing Website Logo Makes Your Brand Memorable
Your roofing logo guides your horse (potential clients) to the water (your business). Logos help improve your roofing brand identity; since they are the symbols that clients use to recognize your business online. Ideally, you will want prospects to immediately connect your logo with what your roofing business does, and mainly how it makes them feel. Since a good logo is an aesthetically pleasing element, it triggers positive memories about your brand that your roofing company's name alone might not.
If we are honest, some of your prospects will forget the name of your roofing business (Don't panic. It's human nature). Still, they will associate your logo design with memories of your roofing brand.
Your Roofing Website Logo Fosters Brand Royalty
Do you know that clients crave consistency?
As your roofing brand grows, your logo design will become prominent to a broader segment of customers, and this familiarity builds a perception that you are accessible and trustworthy.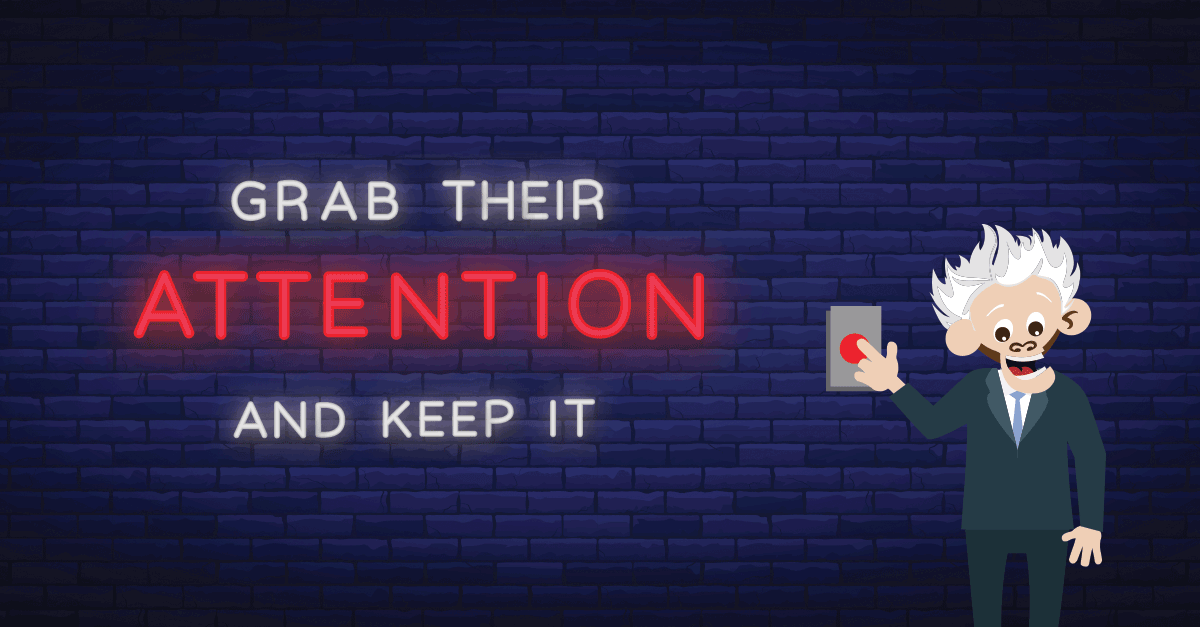 A Roofing Website Logo Grabs The Attention Of Your Potential Clients.
Consumers have a short concentration span nowadays.
A fact, roofing contractors have around two seconds to convince a prospect that they are worth their consideration. A roofing website logo can grab your audience's attention and excitingly convey business values. That limited attention span, one that makes prospects judge you by appearance, can work in your favor if you have a solid logo to speak for your business online.
Adding a logo to your Roofing Website Refreshes Your Audience's Interest.
Do you want to update your roofing website to make it more appealing and modern? Or are you starting a roofing company and want to convey a message of "on-trend" and cutting-edge to your potential customers?
Logo updates and redesign is an effective ways of promoting reliability and interest. Maintaining some original logo elements helps in brand recognition, but no roofing company should ever feel attached to the same old logo. Given that the logo can destroy or enhance your roofing brand identity online, you need to consider its form, and the role and add it to your roofing website or redesign your site.
Roofing Website Logo Projects Brand Versatility
Responsive design is a must for roofing web designers today. Roofing clients expect that brand experience will follow a specific pattern, regardless of the platform the client uses to interact with the brand. So if a client is using a smartphone and switches to a laptop, they must recognize that they are still working with your business. This call for stability, commonalities, and stability, and your logo design can play a huge role.
Where to Use a Logo Design on a Roofing Website?
One of the first places that roofing contractors will showcase their newly designed business logo is on their roofing website, and why not? Roofing websites are a crucial part of your digital marketing strategy. Clients conducting online research on a roofing brand will head first to your roofing website. Since a roofing company website is the first point of interaction with your brand, it's crucial to have a prominently displayed logo on your page. But where do you put a logo on your roofing website?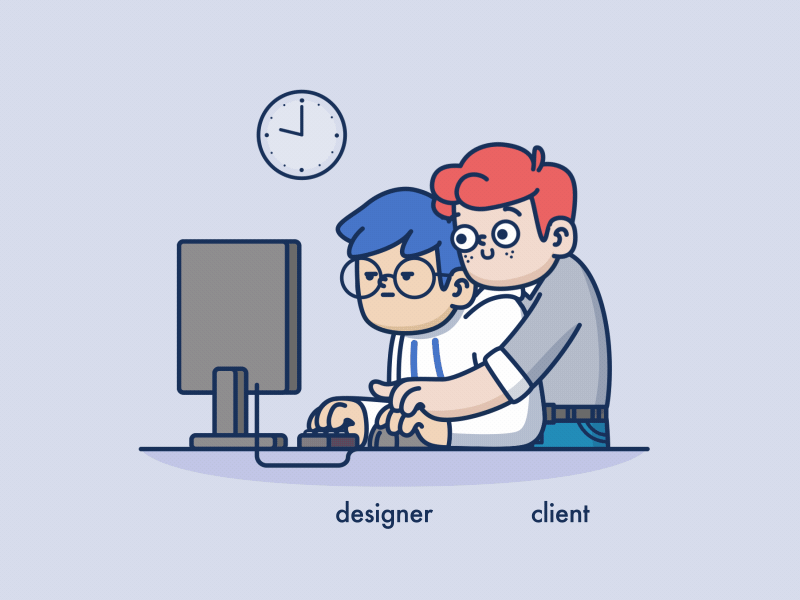 Places to add your Roofing Website Logo
Top Left: This is an ideal spot for improving your user experience and brand recognition. However, there are certain things you need to consider when putting your logo in this spot, including:
Ensuring that your logo is idealized. Large logos will create a lot of space above your navigation bar, making your homepage look unbalanced or messy. Special awareness on a roofing website is paramount to enhancing the user experience. Ensure that your logo design possesses a transparent background. Saving your roofing logo design as a PNG will create a transparent background, which is suitable if you are considering placing it on a colored block or section of your roofing website. Generally, a roofing website navigation bar will be colored and thus need a transparent background logo. The logo design should generally be in a horizontal format. Roofing website logos look good when they are in a horizontal format since the header area and the navigation bar is also horizontal. The logo will also occupy less vertical space.
Footer: Contrary to popular belief, footers are the highly visible sections of your roofing website. We highly recommend selecting the most crucial links or business attributes and incorporating them in your footer, like your logo design.
You can include other essential things in the roofing website footer, such as links to your privacy policy page, HTML sitemap, terms, and use conditions page. Including social media contact details and buttons such as your business email, address, and phone number can increase conversions. Roofing company logos appear excellent in the socket (section below the footer) or above the copyright section.
Off-site Sub-domain or Blog: Does your roofing business have a subdomain or different blog that your visitors are redirected to? If so, don't forget to incorporate a logo on your roofing website. Even if your blog may not attract as much traffic as the leading roofing websites, adding a logo will enhance your roofing brand awareness.
Contact Page: Besides adding your email address, social media icons, and phone number, don't forget to include your roofing logo design and your slogan. Ensure that clients have the best experience on your roofing website's contact page, as this is the last step they require to take to make an inquiry or request a roofing service. Stand behind your roofing slogan and brand by showcasing it on the crucial pages of your site.
Confirmation or Thank You Page: After a client requests a roofing service online or completes a form on your website, it is highly recommended that you inform them that their transaction went through successfully. Many roofers opt to redirect their users to the confirmation page. Such pages contain a simple phrase or two, "Thank you for reaching out; a representative will get back to you shortly. For immediate assistance, kindly call 666 777 888."
When Should You Consider Adding a Logo on Your Roofing Website?
We have already discussed the benefits of a logo design as it impacts your overall online presence and roofing website.
Now, let's discuss you can actualize your dream logo design to life.
If you want to create a clean yet straightforward logo design that still reflects your roofing company's value, hire an experienced graphic designer at BlackStorm Roofing Marketing. Our graphic design professionals will help you with logo design and corporate branding.
Ready to get a Unique Logo for Your Roofing Website?
So, there you go! As you may have realized, you need a logo to add to your website; it's essential in building a successful roofing brand online.
To achieve this goal, you need to partner with BlackStorm Roofing Marketing to build your business's unique logo. Please schedule a free consultation with one of our growth specialists to get a logo design that will set your roofing business ahead of the competition today!

---
Crucial Features to Look for in a Great Roofing Company Logo Design
Your roofing logo design is a vital component of your brand identity. It creates the first impression on your audience and symbolizes what your business is all about. Roofing logo designs are somewhat kind of marketing collaterals since they describe the services you offer to clients.
Your roofing logo is the public face of your brand that differentiates you from the competition.
But what makes an excellent Roofing logo design?
A lot of roofing contractors ask us for our view on various logo design concepts. In our opinion, a Roofing logo is deemed as excellent if it meets the following characteristics:
A Roofing logo Design That Conveys the Essence of Your Roofing Brand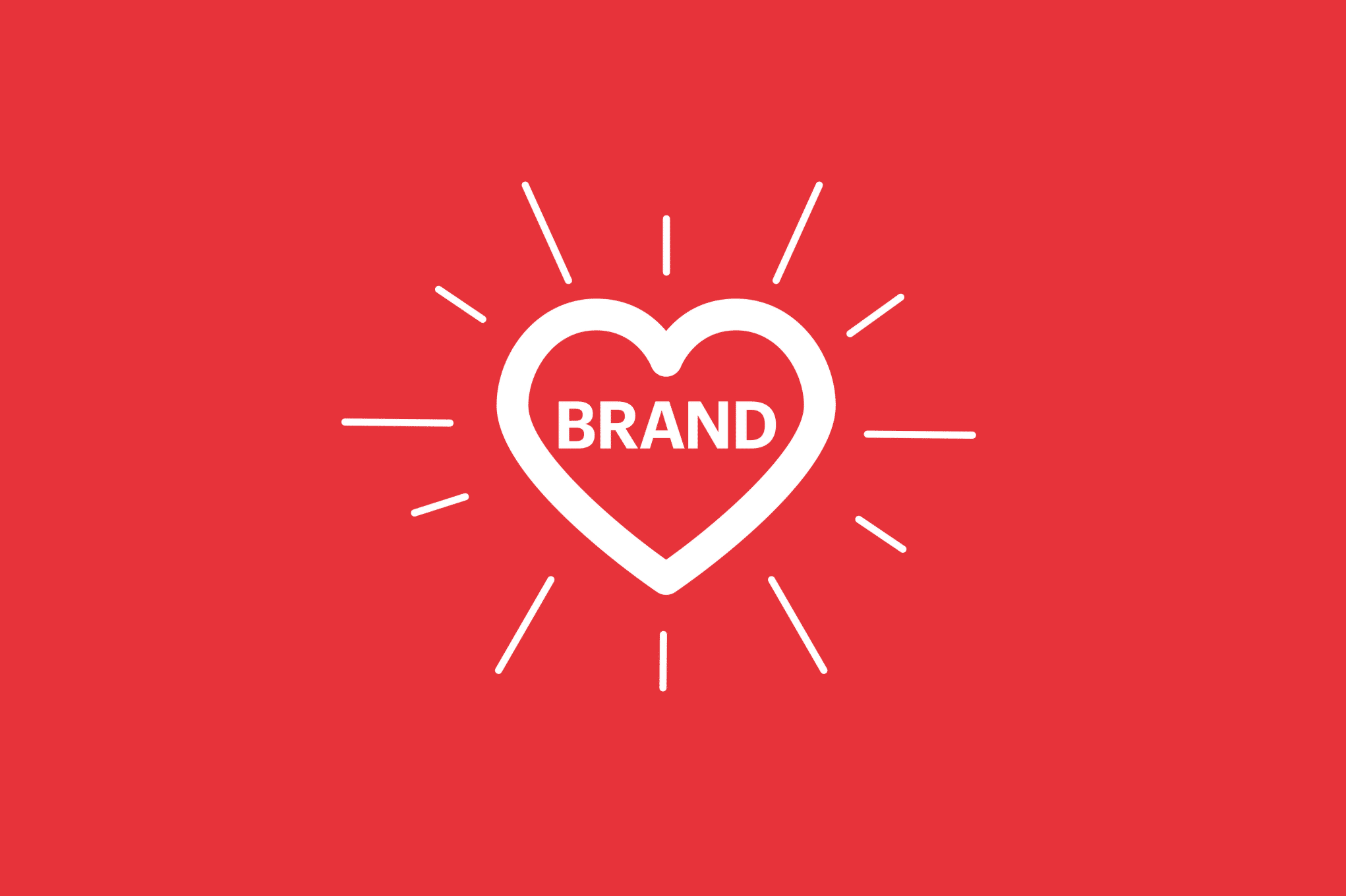 A great roofing logo design is one that delivers an immediate first impression of your brand philosophy, conveying why your business is unique. A roofing logo design that is based on the original brand philosophy will be useful and instill confidence in its potential clients.
So before you outsource your Roofing logo design, you need first to understand your brand explicitly. If you have never thought about your brand values or features, now is the time. Creating a brand identity that resonates with your audience will be crucial as you undergo the logo design process.
Designing to convey the essence of your roofing business goes over and above your brand personality. Create your Roofing logo with your potential clients in mind. Your thorough understanding of the target audience should influence the logo design process.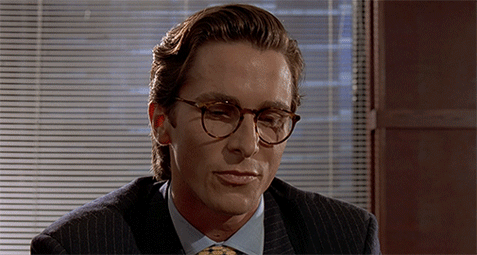 A Great Roofing Logo Design Should Be Aesthetically Pleasing
This can be difficult to quantify, but pretty easy to tell by conducting a simple survey among coworkers and friends. Do you love looking at your roofing logo? Is better or useful than that of other roofers in your neighborhood?
As a roofer, you would like to have a prosperous company, and this means that you cannot afford to use a cluttered, unappealing, or harmful styled Roofing logo design.
At BlackStorm Roofing Marketing, we are not just able to design your aesthetically pleasing Roofing logo design. Still, we ensure that the logo leaves a long-lasting impact on your target audience. Partner with our experienced graphic designers and let your business stand out from the competition.
A Great Roofing logo Design Should Contain an Appropriate Style Choice
The style choice is one of the crucial things you need to consider when designing a roofing logo. Here are the five types of Roofing logo designs to help you make an informed decision:
Wordmarks
Wordmarks are a logo design that is entirely made up of text-generally your roofing business name. Wordmarks can be an ideal choice for roofing contractors that just getting started. Since name awareness and recognition are crucial for a new business, the main focus of the watermark style is the business name with no extra distractions. Select fitting colors and a font that resonates with the personality of your brand.
Brandmarks
If you can depict your brand visually without words, through symbols or images, then a brandmark may be an ideal choice for you. Brandmarks are generally associated with well-known roofing brands.
Combination Marks
A combination mark gives you the ability to use your company name while also including a symbol or an image, thus giving you a chance to share your story and set your business ahead of the competition.
Emblems  
Just like combination marks, emblems include both a symbol and text, but typically designing a text inside the symbol. They usually stimulate a badge or a seal. If you opt to work with this logo style, ensure that it is versatile enough to be visible and apparent when sized down for smaller uses like profile pictures or promotional products.
Lettermarks  
Also known as monogram-style logos, letter marks are an ideal option for brands that want to simplify their long business name with some abbreviations. Because more emphasis is put on initials or letters, letter marks generally use a more stylized font.
If finding a Roofing logo design style is becoming a significant challenge, let our graphic designers help you out!

A Good Roofing logo Design Should Be Timeless
A timeless roofing logo should look as high in ten years as it is now. Avoid going for short-lived fads when outsourcing your logo design and opt for a classic look. Psychedelic 70s-inspired logo designs might be trending in the industry today, but they might be outdated next year.
Epic Roofing logos stand the test of time since they adhere strictly to the principles of logo design that last, rather than what other roofers are doing right now.
As your roofing company changes and grows, a logo design that holds your fundamental ideals and goals will remain current. A Roofing logo that might seem timely or quirky currently may help your brand gain attention at the moment but lose it later.
A Good Roofing logo Design Should be Scalable
Your Roofing logo design should be able to adapt to any size. It must be scalable to represent your roofing brand anywhere. A scalable Roofing logo looks good, makes sense, and remains legible on any size-whether it is printed on a huge poster or a small business card. If you incorporate too much detail in your Roofing logo, it will make it harder to scale to a small size.
To attain scalability in your Roofing logo, graphic designers will create your logo in vector format. Vector files are created with rescaling in perspective, meaning that your Roofing logo will appear as sharp as it was blown to any size.
An Epic Roofing Logo Design Should Be Balanced And Proportionate
Clients perceive balanced logo designs as beautiful. A well-proportioned logo design will strike a balance between the different elements that make up your logo.
Proportion generally refers to the weight of elements that are included in your logo. From a practical view, having the right dimensions will make your logo whole and make sense. Symmetric Roofing logo designs are balanced by aligning the weighted elements on either side of a centerline.
On the flip side, asymmetrical logos can be balanced as well, by utilizing opposite weights to create an uneven composition, but still has some equilibrium.
A Great Roofing Website Logo Should be Simple and Memorable
Simplicity is what assists your Roofing logo design in overcoming the challenges of time and what makes it easy to work with. Your Roofing logo should be as visible and clear as possible while conveying your brand philosophy and reflecting your aesthetics.
Wise choices in graphics, color options, and typeface are essential in this step. A good Roofing logo should not be crowded with elements-just select a few active elements for your design.
Always remember to use white space wisely! Simplicity calls for wise use of white space. The elements in your Roofing logo design need to have enough breathing space to set it apart and speak to your target audience. Furthermore, your Roofing logo should be easy to read.
A professional Roofing logo Design Should be Unique.
Your roofing company logo should be unique enough to attract attention and memorable enough to remain in your prospect's mind.
Think about all the extraordinary logo designs that always linger on your mind; UPS and Apple are at the top of the list. Maybe we don't forget them because we see them often, but simply because they are unforgettable and unique. Great logo designs differentiate themselves from the competition by being authentic, memorable, and different.
Your Roofing logo design must attract a first glance that people will always remember and then express reliability and trust upon subsequent interactions. An original logo calls for unique design concepts. At Blackstorm Roofing Marketing, we have a team of talented graphic designers who can respond to your design goals, with all these factors in mind, and create a truly authentic Roofing logo!
A Powerful Roofing logo Design Must Incorporate Your Business Name
A great Roofing logo design will share your brand's story in one image. While some roofing contractors may not be able to use the brandmark-style logo, it is not advisable for a business that is not yet a household name.
Unless your business is widely known in the neighborhood (or you have a lot of marketing dollars), your company name is a vital brand identifier. It should be incorporated in your Roofing logo design to start creating connections with your potential clients.
Though we encourage roofers to use their business name in the logo, they should not incorporate extra text that will make their logo challenging to read when rescaled.
Company addresses and taglines are not some of the crucial things that roofers must include in their logo design. There may be a time when this information is appropriate as a distinct element, but your logo design should be simple, clear, and devoid of unnecessary text.

A Good Roofing logo Design Has Appropriate Use of Color(s)
Color conveys a lot about your roofing brand. Recent studies show that colors increase brand recognition by more than 80%. Our minds are programmed to react to color. Since color can impact emotions and behavior, your selected color should be influenced by the preferences and tastes of your target market. Choosing the right color will help you to highlight your brand's characteristics and connect with your clients.
Why Hire Blackstorm Roofing marketing for all Your Roofing logo Design Needs?
Logo design is a crucial part of launching your roofing business. There are many roofing, marketing, and branding agencies out there but here are some reasons why you need to partner with us for all your logo design needs: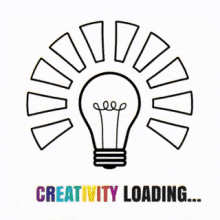 Creativity
Blackstorm Roofing Marketing has a pool of talented graphic designers who are highly trained and passionate about their job. They get to understand your business and analyze your competition, and the target market. They ask you questions to know your dislikes and likes. Designing a great logo is much more than making it look pretty. It takes time, extensive research, and proper use of colors, typography, and shape. Our creative designers will challenge each other until they settle for the best possible solution for your business.
Intelligent Logo Design/ Useful
Have you ever come across a logo and you think where you had seen such a logo before? That's not good. In the modern world, the use of Photoshop has made it twice harder to get a logo that differentiates you from the competition. A logo that is authentic. At Blackstorm Roofing Marketing it is our prerogative to stay abreast of the latest trends in the graphic design industry by continually researching trends, and new techniques in web, and printing that can put your brand ahead of the competition.
Once you have a logo designed, roofers need to know how they can use it to improve their professional image. We will help you achieve this image by creating brand standard guidelines. Such guidelines will help to maintain a consistent brand identity when using other agencies or printers.
Consistency
Ok, got a roofing logo. Now what? Our graphic designers will not only create a classic logo that positions your business ahead of the curve, but it can assist your brand consistently across various platforms that your audience will be using. This will instill a sense of reliability and confidence in your target audience.
Let us help You Design a Unique Roofing Logo for your Roofing Business Today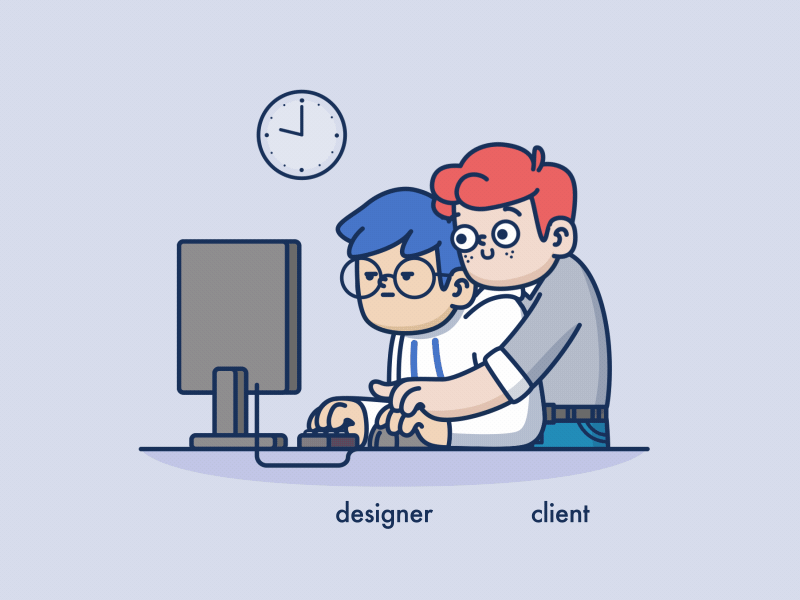 Creating a classic logo is something that roofing contractors should treat with much consideration. After all, it will portray the face of your business for many years to come. And it is crucial that it successfully conveys in an effective and straightforward what your roofing business is all about. A great logo design will remain in your audience's mind after they have walked away from your website. If it attains this objective, clients are likely to come back to your business, thus enhancing the growth of your roofing company.
When it's time to hire a logo designer, your designer must have a good grasp of your competitors, your business, and the message you want to convey to your target audience. At BlackStorm Roofing Marketing, our graphic designers have many years of experience and know the importance of branding, and this makes your roofing logo stand out from other roofers online.
If you want to get a unique roofing logo for your business, quickly schedule a free strategy session with our growth experts to obtain a great logo that will differentiate your business today!

Here are some of our roofing logo designs: