Building a business involves a wide range of factors that can easily cause you to overlook the importance of making your roofing logo a top priority.
You may subconsciously ignore any voice within you that seeks to give a logo of some importance.
Such a voice is, of course, worth listening to because a logo is as important as every vital aspect of your business. As part and parcel of your business, a logo has the potential to make your brand successful in the same way good quality products and positive referrals would.
So, let's take a look at the reasons behind the importance of a logo. First and foremost, a logo is a captivating feature that also projects a positive first impression, functions as your brand's identity foundation, sticks to the mind, helps your brand to stand out among competitors, enhances brand loyalty, and your audience wants to see it.
Let's find out in detail how each of these reasons is important when it comes to designing a roofing logo for your business:

Your Roofing Logo should be captivating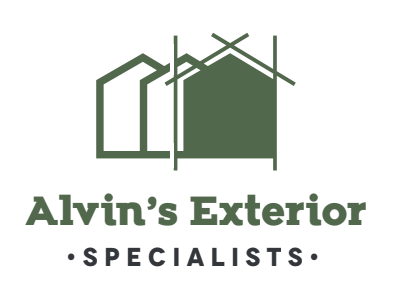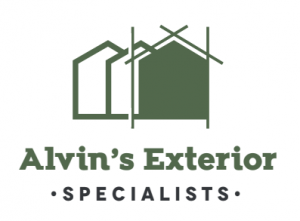 Today's consumers have an attention deficit when it comes to products they find on the market. In response to that habit, companies have resulted in strategizing the best ways possible to grab their customers' attention as fast as possible. For instance, in under only 2 seconds, a good roofing logo design can captivate potential customers' attention and convince them to consider hiring your roofing design and logo creators.
A logo doesn't only captivate the attention of people who see it, it also communicates the core values of a company in a special way. A solid logo is the best way to solve the problem of a short attention span that consumers generally have. An excellent logo equals a great first impression.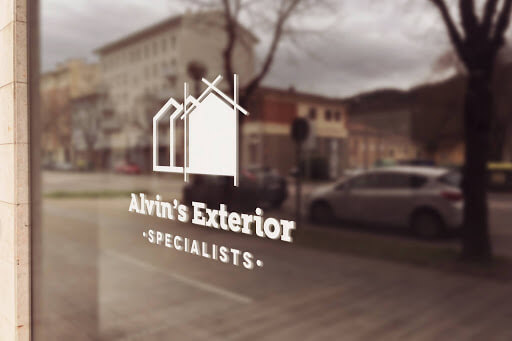 Your Roofing Logo should create a positive first impression.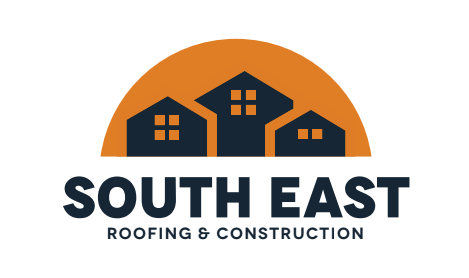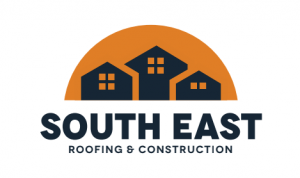 At first glance, your logo has to be convincing because it's the initial way your company introduces itself to consumers. A well-designed logo gets easily embraced by potential consumers. However, if the logo is out of touch, it will instead alienate these customers and ruin your business before it even kicks off.
A good first impression attracts everyone with roofing needs to come for your roofing logo design services. It'll send them a convincing message about your business. A befitting logo projects your company as an authority in the professional roofing space. That's exactly what consumers are looking for.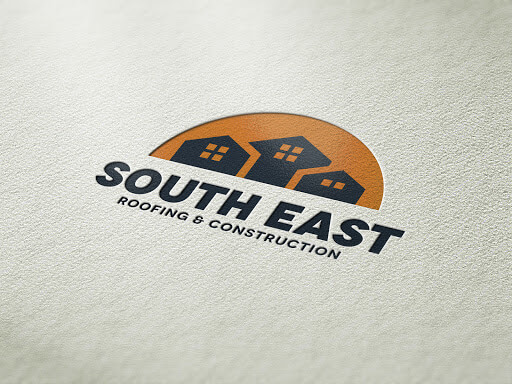 Your Roofing Logo Is The Foundation Of Your Brand's Identity.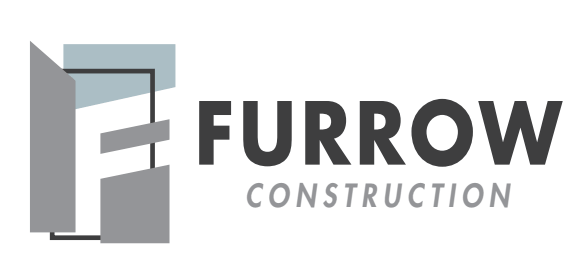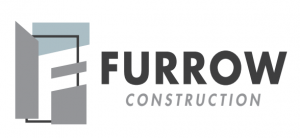 For branding to be sustainable and successful, it has to sell a company by bringing forth a story that would have a powerful impact on the customers' emotions.
Though a logo design is only one aspect that makes a company's brand, it's the foundation on which the narrative of the entire company is constructed.
Other elements like fans, colors, and tone, that paint the picture of the brand are built on a logo.
Consumers usually consider your logo an important symbol of trust in your materials, business letterhead, landing pages, business cards, and so on. A logo creates a potentially powerful brand identity.
Your Roofing Logo should stick to the mind.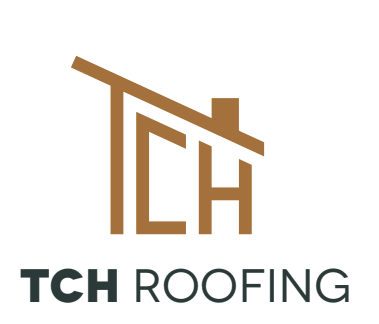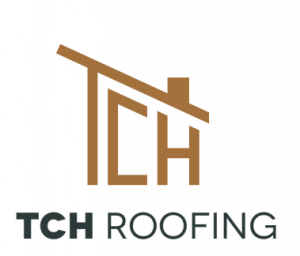 Your logo is the first image that comes to mind when people think of your company. It's the face of your company.
Customers use logos as a symbol to recognize your brand. As a business person, you'll want consumers and potential ones to develop an instant connection with your logo and register it in their memory. When a logo is awesome, people turn to like and associate with it, especially if its brand is of good quality.
A well-designed logo is not only visual but also aesthetically captivating enough to trigger a positive picture of your brand even more than the name of your company.
Let's face it, some of your audience will possibly not remember the name of your business ( something you personally don't like at all), but that's human nature. But for your logo, their memory will register it, making it difficult to forget when they need your product or service.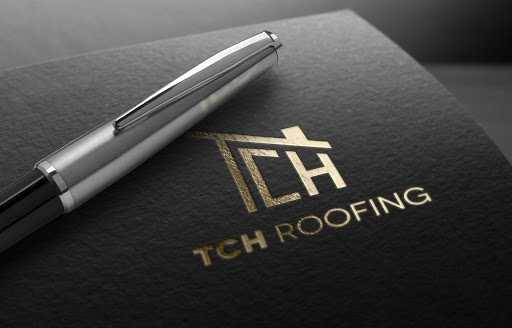 A Good Roofing Logo Should Help You Stand Out Among Competitors.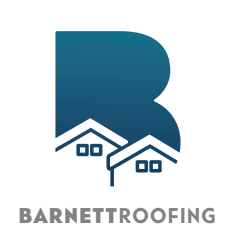 Let your logo symbolize your company more uniquely than its competitors, and consumers will lean toward your brand. For example, your city may have as many as 50 quality roofers like your company's, but if your logo depicts an eco-friendly company, your consumers will notice and be attracted. However, make sure your green earthly design is aesthetically appealing.
Online visitors to your page and those offline judge your brand logo based on whether it communicates your company as professional, worthy of their trust, efficient, or the reverse. So, your logo should portray how relaxed, fun, professional, and innovative your brand is, and that begins with the right icon, fonts, and everything else.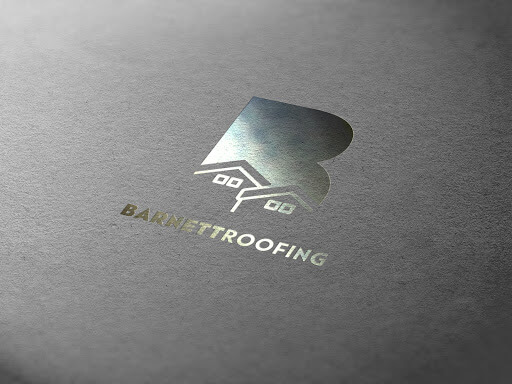 A Good Roofing Logo Enhances Brand Loyalty.
You're already aware that consumers are dying for consistency because you're a consumer of other brands too. The popularity of your brand will grow and spread the image of your logo to more and more consumers who will rate your brand higher and develop trust in it. That's how big brands with widely recognizable and loved logos explode in popularity and revenue.
Have you ever been shopping for workout gear and suddenly moved towards a Nike gear just because you suddenly sighted its Nike logo? The magic is, you're already loyal to Nike and trust it. The logo is well-designed, and their products are authentic, and that's why the logo wins your trust and loyalty.
So, build an attractive logo, and customers would love it, trust it, come for your products or services and keep coming back for more. Their first connection with your brand will be your logo.
Your Audience Wants To See A Good Logo
Your audience expects to see your logo first when it comes to communication, products, or anything else from your brand. Your logo should be at the forefront and center of every marketing material that you put out, for example, flyers, business cards, advertisements, service vehicles, etc.
A business without a logo at all or without one that stands out won't actually be memorable.
Your Takeaway
So, now you understand that if you create a business without a logo, your brand will be missing its soul. Consider a logo inevitable if you want to build a business that is successful and sustainable.
Are you wondering how to get a professionally unique logo for your brand?
BlackStorm is your go-to company to find top-notch graphic artists that'll build the logo your brand deserves. Our logo creators and branding designers have a terrific track record in creating suitable logos for all categories of companies. They'll create a unique image of your company that represents its best qualities and appeal.
We're readily available to help you create your roofing logo design and build your brand. Contact us today, and let's start right away.