Do you want your roofing website to rank #1 on Google and beat your competitors?
Is your roofing business showing up in local search results?
If you need answers to these questions, then you have come to the right place.
Every roofing contractor is scrambling to rank on top of search engine results.
But what is your business doing?
As a roofer, marketing your business online can be an overwhelming task because most of your time is spent managing workers and sourcing materials.
This post will show you how to rank your roofing website #1 on Google without wasting your marketing dollars.
But let's first know why first page rankings are so crucial for your business.
How Do First-Page Google Rankings Benefit Your Roofing Business?
Search engine results are getting more robust- with answer boxes, knowledge panels, local results, expandable related queries, and more.
But why should your roofing business strive to appear on top of search results? With so many methods to gain competitive advantage, ranking your roofing business on the first page is worth the effort.
Here are some reasons why the first page Google rankings are so crucial for your roofing website:
First Page Rankings Means High Click-through rate
It is a well-known fact that first page rankings capture a lot of traffic but also improves your click-through rate. If your roofing website is not at the top of search results, then you are bound to miss a lot of clicks and hence lead.
First Page Rankings on Google Improves Your Roofing Website Visibility
Let's imagine that you have a mortar and brick business location. If you were given the option of either putting up your roofing business on the quiet side street or the main road, which one would you select? Sure, many people will opt for the main road.
With over 167 billion searches each month, ranking your roofing website on the first page of Google is like relocating your business in one of the busiest streets in town. The more people visit your roofing website, the more they become familiar with your brand, which leads to higher conversions.
First Page Rankings on Google Generates More Roofing Leads
As a roofer, your objective should be to rank on the first page of Google for queries that your prospects/clients are performing online. By doing so, property owners will able to discover the products or services that you provide online with the intent to engage or buy. These property owners are likely to convert into long- term clients and leads for your business.
First Page Rankings on Google Drives Your Roofing Website Traffic
If your roofing business is not featuring on the first page of Google, then you are losing leads, traffic, and clients. In fact, a recent study found out that the first page of Google captures more than 70% of the total web traffic. Ranking your roofing website on the first page of Google drastically improves your traffic and thus helps you gain more clients and leads.
First Page Rankings on Google Increases Your Roofing Industry Authority
Getting on top of search results requires that you craft high-quality posts regularly that Google recognizes that they are meeting the needs of the users. This takes a lot of time, but the trust and traffic spike is worth the effort.
Besides, writing regularly about your roofing business and industry will help you to stay connected with the latest news/updates within your niche. Featuring on the first page of Google is crucial because it enhances the maintenance and development of a vast knowledge-base which your roofing business can stand.
First Page Rankings on Google Earns Your Roofing Business Trust
Google's algorithm was designed to detect suspicious, low-quality, and spammy content. But if your roofing business is regularly showing up on the first page of Google, it shows that Google trusts your website for offering high-quality information, and Prospects are likely to hire roofers who Google trusts. Just like with other contracting businesses, your online reputation matters a lot when generating leads or acquiring new clients
Without further ado, let's dive into the roofing marketing tips that will rank your roofing business higher on Google.
Find the Roofing Keywords that Prospects are searching for
As a roofing contractor, you should know what search terms your prospects/ clients are using to look for your products or services online. You can begin by brainstorming the broader terms and narrowing down the shorter keywords.
Most roofers make a mistake of optimizing for wrong search terms and thus fail to rank high in search engines. The search terms you select for your roofing business should describe what you provide as a product or service. The keyword you choose should also represent a minimum amount of traffic that will help you to rank higher in search engines like Google and Bing. This is where you need to use keyword research tools like Google Keyword Planner, Ahrefs, Semrush, amongst others.
Examples of commonly used roofing keywords include:
Roofing contractor in YOUR CITY (Roofing contractor in San Diego CA)
Roof replacement services in YOUR CITY (Roof replacement services in Baltimore)
Once you have selected your keywords, you will update your roofing website to include them. You can update them in the page description, page title, H1 tag, and spread it all over your roofing pages.
If you want your business to rank #1 on Google for competitive roofing keywords, then consider hiring a professional marketing agency that specializes in roofing SEO to achieve significant ROI results.
How to Get Your Roofing Business Rank #1 on Google through PPC Ads
SEO aims to get your roofing website pages to show up #1 in Google's organic results for free, but this can take a lot of time, so a PPC (Pay-Per-Click) advertising campaign can be an excellent option for roofers who want faster results.
The main advantage of PPC is how fast you can drive relevant traffic to your roofing website/landing page. While other forms of roofing marketing take time to produce desired results, PPC advertising allows roofing contractors to obtain immediate results.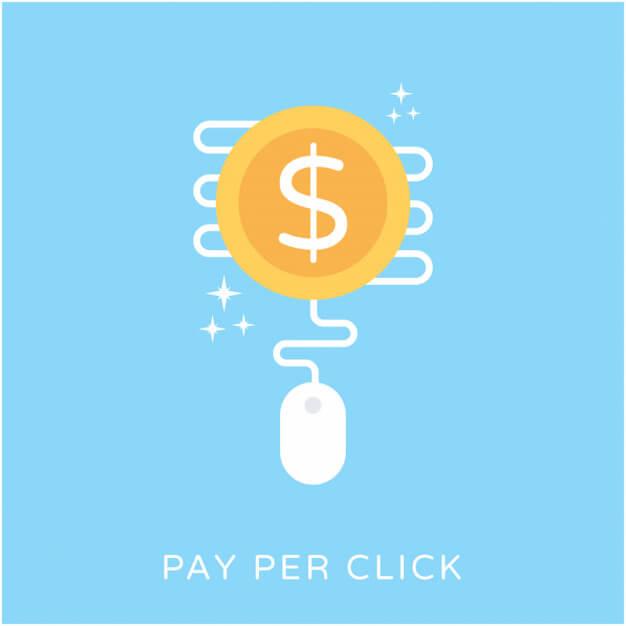 However, most roofers wrongly think that they can just simply dash out their marketing dollars to Google and claim the first page listings. The sad truth is that Google makes sure that only the most relevant, high-quality ads for every roofing search query.
The roofing PPC advertising model works smoothly, and that explains why they are so popular.
In simple terms, you pay only when a prospect/ client clicks on your roofing advertisement.
If you are still undecided on whether to invest in PPC advertising, here are some of the benefits it can bring to your roofing business:
Roofing PPC is the only advertising strategy that allows your business to get fast and instant results
PPC advertising helps your business to obtain measurable results- you can actually gauge your expenditure against profits or loss.
PPC campaigns are not affected by regular Google algorithm changes
It helps your roofing business to take advantage of online business opportunities
PPC adverts help your roofing business to gain recognition online by targeting search terms that your prospect uses to look for roofing services or products.
PPC advertising increases your roofing website traffic and sales
PPC opens doors to potential local clients (by improving your roofing website's local search rankings)
So, if your roofing business is not investing in PPC ads, then you are not ranking #1 on Google, and thus losing those leads to your competition.
For your roofing business to take advantage of the benefits listed above, you need to:
Allocate more marketing dollars to PPC than the returns you obtain
Hire a Reputable roofing PPC agency to optimize your ad campaigns
Analyze what your competitors are doing on PPC and take proactive action
PPC brings many potential benefits to your roofing business because it can easily rank your roofing website #1 on Google by targeting the right prospects at the right time without breaking your bank account.
The Blackstorm roofing marketing team can help your business make the most out of your PPC campaign by crafting relevant, high-quality roofing adverts that resonate with your target audience hence leading to more leads and conversions.
Get Your Roofing website ranked #1 on Google by Optimizing it for Mobile Devices
Let's face it.
You will not find any non-responsive roofing website ranked #1 on Google. Nowadays, customers use tablets and phones more than laptops and computers, and many local searches are conducted on mobile devices. Consequently, Google favors mobile-friendly roofing websites. A responsive website can fit into any screen size and still function optimally.
However, if your current site is not responsive, there are hiring a reputable roofing web design agency to guarantee a seamless experience for Smartphone users. Read on ten reasons why every roofer needs a mobile-friendly roofing website.
Rank Your Roofing Business #1 on Google by Focusing More on User Experience
Having a responsive roofing website is not enough.
Your website should also be user-friendly and appealing.
A roofing website with a clear-call-to-action, intuitive navigation, and responds to your client's immediate queries will keep them engaged for long- Google will notice this and reward your site with higher rankings. The higher you rank the more traffic you obtain and the higher chances of featuring on the first page of Google.
Read on how user experience design affects your roofing sales.
Other Things that You Can Do to Rank Your Roofing Business on Top of Search Results
Google My Business
If you want to improve the online visibility of your roofing business, then make sure that you claim and optimize your GMB listing. After that, you need to gather as many positive reviews as possible. This increases your probability of dominating the local search engine results.
But how do you claim and optimize your Google My Business Listing?
Here's how:
Fill out every section of your Google My Business Profile

The more details you include in your GMB profile, the more it can feature on the first page of Google for various searches. Generally, complete roofing Google My Business profile generates more leads than incomplete ones.

Maintain the same business name throughout

Use the same business name throughout all the platforms because Google does not love discrepancies.

Get Google Reviews

Your prospects want to see what other people are saying about your roofing business before they can call you for services. Thus, you should request your past clients to share their feedback with such prospects to increase their trust and confidence in your services.
Videos
Google loves to incorporate various images, including videos, to improve its client user experience. In fact, a video has higher chances of being ranked on top of search results than a landing page on the same topic. Embedding videos and creating a YouTube channel for your roofing website is one of the ways of ranking high in search engines.
 Start a Blog
As a roofer, starting a blog and posting articles regularly can help your business to show up on top of search results. You need to develop keywords based on the questions that prospects ask you while on the field.
Get Your Roofing Business Ranked #1 on Google with Blackstorm Roofing Marketing Solutions
Is your roofing website always ranking behind the competition? Are you tired of buying roofing leads from brokers?
If so, you have come to the right site.
Unlike other digital marketing agencies, we specialize in roofing marketing that helps your business to get in front of prospects looking for products or services.
Getting your roofing website on top of search results can be overwhelming if you know nothing about roofing marketing.
We develop foolproof digital marketing strategies proven to generate leads at a lower cost.
Over the years, we have helped many roofing contractors achieve great results through our unique online marketing strategies.
At BlackStorm Roofing Marketing Pros, we take away all the hassle, annoyance, and confusion so that you can concentrate on what matters- running your roofing business.
From creating a stunning mobile-friendly roofing website to managing your PPC campaign, we will handle every aspect of your roofing marketing to make sure that your business outranks competition.
If you are looking for a unique strategy to rank your business on top of Google, contact us for a free strategy session today.