Increase your Website Traffic, Stay ahead of the competition, and boost your revenue with voice search optimization.
Voice search is not a marketing fad, but a critical aspect of growing your roofing business online. Making sure that your roofing business is found on voice search puts you ahead of the curve. Analysts predict that half of all the online searches in 2020 will come from voice search. If you have not prepared your business for voice search, you might be losing leads/clients to your competitors.
In today's modern world, property owners have the power to find professional roofing services when they want it. With the increased use of digital voice assistants, getting noticed on voice search is essential to your roofing SEO success. This post will provide simple tips to help your roofing business get found on voice search and make more money in 2020.
So, here is the most crucial question: will your roofing business get found on voice search results in 2020?
Not sure? 
Well, here are the five essential strategies that will help your roofing business get found by prospects/ clients on voice search results!
Strategy #1: Get Your Roofing Business Listed in significant directories and be found in Voice Search Results.
Getting your roofing business NAP (Name, Address, and Phone number) details listed on major directories like Yelp, Google My Business, and Facebook can improve the traffic and make your business visible on voice searches. You need to ensure that your listings are accurate and consistent across all the directories.
Here are some simple steps that you can take to ensure that your business is listed:
Make a list of all major directories and roofing-specific directories that you want your business listed on, and add a business to these listings.

Create a spreadsheet that outlines the kind of information you wish to include in these listings.

Write a short description that you can add to your roofing business listing

Add unique photos to your roofing business listing.
Pro tip: You can also automate your business listing to improve your roofing business online presence.
Strategy #2: Collect Online Reviews to Get Found on Voice Search
If you were to conduct an online search of the best roofing contractor around you, you would notice that the ones that appear on top of Google search have four stars ratings and above. You can easily infer that the high number of positive reviews your roofing business has, the higher chances of getting found on voice search results.
Here are some tips to generate more positive reviews for your roofing business.
Ask from clients. According to a study, more than 60% of property owners leave a review when requested. That said, you need to make sure that generating reports is not a cumbersome one.

Send a review generation pamphlets that direct your clients to leave a review on major review sites.

Automate your review generation system.
Another crucial task that can help you make the most out of voice search results is a local review schema. Once you incorporate a review schema on your roofing website, you will let the search engine crawlers to understand your website details and present it to Google as snippets. Your online reputation matters when it comes to getting found in voice search results.
This is what most roofing marketers will call position zero; your roofing business information will show up in the local three-pack. Voice assistants will utilize this information to find the best-suited voice search results.
Strategy #3: Optimize for Long-tail Keywords to get found on Voice Search
When researching your keywords online, make sure that you target the long-tail key phrases that property owners would use when searching for your services or products. Put merely, spoken search queries are more extended than text-based questions. For instance, if you are searching for a roofer near you, you will just type "best roofing contractor Nashville City" But if you are conducting a voice search, you can say, "Ok, Google, where can I get the best roofing contractor in Nashville?"
The difference in phrasing separates keyword applications for voice search and type search. Hence, you need to develop ways to optimize for long-tail keywords in your content. Besides using the long tail conversational keywords, you need to optimize your keywords for "near me" searches.
Strategy #4: Make Your Roofing Website Mobile-first to get found on Voice search
If you want your roofing business to appear on voice search results, then make sure that your roofing website is optimized for mobile devices.
Here are the two crucial reasons why mobile-friendly websites get found on the voice search results;
Property owners are increasingly using their mobile devices to conduct voice search results queries.

Based on this, search engines like Google announced that their algorithms would include mobile versions of the roofing website as a ranking factor. 
To optimize your roofing website for mobile, you need to use a responsive design that will adapt to all sizes of mobile screens.
Here are some tips that will make your roofing website mobile-friendly:
Make sure that your content is optimized for smaller screens and especially for the fat finger.

You need to ensure that your site speed is not affected by elements like content that takes long to load or large images. Ideally, your roofing website should load in less than three seconds.

If your website has both adaptive and responsive design, then make sure that you have content for both styles.
Strategy #5: Leverage Featured Snippets to get found on Voice Search Results
 A featured snippet is synonymous with a clipping from a magazine or newspaper. It highlights specific details from an organic search result in a list, table format, or paragraph. Most marketers will call it to position zero. Besides, a featured snippet contains a page title and a link to the page.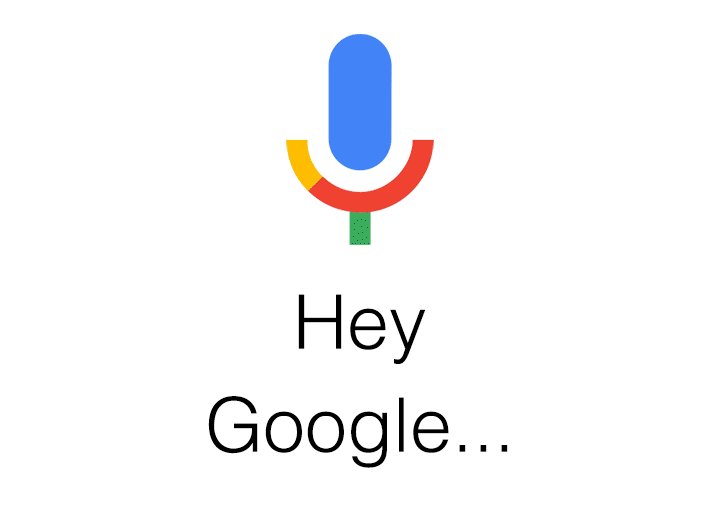 Why Does Getting Found on Voice Search Matter to Your Roofing Business?
With over one billion voice searches conducted every month, investing in a well-crafted voice search strategy is important for your roofing business. Here are some compelling reasons why you need to invest in getting found on voice search results:
Voice Search SEO Improves the Online Visibility of Your Roofing Business.
In today's digital world, the search is crucial to growing your roofing business. More than 80% of clients first conduct research online via Google, Bing, or Yahoo before they buy your roofing service or product. That's why, if you want to reach prospects, prioritize search in your roofing marketing campaigns.
While voice search concentrates on position zero rankings, that position requires that you rank on Google's first page. For example, a study by Ahrefs showed that over 70% of featured snippets come from the first three websites in the search engine results.
That is why our experienced roofing marketers optimize your website to earn a featured snippet and rank on Google's first page. This technique increases your online visibility in different ways.
Once your roofing website gets ranked on position zero, you can increase your online visibility to clients who use voice search. This has a triple effect on your business, from receiving countless clients' calls to booking more roofing jobs.
Getting found on voice search increases your roofing website traffic
.
While featured snippets dominate voice search, so do long-tail keywords. For example, a study by Ahrefs showed that more than half of featured snippets appear for long-tail keywords, not short-tail keywords.
That implies that there is a high chance of voice search driving relevant traffic to your roofing website. If your featured snippet responds to a user's question, they will click on the snippet to learn more about your service, product, or topic- depending on their voice-enabled device.
In most cases, these are people in your target audience.
They would like to know the kinds of roofs available plus the cost associated with such roofs. Once a prospect arrives at your roofing website, you can try to keep them engaged through content marketing. By ranking on position zero across several keywords, your roofing business then increases its traffic potential.
Getting Found on Voice Search Improves Your Conversion Rates
With over 80% of Americans owning a smartphone, it is becoming a trend for clients to search while on-the-go. This trend has positive benefits (making partnering with a reputable roofing SEO agency a must). Local roofing searches mostly conducted on mobile devices, have a conversion rate of over 80%.
In this case, the advantage of your voice search optimization is that the Amazon Echo, Siri, or Google Assistant will reference your company when a prospect asks about a roofing contractor near them. In such a scenario, these devices will pull up your Google My Business listing. This can lead to more booked jobs.
Our voice search optimization services can help your roofing business improve its conversion rates. If you want to create a subscriber list for your email marketing campaigns, like getting featured snippets in the search results can result in a conversion.
For example, your ultimate guide on roofing may include a clear call to action that requests users to become part of your mailing list. Based on your content's quality, many readers will probably register to get more content from your business. 
In this scenario, your content marketing, voice search optimization, and email marketing work together.
That kind of integrated internet marketing strategy is critical. It is also one reason why most roofers partner with full-service digital marketing agencies like Blackstorm Roofing Marketing. We strive to deliver personalized performance-oriented online marketing services to roofing contractors.
Getting found on Voice Search Drives Revenue to Your Roofing Business
There is no doubt that the voice search creates income for your roofing business. In some cases, it collaborates with your other online marketing services to achieve that.
For instance, it can generate a new client/lead through an email newsletter registration.
Your email marketing strategy can then guide the prospect down to the buying funnel leading to a conversion.
When it comes to our roofing marketing services, from reputation management to voice search, it is crucial to our experts that you get a good return out of your investment. That's why you can rely on our experts to develop a voice search optimization strategy that will improve your roofing sales.
Getting Found on Voice Search Improves Your Roofing Brand Awareness
With voice search, you can also strengthen your roofing brand awareness campaigns. Improved brand awareness among your prospect can lead to other advantages like more sales and conversions for your roofing business. 
Clients who use voice search on their phones see the featured snippet provided by Google Assistant or Siri. That featured snippet contains particular details about your business, like your roofing website URL.
In most cases, your URL includes your business name. As prospects continue to conduct voice searches around a specific topic, your roofing website will continue to pop up in those voice searches. That portrays your roofing business as a trusted resource for matters related to roofing.
As your brand awareness grows, clients will come to trust your business and hire you for services.

Why Choose Blackstorm Roofing Marketing Voice Search Optimization Services? 
For many years, roofers across the United States have trusted Blackstorm Roofing Marketing for their internet marketing needs. With a team comprised of roofing marketing experts and proven strategies, we are a performance-driven agency focused on growing your roofing business online.
Learn more about what makes us different from other roofing marketing agencies:
We are Knowledgeable and Certified
With more than ten years of experience, we understand how it can improve the online presence, boost traffic, and drive revenue for your roofing business. All our team members are certified and remain abreast of the roofing industry's latest changes to deliver exceptional results to our customers.
Unparalleled Satisfaction 
We do provide more than result-oriented strategies for our clients. We offer personalized services dedicated to our customer's goals. That's why we have a customer retention rate of more than 90%, and our recommendation score is 500% higher than the roofing industry's average.
Data-Driven Strategies 
As a marketing agency driven by results, we concentrate on creating customized voice search solutions for your roofing business. Our team can help to craft and implement data-driven strategies to meet your roofing business goals.
Ready to partner with Blackstorm Roofing Marketing? 
If you are searching for voice search optimization services to help you generate more revenue, trust Blackstorm Roofing Marketing. With hundreds of satisfied customers and more than ten years of experience, you can rely on our experienced team to deliver the best results for your roofing business. Schedule a free strategy session to know how we can help you get found on voice search results today!