Drive Business Growth and Establish Social Proof
Have you ever come across this cliché, "Your brand name is as excellent as your reputation"? Unfortunately, this is the sad truth. Once your roofing business gets a bad name, it can be difficult to erase that from the minds of your prospects/clients.
So if you want to understand the role of online reputation management for roofers, know that it can either break or do your business. Therefore, it is highly recommended that you manage your roofing company's online reputation as a roofer.
What is Online Reputation Management for Roofers? 
Online reputation management refers to the refinement and monitoring of your roofing company's standing among target clients in the digital world. In internet marketing and roofing SEO, online reputation management refers basically to Yelp, Facebook, Google My Business, and third-party directories, which prospects/clients research before deciding to hire a roofing company.
Reputation management is a continuous process and is need to build an excellent brand image. It revolves around building credibility and trust, which is essential for the growth of your roofing business. However, just like positive reviews can boost your roofing sales, negative ones can actually damage your business prospects.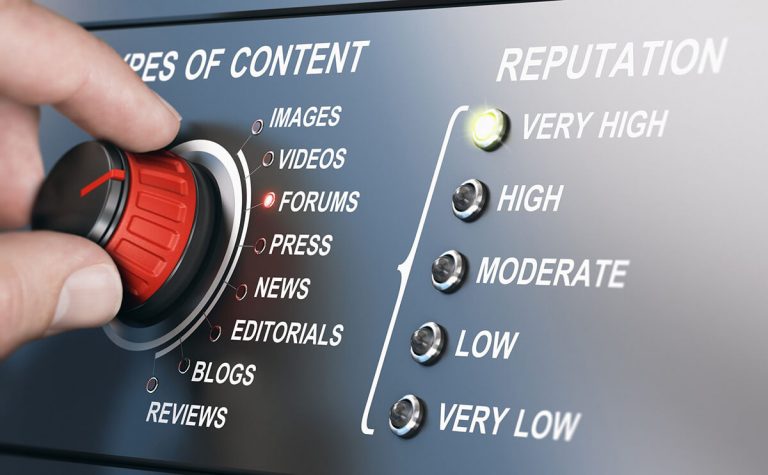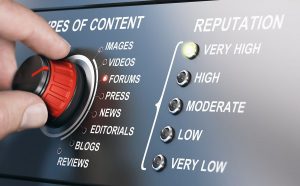 Reasons Why Your Roofing Business Needs a Vibrant Online Reputation Management Strategy
Let's face it. It can be challenging for your roofing company to acquire new customers. After all, it is not like a homeowner requires a new roof every month or even roof maintenance and repairs all that often.
Roofers are unique in how property owners require their services, which implies that when a prospect is searching for a roofing contractor online, you want your roofing website to appear on the first page of the search results.
An excellent online reputation is essential to establishing your credibility in the roofing market. It is only when property owners trust you; you can expect to attract more homeowners who need your roofing services/products.
Take online reputation as similar to word of mouth recommendations. Though personal recommendations are still valid, homeowners trust online reviews before investing their money in a roofing project. That's where online reputation management in roofing marketing comes in.
Read on to learn the numerous advantages of ORM for roofing contractors:
Builds Credibility & Trust
The reputation of a roofing company is crucial to its survival in the market. Having the trust of property owners and managers contributes to your success. Your clients discuss your roofing business with their family and friends. When they face a problem, they will no doubt share their experience within their network. Studies show that if a business has a positive reputation, clients will rate that company credible than its rivals even when competing roofing contractors offer the same services at lower prices!
The moment prospects/clients begin doubting the credibility of your business, consider it as the beginning of your downfall. So, if you are a new roofer, it is highly recommended that you pay attention to this crucial digital marketing aspect. Nothing will be better if homeowners don't trust you. Therefore, it is vital to manage the reputation of your roofing company online.
Improve Corporate Image
Having an excellent corporate image is a great marketing asset for your roofing business. If you warm the hearts of clients regularly, you expect them always to remember your company. Therefore, you don't need to waste time convincing them to book your roofing services.
With a solid online image, clients will continue to support your roofing business.
Boost Rankings on Search Engines
The presence of several positive reviews will increase your roofing website traffic. In addition, the more prospects discuss your brand, the higher your site will rank for keywords related to your business.
Cost-Effective Promotion
You may invest your marketing dollars in various ways to promote your roofing company. However, online reputation management in roofing marketing will cost-effectively grow your roofing business.
Obtaining organic reviews will not cost you a dime, but it will significantly boost your revenues and ratings. All you require is hiring a reputable online reputation management agency for roofers like Blackstorm Roofing Marketing and leaving the work of managing your perception online.
Skyrocket Your Roofing Sales
What is the most important part of running your roofing company? Of course, it's sales. Roofing sales are what will bring revenue to your business. A solid online reputation management strategy will attract more clients and improve your conversion rates. Manage your roofing company reputation to increase your sales. Remember, more sales = more profit!
Recruitment
Having experienced professionals is the cornerstone of a successful roofing crew. Nowadays, more than 90% of businesses use social media for recruitment. Your roofing company's reputation matters to employees than ever before. It can have adverse effects on the quality of employees you bring on board. Statistics reveal that over 80% of job seekers were influenced by reviews when making application decisions.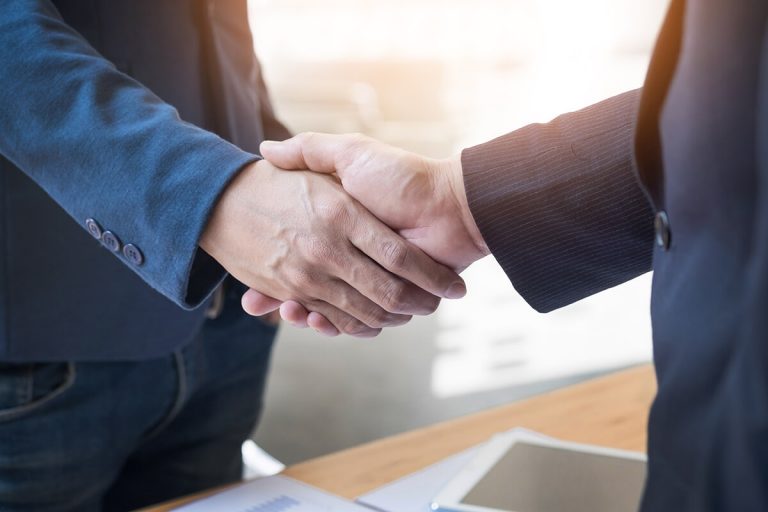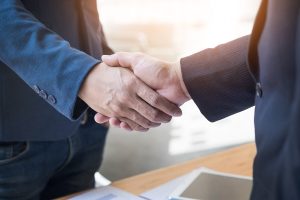 Attract Potential Investors
Apart from money generated via sales, your business requires banks or valuable investors, mainly if you are a start-up. You can only get such investors if the business is profit-making. Before investing, the investors will do a serious background check on your roofing business. Positive client feedback can help you secure the much-needed funding for expansion and growth.
Major Online Review Platforms for Roofers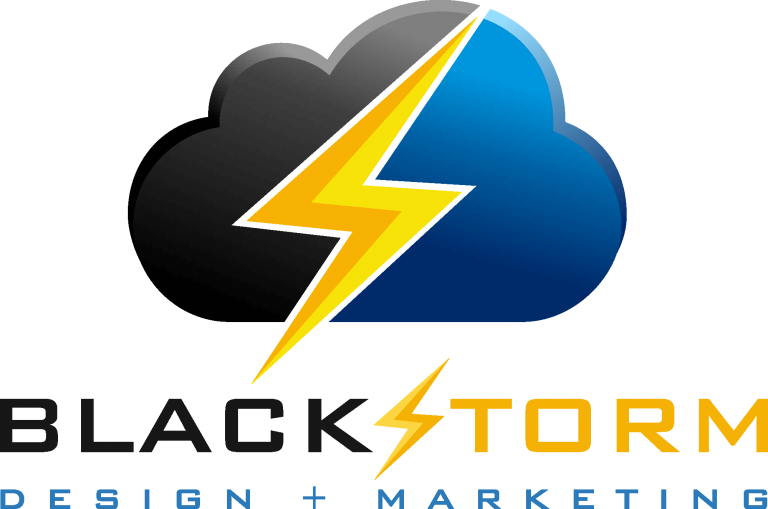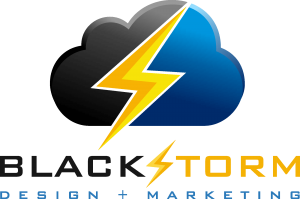 At Blackstorm Roofing Marketing, we do everything possible to improve your bottom line. Our goal is to generate, respond to, and monitor online reviews using our online reputation management expertise. To get reviews, we place a link on your roofing website's footer to encourage customers to leave feedback. To monitor reviews, we allow notifications to alert when a new study is published. We generate reviews for roofers on the following online directories including but not restricted to:
Proven Online Reputation Management Tips for Roofing Contractors 
Claim All Your Online Reviews
Your roofing business must claim all listings in major online directories. Claiming your roofing Google My Business listing is not enough. Besides, you want all your details to be consistent and accurate across the web; regardless of how a prospect finds your website, they will always get the correct contact details.
Ensuring that your contact details are accurate will establish trust with clients and make your online listing more legit.
Suppose a homeowner comes across your listing on a review site or directory and later calls your business only to find that your number is no longer in service. In that case, they are going to assume that you have shut the doors or they have dialed an invalid company. Either way, it does not create a good perception of your roofing business.
Another reason why consistency across listings is crucial is that search engines like Google look at the consistent information to determine whether or not your business is valid.
Suppose there are several phone numbers and addresses across Yelp, Angie's List, and other online directories. In that case, Google will not reward your business with high rankings since it will appear less legit.
Lastly, when you claim all your roofing business listings, it gives you more control over them. Besides helping you update your contact details, it will provide you with an opportunity to optimize and edit your business description, respond to reviews, and include photos.
Monitor Online Presence of Your Roofing Business
The first step of online reputation management for roofing contractors is listening to what prospects/clients are saying about your company online. As part of the monitoring process, watch other roofers, write down their internet marketing strategies, and manage their digital reputation. Next, you can test and implement some of your competitor's strategies in your roofing company and see what will happen over time.
Generate Great Content
A big part of ORM for roofers revolves around controlling what customers see when they find your roofing website online.
When a property owner looks for your company name, ideally, your roofing website should be the initial thing that pops up, plus the listing of online directories and social media links.
By optimizing your social media profiles, business listing, and roofing website, you can rest assured that customers will find the desired information when they research your company online.
As a roofing contractor, you have a wealth of knowledge you want to share with your customers. Your average homeowner may not understand why a metal roof is a preferable option to asphalt shingles for their roofing needs or why roof maintenance is crucial to increasing the longevity of their roofs.
This is the type of content to publish on your social media pages and roofing website.
Seek More Online Reviews
Reviews are the first things customers look at when deciding whether or not they want to book jobs with your roofing company.
Let's face it. There are a lot of factors that property owners consider before hiring a roofing contractor. It is not like going to buy sausages or fruit salads at your nearest store.
The roof is the only thing that stands between the harsh elements and your home, and you want to hire a reputable roofer to take care of it. If your roofing business doesn't have reviews, it will be hard to attract new customers online.
This implies that you should work hard to get more online reviews. Although you shouldn't pay your clients to leave a good review, asking them to leave a review is generally acceptable.
Asking is a superb way of getting more reviews. While most homeowners won't leave a review, the vast majority of them will write a review if you ask them.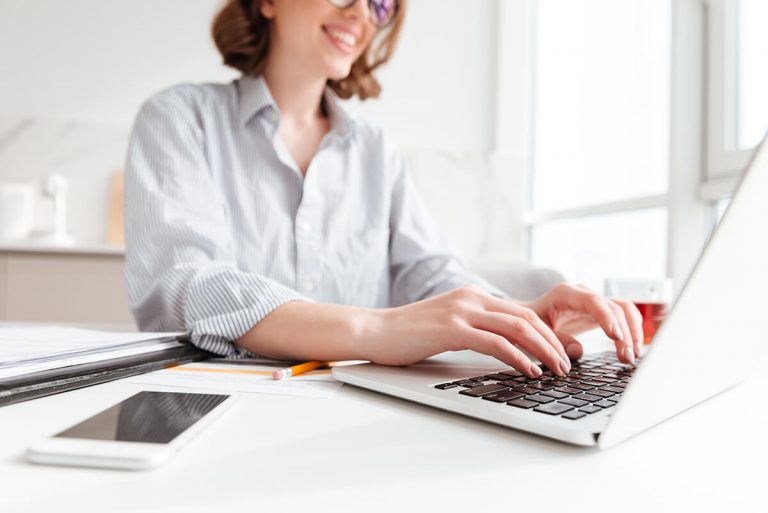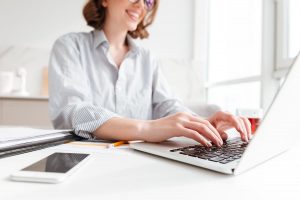 Respond to Every Review
Seeking more online reviews will go a long way in enhancing your company's reputation, but don't relax; you need to respond to these reviews. It is crucial to respond to every review, whether negative or positive.
When you respond to negative reviews, you share your side of the story to the reviewer and anyone who may across it online. Unhappy clients will not know what happened, but sharing your side of the story will diffuse the issue. One of the best ways to respond to a bad review is to invite the reviewer to discuss the problem offline.
Ways to Manage the Online Reputation of Your Roofing Business
Your online reputation is a crucial, complex part of how clients perceive your company, and you should manage it. Based on the uniqueness of your business, here are the three approaches to online reputation management you may try:
DIY -getting, monitoring online reviews without professional assistance.
Outsourcing an online reputation management agency like Blackstorm
Lawyer up in case a competitor posts a fake review on your roofing website.
Why it's Time to Allow Our Professionals Handle The Online Reputation of Your Roofing Business.
Over 80% of prospects trust online reviews, social media comments like they do with personal recommendations. That said, even a single star jump can bring in new clients and boost your company's profits. What prospects/customers say online will have a significant impact on your bottom line. Your potential clients first check online reviews before hiring a roofing contractor, and that trend is likely to continue.
Our experienced professionals can help you leverage reviews to maintain a vibrant reputation and bring in new business. Our review monitoring and reputation management programs are two activities we can handle to free up your time and focus on growing your roofing company. Our experts have many years of experience doing roofing reputation management right.
Property owners are looking for your roofing business online. Take advantage of this chance to display your vibrant online presence and obtain more clients. Start your roofing business online reputation management and unlock your online potential.
If you need reputation management services for roofers, reach out to set a free strategy session with our team of experienced growth coaches today!