Increasing roofing sales is the fundamental objective of countless contractors, small and large alike. Finding new prospects to book jobs with your business is a crucial part of the whole sales process. It may be hard for some contractors, but if your goal is to improve your roofing sales, you need to consider which marketing strategy will be ideal for your target clients. 
As a roofing company owner, you know that booking jobs is essential to your success and growth, and many other roofers wonder if there is something specific they can do to improve their close rate. Do you offer exceptional roofing services or products but aren't attracting the right clients to book jobs with your business? That's okay. 
This post will provide valuable roofing sales strategies to raise your presentation game so your company can secure more jobs than ever before. 
Convey a Professional Image from the Word Go
An effective roofing sales presentation is much more than offering information about price or services. From the time you drive up to the building, everything about your behavior and appearance matters, including the clothes you wear on a material day. Dress appropriately, show respect to the homeowner and their building and remember to carry all your marketing materials, from video presentations to brochures, ready to go.
Focus on Educating, not booking a Job 
While many roofers focus on closing and pitching, ensure that you take time to educate your client about your services or products. Of course, you want to leave with a signed contract, but also you don't want to remove the power of deciding for your client. According to a roofing contractor, over 90% of homeowners said the roofer they hired explained the essence of artistry and plan for achieving that objective. 
The client will trust you more if they feel that they are making a well-informed decision regarding your roofing services. Act as an expert and guru-which you are! During your presentation, discuss how the roofing process works, what the property owner can expect, and the benefits of quality materials and artistry.  
Differentiate Your Roofing Business from the Pack 
There has to be something that sets your roofing company apart from the rest out there. If not, why should clients turn to your business for their roofing needs? One of the most effective roofing marketing strategies is to discuss what makes your business a better option than other local roofers, whether you can handle complex projects or your crews.
In the modern business environment, the easiest way of getting ahead of rivals is to specialize. Maybe you can concentrate on using uncommon roofing materials. Perhaps promote a different roofing style. Whatever you opt to specialize in, focus on it as a way of getting ahead of the curve. Make your roofing business visible to your target demographic.
Evoke Scarcity
No property owner wants to hire a roofing contractor who struggles to get by, right? Everyone wants to partner with a roofing company with a consistent business since your customers understand that well-booked roofing contractors do an exceptional job.
Use this line of thought to create scarcity, if applicable, to your roofing company.
Here's how you can do it.
If you are super busy, then portray that fact off! Show your ever busy schedule in your online profiles, like social media, and even during a conversation with the client. Scarcity can help to increase closing rates dramatically. The point here is to assist your leads to realize that they need your services more than you can offer them.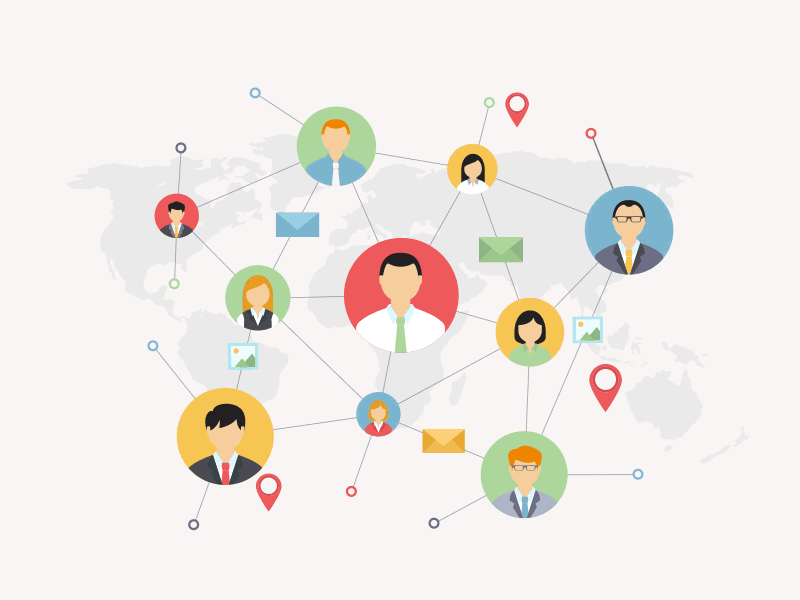 Use Referrals to Increase Roofing Sales 
When it comes to booking roofing jobs, never undermine the power of client referrals. Your prospects will be more comfortable partnering with you if you can show the testimonials from previous customers. Referrals are the building blocks for any roofing business that wants to increase sales. Nothing speaks louder to property owners more than the previous customers that you serviced. Make sure that you use such referrals when discussing with the homeowner.
Serve Your Existing Roofing Customers
One of the most straightforward but useful tools in your roofing sales arsenal is your current customers' list. If you want to increase your closing rate significantly, then pitch to those customers who already know you.
Consider getting in touch with your existing leads through telephone, emails, or even flyers to inform them about any seasonal offers, discounts, or promotions. You have already developed trust with your existing customers, so leverage that network to boost your roofing sales.
Offer Financing to Attract More Clients 
Roofing is a considerable investment in your commercial or residential property. So to reduce the cost a little bit, provide pre-qualification and financing. Financing is the best option for property owners who need a new roof but don't have enough money. As a roofer, make sure that you do whatever is possible to fit your client's budget.
Listen and Understand Your Ideal Roofing Customer
As a roofing contractor, you can learn many things by listening to your customers. Ask yourself this question; what challenges is my ideal customer facing?
Your typical customer is possibly anxious about the state of their roof. 
What anxieties and frustrations do your roofing customers have?
Maybe they are frustrated because their roof looks unappealing?

Perhaps their family is stressed because of a leaking roof?

Maybe snow has spilled on their top, and they need to have it removed fast.
Listening and understanding the problems of your ideal roofing customers puts you in a superior position. You can create a superb sales copy and address the issues in a relevant and super focused way.
Many times, roofers take for granted the power of creating meaningful relationships with their customers. Remember, you are partnering with people on the most crucial belonging; their home.
Show Clients Their Warranty Options
Warranties can be nerve-wracking and confusing for your customers; make sure you educate them about your warranties. Information is the best weapon when it comes to closing a roofing sale. The more details your customers have about your warranties, your process, and what you can offer on the site, the more they can entrust you with their roofing projects. A contract can ease a lot of fears and worries in homeowners. Explain all your warranty options and assure your prospects that you will be there for them always. 
Come Prepared
As a roofing contractor, you already know that your job is inherently visual. In simple terms, your customers want a roof that looks good, and anything that you can do to give them this assurance will go along in closing the sale. This implies that you should come armed with brochures, a portfolio, and other marketing materials so that you can show potential customers what they can expect.
By doing so, you will create trust between your business and the homeowners, assuring them that you are concerned about upgrading their homes. When you come prepared, you place yourself as a more interactive and professional option. This alone will improve your business brand image in customers' eyes, assisting you in attracting many clients and growing your business.
Sell Your Unique Value
Do you have twenty years of roofing experience? Do you have specific certifications or an excellent portfolio? Always make sure that you build your roofing sales pitch around your unique selling point. Simply put, you want to do everything you can to distinguish yourself from the competition. In doing so, you can rise above other roofers in property owners' minds and gain the much needed competitive advantage. You want to ensure that your business name is paramount when clients think of roofing services, and an excellent way to do that is to promote your unique value.
If your customers have ever had a poor experience with roofers in the past, make sure that you differentiate yourself from such roofing contractors. Make sure that your meeting with potential customers is professional and educational. 
By promoting yourself as an authority in the field, you will gain your prospects' trust and utilize your unique selling point to win more customers. 
You can also promote your unique selling point in various ways. For instance, if you use high-grade roofing materials, you want to make this known to property owners. Don't just mention that you use high-quality materials, but instead discuss what benefits it can offer them. By proving that these materials are the best for their home, you will differentiate from the competition and close a deal.
Always Over-Deliver and Provide Amazing Roofing Experience
Suppose you want to make sure that clients book jobs with your roofing company, again and again, over-delivering is paramount. Providing a terrific service that makes your clients happy is one of the effective ways of improving your closing rate. Why is that so?
Since your leads first do their homework on your company before contacting you, they ask their family and friends, read reviews, and check out your previous completed projects.
When offering an exceptional roofing service to clients, don't view it as a short-term project. Instead, make a long term investment in your client and establish an opportunity for repeat business. Customers should obtain the same experience, no matter how small or big your roofing company is. Consistency is one other essential element of service to your clients.
Ask For the Review
We live in a society that values social proof. For this reason, your business profiles must show great reviews.
Always remember to let your customers know you appreciate and require reviews from them. Ensure that your happy customers still pen down a check on your online profiles (such as Thumbtack and Yelp).
Give Freebies as Much as You Can
Everyone loves free stuff; the more you give, the more favorably potential clients will likely perceive your brand in a positive light, leading to more roofing sales.
Examine your current offerings. Is there something that you can give out for free? For instance, you can opt to provide free roof inspection after a storm or hail damage to customers. This will tempt such homeowners to book jobs with your company afterward.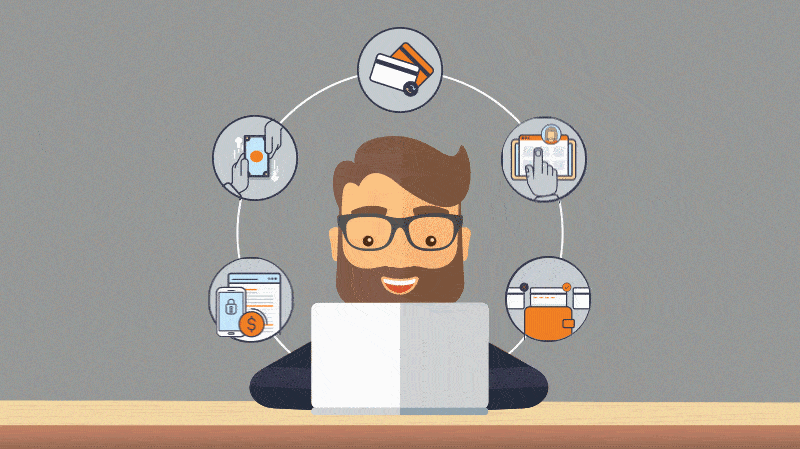 Provide Multiple Payment Options as Possible
Okay, so your roofing company accepts credit cards. What about PayPal? It would be best to give your customers numerous options on how they pay for products or options.
Never allow your customers to get stressed on how they will pay your company! Instead, you want to be a dream roofing contractor with multiple payment options and no stress regarding high-quality workmanship.
Be Real
Potential clients like to book jobs with roofers who feel real. Don't be afraid to throw your ordinary look into your sales pitch. Perhaps you can give your client a brief history you have with the company. Discuss your passions, hobbies, or family. Come to your client's level and talk casually.
The Bottom Line
Finding an efficient roofing sales strategy does not have to be an uphill task.
With this post, you will be closer to developing the right sales pitch and win over property owners and grow your business. Whether your roofing company is new or has been operating for some time, you can benefit from the tips given in this post. What's more, by perfecting your sales pitch, you will attract more customers and grow your roofing brand.
It's time you get serious with your roofing sales strategy! With the right plan in place, you can take your roofing company to the next level.
If you follow the tips discussed in this post carefully, you will have a chance to boost your closing rate.
If you are hungering for a continuous flow of qualified leads, create a roofing website with powerful SEO strategies. Blackstorm Roofing Marketing is an excellent option to fuel your business growth to the next level. Please schedule a free strategy session online with our growth expert, who will help you develop a clear plan to boost your roofing sales today!