The Roofing industry is constantly changing, and to stay current with the latest trends and innovations, you need to keep up with the times. Roofing companies that don't update their brand will soon get left behind. Roofers are now incorporating modern technologies into their roofing designs like solar panels, insulation, green roofs, and smart home technology integration. Your Roofing Company must stay on top of these advancements so that it can continue to provide a quality service for its customers.
Signs That Your Roofing Company Needs Rebranding
A roofing company is a unique business to be in, but it requires lots of experience and hard work from owners. As you know, the competition is tough, and there are many roofers out there that claim to offer quality services but don't do so in the end.
But how can you tell if your roofing company is providing quality service or not? Here are the signs that your roofing company needs a rebranding:
Your Roofing Business Doesn't Have a Professional Social Media Presence
If your social media pages don't look professional, you can be sure that customers aren't really into it. It's all about aesthetics; your business should at least have a decent-looking website and social media pages if you want to secure new clients. No one will visit your page if it looks sloppy or outdated; they will undoubtedly leave and browse for other roofers that seem more professional.
Potential Clients Can't Find Your Roofing Business Online
Given that most people do their research online before contacting your roofing business, your roofing website will be the first point of contact prospects will have with you. If your roofing company doesn't have an active online presence, you can be sure it's not thriving; most businesses rely on social media for business promotion and marketing nowadays.
 An active online presence will bring you new clients, especially if there are already lots of positive reviews about your company on the web. It's beneficial to have a website or at least a Facebook page that is updated regularly – it tells clients that they can always count on your company for help and support.
 You Are Using Outdated Marketing Methods
If your roofing company's marketing plan involves going door-to-door to hand out flyers or brochures to businesses, you are missing something in your marketing strategy. Flyers have proven not to be a very effective way of advertising, especially for local companies; people just throw them away or recycle them. In the end, you need a marketing plan that is effective and can help bring more property owners to book jobs with your roofing business.
If your roofing company is still using the same marketing methods from five years ago, you're sure to have noticed a change in trends. The whole world has changed, and what people want now might be different from what they wanted five years ago. If you want your company to be top-tier, you need to look at the changing trends and update yourself accordingly.
 Your Roofing Company Doesn't Stand Out Enough
Another tip to know when to rebrand is when your roofing business starts to look like another roofer out there.
Good roofing company branding isn't about sounding or looking good. It is about setting your business apart from the competition. If your brand doesn't feel differentiated in the marketplace, it needs a rebrand!
Closely examine your brand and its image. Take a look at other roofing contractor's images and brand positioning. Is your business similar to other roofers near you? If not, it is very crucial to find a way to differentiate yourself from the competition. Besides, you should tell your customers why you are different.
You Have Expanded Beyond Your Initial Location
Another sign of when to rebrand your roofing business is if you have expanded or moved beyond the state or city where your business started. 
If your roofing business has expanded its reach beyond the original location, then you need to rebrand it to let customers know about your new service area. So you don't want to give a notion to potential customers that you are only limited to a particular service area.
Your Business Looks Unprofessional
If your roofing company isn't always giving off a professional vibe to clients, it's time to rebrand yourself. A professional company is a company that has an online presence, offers great deals and reasonable prices for services they offer. If you take care of all these aspects, clients will surely trust your business more and more. Clients will think you are a legit business that can be trusted – so make sure clients always see professionalism from your company!
Your Roofing Brand Has a Bad Reputation
In some cases, your roofing business can become a liability instead of being resourceful to clients. When property owners associate your company with negative actions or experiences, it can be time for a rebrand.
These days it doesn't take long for a concept or word to have devastating effects on your roofing business. Courtesy of social media, negative customer experiences can spread like wildfire, thus ruining your business fortunes. Roofing brand rebranding is typically the most effective remedy for these situations.
 You Are Struggling to Raise Prices
One telltale sign to rebrand your roofing company is when you are struggling to increase your prices. If the market price for your roofing services or products appears fixed despite the rising cost of materials, then a rebrand can be a great way to break free.
Since branding boils down to client perceptions, the value of your service offerings will be entrenched in the minds of property owners you serve. Rebranding helps you to redefine the value prospects put on your offerings-increase your job prices accordingly.
The pricing power that vibrant roofing brands have assisted them in dominating their local markets and insulating against competitive threats. Pricing power helps to drive growth in your roofing business.
Strategies That You Can Use to Give Your Roofing Brand a Facelift
Strategy 1: Invest in a New Roofing Website Design
Having a responsive and user-friendly roofing website is more crucial now than ever. This is because prospects are conducting research online and will typically compare your roofing website with other roofers before they contact your business.
The best way to rebrand your roofing company is by investing in a new roofing website design. It would help if you had something that will make your brand look more modern instead of outdated – so you might want to try a design agency like Blackstorm Roofing Marketing. This kind of website can be designed to fit your company's needs, and you'll see that clients will start clicking on it more often.
The best thing about investing in a new roofing website design is that you can always get an online marketing campaign started with the help of professionals from Blackstorm Roofing Marketing! Their team will make sure your website gets listed in all the correct online listings so clients can find you easily. You might be surprised to find out how much online marketing might help your business become more successful!
Strategy 2: Improve Your Online Reputation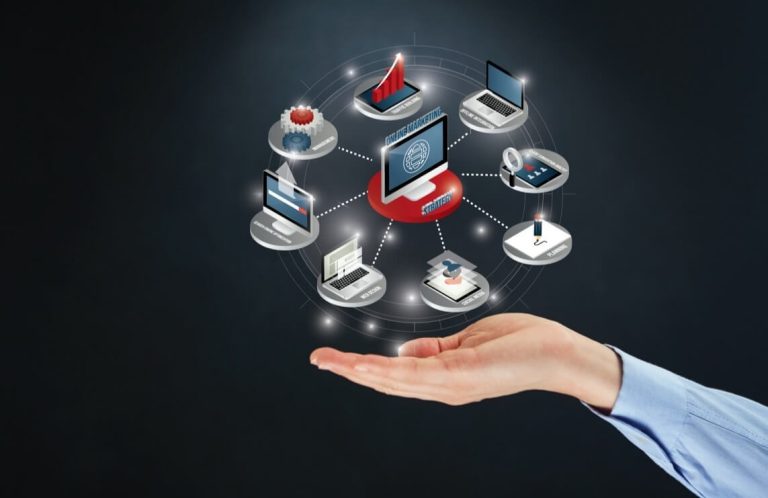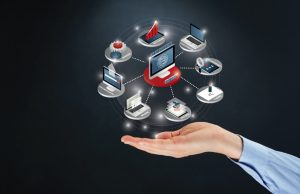 Your roofing brand revolves around how prospects/clients perceive your company. In the modern landscape, your online reputation can make or break your roofing business. While it takes time and consistent effort to create a vibrant online presence, it only takes a few negative comments or reviews to break it down.
Many roofers have realized that they can't control what is said about their business on online platforms. Still, by addressing issues head-on and listening to client feedback, they can boost their standings if and when something affects their online reputation.
It's time to start looking at your online reputation on search engines if you want your business to stay afloat in the competitive market. You can reach out to an online reputation management expert from Blackstorm and ask them for help – they will make sure your page gets listed higher on search engine results.
Strategy 3: Ask For Feedback From Previous Clients And Potential Customers
If you want new customers to contact you with ease, make sure you ask them what they think of your business. You'll find out which strong points need to be highlighted more often and how you can improve your service.
If you're thinking of investing in a new marketing strategy, you need to make sure your brand matches everything they offer. So if your business is completely outdated, it's time to improve the image and hire new staff members that will help you get listed higher on search engines. You might be surprised at how much an investment in online marketing can pay off!
If you're thinking of rebranding your roofing company, make sure your online presence matches everything you have to offer. You don't want clients to see an outdated website if you have top-notch services –let Blackstorm Roofing Marketing help you get the best bang for your buck!
Strategy 4: Use Retargeting Ads to Rebrand Your Roofing Business
Most roofing companies always end up having the same problem; they do not know how to reach out to new customers, and at the same time, they neglect their existing clients whose homes have been repaired or renovated for quite some time now. With retargeting ads, you will target specific consumers who are already familiar with your business.
To do retargeting, you will need to create a good-looking landing page first before doing any other things. Your website should be the most attractive place for your clients to visit so that they can leave their emails or contact information in exchange for your product or service. Once you have created a good landing page, you will develop the retargeting  roofing ad that can help you reach out to clients who are already familiar with your business.
Strategy 5: Rebuild Your Roofing Brand Identity
The elements you utilize to convey your brand may have been reused for several years before considering a rebrand. This implies you will have a lot of time to evaluate their weaknesses and strengths before updating them. For example, you may wish to redesign your roofing logo, create brand guidelines or even utilize new colors in your marketing collaterals.
Strategy 6: Make Sure Your Roofing Business Has a Catchy Slogan
If you want new customers to notice your business, make sure it stands out in their minds. You can do so with a catchy slogan that will force them to remember it easily! If you're not an expert on catchy slogans yourself, contact Blackstorm Roofing Marketing for help – you don't want your business to look amateurish, right?
Strategy 6: Update Your Social Media Profiles
If you have a roofing company and want to get new customers from social media, it's time to start updating your profiles. If you don't know how to do this, you can outsource the work and ask someone from Blackstorm to help you make an attractive profile that will advertise your services!
If you want customers to notice your business on social media, it's time to start posting updates again. However, if you aren't sure what kind of content they want – make sure you ask an expert from Blackstorm Roofing Marketing to give your social media profiles a facelift!
Top Benefits of Rebranding Your Roofing Business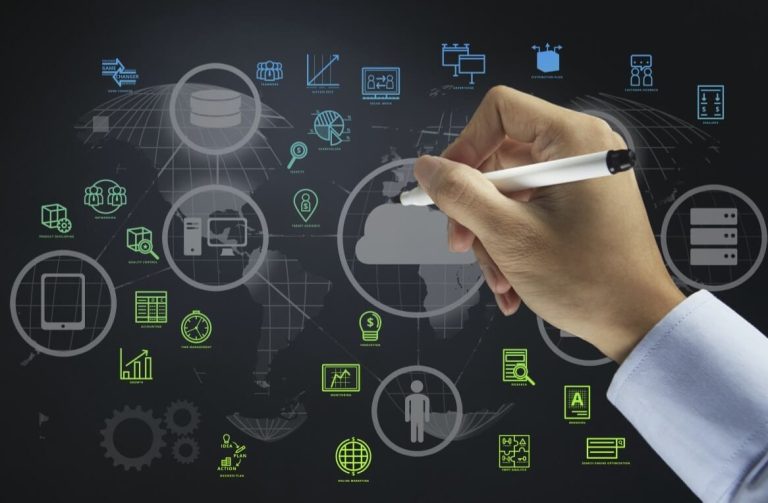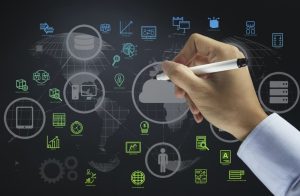 Connect With new Prospects/ Clients 
The primary benefit of updating the feel and look of your roofing brand is your ability to reach new clients. When you concentrate on new aspects of the company and promote them properly, prospects/clients will notice. Rebranding can provide the simulation your company requires to grow in the ever-evolving roofing market.
Differentiate Your Company From The Competition
As your roofing company grows, its capabilities start to contend with those of your rivals. Rebranding can be an effective way to give your business a much-need competitive advantage. Differentiating your business shows prospects that your roofing services are unique and an expert in the industry. Rebranding your roofing business to look, feel and look will place you as a leader in the roofing industry.
Roofing company rebranding has only one objective, to keep your business current. Design trends play a vital role in how customers perceive your company and its service offerings—making sure that your look stands out and that you focus on the trends in the roofing industry.
Reflect New Offers, Values, or Services 
It isn't easy to showcase your business has grown when your brand doesn't portray it. If you have expanded to include more roofing services, rebranding is a great way to show that your roofing company is evolving.
The benefits of branding your roofing business will affect the internet marketing strategy and make your company more profitable. Standing out from the competition, reaching new prospects, and increasing the reach of your roofing services are all effective ways of increasing your business profit margins.
What Next?
After reading all the signs, reasons, and benefits of rebranding, you may have thought that it's time to brand your roofing company afresh. But changing the feel and look of your roofing brand can be daunting, especially if you don't know where to start. Here are some things that you need to keep in mind before you embark on rebranding your roofing company:
Write Down Your Goals: Like any other company strategy, it is highly recommended that you have a clear insight into what you want to attain. You need to pinpoint your problem and ways to solve them amicably. Are you trying to make your roofing brand stand out from the competition? Are you trying to reach a different audience than your current ones? What elements should you concentrate on to attain your objectives?
Find a Professional:  Once you have clear goals/objectives, you need to act swiftly to make them work for your roofing business. Suppose you are not well versed with UI/UX/graphic or web design. In that case, it is advisable to consider finding a roofing marketing agency like Blackstorm Roofing Marketing that can help to rebrand your roofing company fully.
Why Choose Blackstorm Roofing Marketing to Rebrand Your Roofing Company
At Blackstorm, our UX/UI designers are always up-to-date with the latest advancements and trends in the roofing industry. We understand that rebranding can be an uphill assignment, mainly if you are not familiar with the INS and OUTS of roofing SEO, CMS platforms to use, or how to manage your company's reputation online.  
Once we have defined a new roofing website design for your business, our team will create a solid marketing strategy to give your unique brand identity the spotlight it deserves.
Ready to dive in and rebrand your roofing business? 
Schedule a free strategy online with our growth coaches to learn more about our rebranding services.