As a roofing contractor, growth is always your primary objective. More sales imply growth opportunities for current employees, and which roofer doesn't want that? While word-of-mouth recommendations are a great advertising tool for your company, you will do a lot more than depending on that if you need consistent growth. However, growing a successful roofing brand is more than having the right skills for the roofing projects at hand.
Here is a breakdown of what we are going to discuss in this post:
Offline marketing strategies to grow your roofing business
Proven Ways of making your roofing business stand out in the competitive roofing landscape.
Steps to Grow Your Roofing Business Through Internet marketing.
Without further due, let's get started!
8 Offline Strategies to Grow Your Roofing Company That Work
1. Make Roofing Business Cards Stand Out
Handing out your roofing company business cards is a very effective offline advertising tactic for various reasons. First, business cards are cheap to make. The other reason is that it offers a simple way to connect and stay in touch with property owners you encounter while networking.
As a roofer, you don't even have to hand out the business cards on your own. In fact, you can give your roofing business cards to your happy clients who will pass them out to their network. If you use tactics, it is highly recommended that you use tracked phone numbers on your cards to see how many leads or clients your cards are generating.
2. Ask for Referrals
One of the effective ways to get roofing leads is via word-of-mouth recommendations, and it's free! Your clients are the best marketers for your roofing company. Potential clients hearing about your roofing services or products firsthand from their network creates a strong connection and gives them higher chances of using your services.
After you complete a project, ask your clients to refer or review your roofing business. If you have a solid online presence for your brand through your roofing website, or directories like Yelp or BBB, request them to review your company.
Having positive reviews from past clients gives prospects a rough idea of the roofing service they will obtain and assists you in getting their trust. Gaining trust among property owners is an excellent step towards securing qualified roofing leads.
3. Partner with Other Roofing Contractors
It's always good to be surrounded by professionals in your roofing industry. Whether you require to be assisted in a project or have specific questions about your trade, having a network of other roofers is crucial to your roofing business growth.
Not only will networking with other roofers be crucial for you to gain knowledge, but it also gives you another chance of generating leads offline. Other roofers could offer a referral if they didn't take up a particular project.
4. Connect With Your Community
Participating in local community events is another excellent way to promote your roofing business locally and get homeowners to notice you. Investing in community sponsorship is a perfect way of marketing your company is a terrific idea, especially if you have funds.
Sponsor a local football or rugby team and get your roofing company's name on their uniforms or jerseys. Organize a fundraiser at your office and give branded merchandise to the participants.
Participating in local community events humanizes your roofing brand. Stop being a faceless entity by allowing people in your community to understand your company to create brand awareness and loyalty.
5. Send Direct Mail
There is no doubt that having an email marketing strategy is crucial for your roofing business. But that doesn't imply that sending direct mail is obsolete.
Many property owners still prefer physical, offline advertising offers. Sending direct snail mail feels more personal since homeowners understand that it takes some effort and time to send it.
Sending special offers and newsletters via direct mail presents another opportunity to give discounts and coupons to attract more prospects to see what it is all about.
6. Rent Some Ad Space on a Billboard
Another local roofing advertising technique is purchasing ad space on significant billboards. But for such ads to be effective, they have to look great and are situated in a high traffic region of your community, possibly somewhere near your roofing company office.
Billboard roofing ads are expensive, but the Return On Investment (ROI) can be enormous in new leads and exposure if implemented properly. Ensure that the most crucial details of your roofing company are prominently visible in the ad, including your physical address, roofing website, and contact information.
7. Create Company Branded Merchandise
Trust me; property owners love wearing roofing brand-related merchandise, especially if it's coming from a roofing contractor they love.
Can you turn down a branded mug or shirt that your favorite roofer is offering you? Giving out branded merchandise is an excellent way to get your brand name out and make property owners aware of your company.
Some customers will go out of their way to purchase your branded merchandise to show their solidarity and support. If you develop a unique or rather funny slogan, you will have a chance to make money and increase your brand awareness in the process.
8. Engage Local Media
As a roofing contractor, you can create a friendship with local radio and TV stations. Purchasing ad time in such stations is pocket-friendly nowadays. If your company relies heavily on your local community, obtaining airtime on such platforms is an excellent way of spreading the word about your roofing business.
Creating and maintaining good relationships with media stations can benefit your company outside of purchasing ad time from them. They can invite you to talk about specific issues related to your industry when something new pops. This can help make property owners and managers aware of your business and its offerings.

Ways of Making Your Roofing Company Stand Out
Standing out in the crowd has become increasingly crucial and is something that all roofers should leverage to scale their business. Watch your roofing company soar above the competition with these expert-approved tips:
Talk to customers: As a roofing contractor; you are always looking for ways of outranking your competition. One of the best ways of doing this is by reaching out to them and treating them special. Building personal and strong relationships with your clients is essential for the long-term success of your company. Investing in good roofing CRM software, you can stay in touch with your customers easily.
For example, it can help you track conversations to remember everything you discussed in your previous talks. Communicating regularly with customers enhances their experience and loyalty, thus giving your business a competitive edge in the market.
Provide a Warranty or Guarantee
Are you confident in your roofing service offerings to completely stand behind them? Including this type of assurance in your advertising message shows prospects and clients that you care about their property. But you need to stand behind your guarantee in case they experience any problem along the way.
Hire Long Term, Talented workers
Overall, property owners care most about quality results. With a talented roofing crew, you set the standards of excellence that other roofing contractors have to struggle to beat. No formal education is required to become a roofer, but you can look out for job seekers with trade school certifications or take an apprentice.
Market Your Roofing Company Aggressively
Aggressive marketing is one of the affordable and effective ways to get clients and give your business the much-needed competitive advantage. Good roofing CRM software can also assist you in forming advertising strategies by identifying which marketing efforts are generating leads.
Besides, it can automate emails; maintain customer records, segment clients, and create particular marketing messages. Marketing your roofing company through a roofing website and social media assist you in establishing an online presence. By building your roofing brand online, you set your business from the competition.
Deliver Exceptional Customer Service
Many roofing contractors claim their client service is what sets them apart from the competition. However, just saying that isn't enough. As a roofer, you should deliver extraordinary customer service that property owners can't get anywhere else.
Branding is an Essential Differentiating Factor
Invest some money and time into creating a roofing brand voice and strategy.
Roofers with a consistent tone, messaging, and imagery across different roofing marketing channels have a better chance of resonating with their target clients and increase your odds of standing out from the crowd.
Creating a unique document that unifies your business' value, mission, editorial voice, and proposition helps you to make team members and customers are on the same page. Regardless of how many people come and go to your roofing company, your brand guide/strategy will assist them in staying aligned to your point of difference.
Steps to Grow Your Roofing Business Through internet marketing.
Running a roofing company is hard work; usually, you have little to no time to implement cohesive roofing marketing strategies. Unfortunately, it's challenging to reach new prospects without solid marketing and level up your roofing business.
If you want property owners to keep knocking on your business doors, you should make internet marketing a cornerstone of your company plan.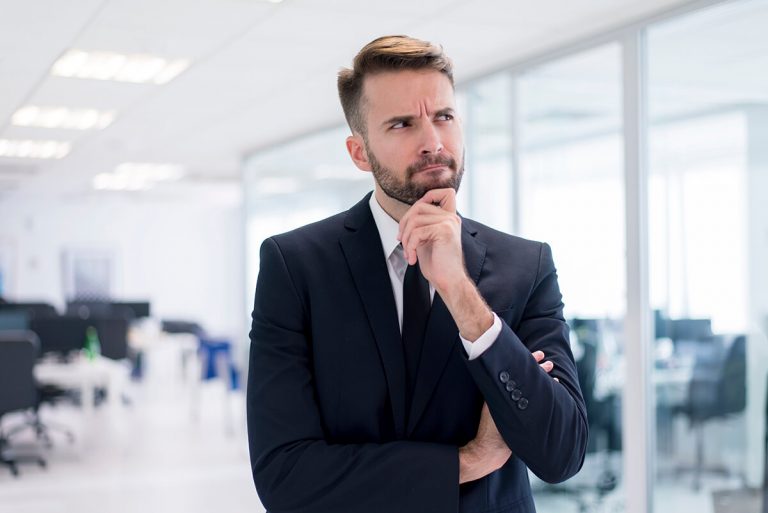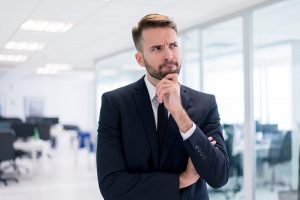 Why Internet Marketing?
The internet provides numerous chances for your roofing business to reach potential customers. It can take several years before property owners conduct research online when they require roofing services. According to Google, search queries related to roofing are among the fastest-growing search volume in the home improvement niche, with higher searches for terms like "roofer near me", "metal roofing," and "roofing contractors".
There is no denying that property owners find details about your roofing services online. As a roofer, you want to make your business easy to discover where prospects/ clients are searching to convert these online queries to business opportunities.
Internet marketing helps increase your company's visibility online and get in touch with homeowners when they require your services. Plus, digital marketing can generate new business and help your roofing company stand out from the crowd.
Do you want to generate more qualified roofing leads online? Follow these ideas and internet lead generation strategies to keep your calendar booked and scale your roofing business:
Build a Conversion-Focused Roofing Website
Any successful internet marketing strategy begins with a functional roofing website. This is because your roofing website is the central hub of your lead generation hub online. Even property owners who discover your roofing company through word-of-mouth recommendations will visit your roofing website to get an insight into your services.
In fact, your roofer website is the initial point of contact between a prospect and your business online. Thus, an effective website for roofing companies must be modern, professional and help visitors find information within a few seconds.
If you provide more than the conventional roofing services, ensure that you list such services to help prospects understand what to expect after hiring you.
For roofing contractors, you must build a conversion-oriented roofing website. The primary objective of your roofing website is to convert browsers into leads. Your roofing website design should display value, have easy-to-find contact details, and a compelling Call To Action that encourages property owners to take the desired action.
Your roofing website design should be well branded and clean. You might have only three employees, but your website should appear like that of a big roofing contractor. For example: (insert a picture of a website that the Blackstorm team has designed)
Remember, property owners nowadays use smartphones to look for information, therefore invest in a mobile-friendly roofing website design to help them find your site quickly online.
Dominate Roofing Local Search Results
Roofing is usually a local business, so roofers should advertise their company within a specific geographical area. Building up your roofing website for local searches with roofing SEO hacks helps target property owners who live in your community.
Your business must show roofer searches in your service area to drive relevant traffic to your roofing website. There are three ways you can dominate the local search results, including
The first method is through Pay-Per-Click advertising. Such auction ads are through Bing ads and Google Adwords. The major benefit here is that you show up in coveted prime positions, plus you can control your landing page and ad copy.
For instance, you may want to put an ad for roof replacement or repair after a major storm. Your ad copy and the landing page it goes on your roofing website should match the offer. You can even focus the ad on showing up only in the area you serve.
Next, you can use Google My Business profile to dominate local search results. It is a free business listing that you can claim and optimize by obtaining customer reviews.
Lastly, you have organic roofing website listings. These are free clicks obtained through optimizing your site for relevant industry keywords, gaining external and internal links, adding content on your roofing blog, and obtaining social media traffic.
Implement SEO Strategies in Your Business
SEO is a short form for Search Engine Optimization, which is a tactic that helps to increase your online visibility. While investing in PPC ads can be a surefire way to skyrocket your presence on the internet, we need to consider long-term, feasible techniques to ensure your company ranks on the first page for keywords related to your roofing business. Some roofers may not have the budget to use Google or Bing ads. And do you want to use dollars to attract new property owners to your business? I don't think so.
Roofing SEO is an excellent, organic method of driving traffic to your site and get in front of potential customers. Ensure your roofing website is using relevant keywords throughout your pages, URLs, alt-tags, and more. You can also improve your SEO by regularly adding fresh, unique content to your roofing website. Writing helpful, educational topics is a great way to build business trust and attract browsers who could convert into clients.
For instance, as a roofing contractor, you can create a post about what to do after realizing that your roof is leaking. This article could offer valuable tips to temporarily resolve the problem while looking for a local roofing contractor. And if a property owner is looking for "What to do when your roof begins leaking", you have a higher probability of your blog appearing and that browser finding your company.
Use Pay-Per-Click Ads to Reach Property Owners Searching for Roofing Contractors Online
If you search for paid search marketing strategies for roofers, Pay per Click ads is an excellent option. Roofing PPC ads appear on top of organic search results in the search engine result pages. It is one of the most effective ways of generating qualified leads for your roofing company.
PPC ads are more effective because it focuses on property owners that are already searching for your roofing services or products. However, like in roofing SEO, you need to conduct extensive keyword research to find the right keywords for your campaign.
The good news is that you only pay when a prospect clicks on your roofing ad.
Thus, this method gives you complete control of your roofing marketing campaign. PPC ads help you to create campaigns that actually work for your target audience and roofing business.
Use Walkthrough Video to Showcase your Roof Projects Portfolio
One great way of promoting your roofing company online is via a walkthrough video that describes your process of putting up a new roof from the start to the end.
It's eye-catching and informative. Plus, homeowners love to watch videos, and over 60% of them are likely to book jobs with your roofing company after watching branded roof installation or repair social media videos.
Great roofing video content is an efficient way to show your team in action and increase trust among your potential customers. It can increase brand recognition, obtain new leads and boost sales in the long term.
Make sure that property owners can see real, high-quality photos of your recently completed roofing projects to get an insight into the quality of your roofing services.
This implies that you:
Promote your roofing work/ projects on social media platforms such as Instagram and Facebook.
Upload photos of your recent roofing projects on Google and Yelp.
Update your roofing website with the most recent photos
If a prospect can't see what fantastic roofing services you offer, even if you are marketing to them in person techniques like postcards and flyers, how do you expect them to trust your roofing brand? Having a solid portfolio of your roofing projects helps build trust and credibility, increasing your odds of booking more jobs. If your budget allows, we highly recommend outsourcing a photographer to get professional, lovely photos.
Build a Strong Reputation
Long gone are the days when marketing your roofing company was about what you said about your business. But in the modern digital landscape, it is what clients tell each other about your roofing company.
Most roofers now recognize how important online reviews are to their efforts of generating qualified leads online. Many property owners will first look at online review sites like Facebook, Yelp, Google, base their decision on which roofing contractor to hire depending on comments or reviews from past customers.
The most effective way to manage your roofing company reputation is to understand that everything you do affects it. It begins and ends with how you treat your clients. Every time you surpass your client's expectations, that will translate to higher ratings or positive reviews. If you do a shoddy job, it will cost your business reputation later.
Closely monitor what prospects/clients say about your roofing company on major online directories. When things go south, and you get negative reviews (it happens to every roofing contractor), respond to the negative comments and work to solve the problem. By doing so, you can convert negative reviews into positive ones.
If you are in a situation where you don't have any reviews, ensure that you request a review on one of your platforms, such as Google My Business or Yelp. Plus, you can also use email follow-ups requesting previous customers to review your company.
When you get five ***** reviews, be sure to showcase them as testimonials on your roofing website. Since such reviews influence many prospects to book jobs with your roofing company.
Use Social Media to Bring New Clients
Social media platforms influence how property owners decide to hire roofing contractors nowadays. When leveraged correctly, social media advertising can have a huge impact on your roofing company. It can be a great tactic, especially when you concentrate on assisting clients and prospects.
Utilize Retargeting Ads to Grow your Roofing Business
Once you have your roofing website up and running, you reach out to prospects who didn't contact your business. This implies portraying them ads for your roofing business after they navigate away from your website.
This is one kind of roofing advertisement that deserves your attention. Such ads follow your prospects/clients whenever they are browsing the internet. It is a common form of advertising today, but unfortunately, most roofers don't notice it.
Retargeting ads are crucial for roofers, especially when going after property owners who want to hire a roofing contractor.
A roof (unless it gets destroyed) can last for decades. Some prospects/clients can take several months or years to hire roofing contractors. Retargeting automates the process of reaching out to swayed visitors and bringing leads back to your roofing website to close a deal.
Plan for the Long-term
As a roofer, you can't market a roofing business as an emergency.
Instead, an effective roofing marketing plan should be approached like a marathon.
The pace should be carefully planned, with the flexibility to accommodate built-in.
When you begin roofing marketing campaigns, ensure that you allocate enough budget to sustain the effort. Remember that you won't succeed in every marketing effort.
Know about your competition and create a strategy that will help you outrank them in the market. Avoid shortcuts in the pursuit of your roofing business goals.
Let Blackstorm Marketing Grow Your Roofing Business (Both Offline and Online)
If you are looking for a world-class roofer marketing agency that understands how to generate great results, Blackstorm Roofing Marketing fits your search requirements. Over the years, we have been providing superior roofing marketing services to lots of our customers, and every year, we improve our craft.
Our roofing marketers are Google certified and thus understand how to analyze and offer results that drive results for your roofing company. Plus, we have a team of dedicated website designers, copywriters, graphic designers, and experienced SEO professionals to manage your marketing campaigns.
Since we are a full-service roofing marketing agency, SEO is far from many things that we offer. We also provide the following digital marketing services, which work perfectly alongside our roofing SEO management services:
Roofing Website Development and Design: Our team of experienced web designers/developers will get your roofing website rank on top of SERPs but also get an easy-to-use, visually appealing site that incorporates best SEO practices. Our web development team will help your roofing business launch a user-friendly, responsive roofing website and more to help improve your bottom line.
PPC (PayPerClick) Advertising: With our PPC ad services, your roofing company can benefit from cost-effective paid search marketing to reach clients and prospects online.
Learn how our roofing PayPerClick services can help you improve your ROI.
Social Media Advertising:  Take advantage of social media platforms such as Facebook, Instagram, or LinkedIn to promote your roofing company online. Whether you want to market your roofing business with organic posts on LinkedIn or Facebook ads, our team can help to create and implement a solid advertising strategy for your company.
Content Marketing:  Enhance your search engine optimization plan with a comprehensive content marketing strategy. Let our professional writers/copywriters create original and compelling content that your prospects/clients will read, take action and even share with their network.
Besides, we also offer reputation management services, roofing logos, and business card design, making us the best roofing marketing agency in the US and beyond.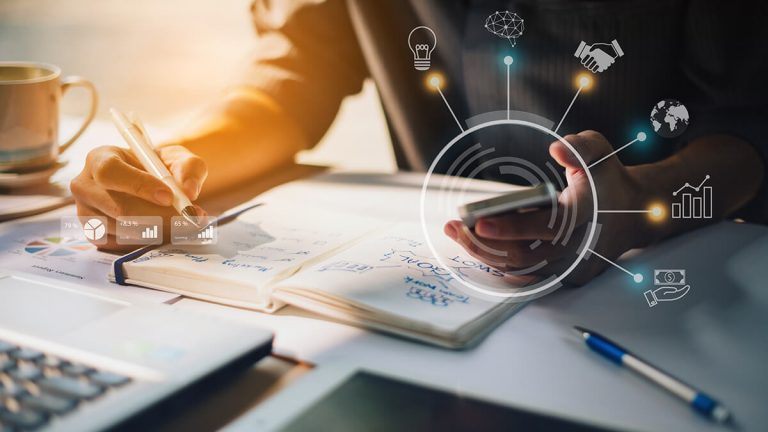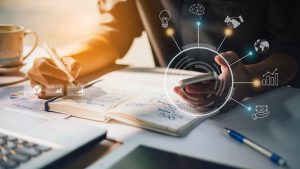 Here are some reasons why we are the best agency for your roofing marketing campaigns:
No Long Term Contracts
Most roofer marketing agencies will insist on lengthy contracts even before delivering any results, forcing you to depend on online reviews and word-of-mouth recommendations. Because we are confident of the results we can generate at Blackstorm Roofing Marketing and that you will be satisfied with our services, we don't offer long-term contracts. We provide no warranties; no strings attached deals since we know our marketing services will grow your roofing company without tying you down.
Customized Services
Cookie-cutter marketing strategies tend to fall short in the long run. At Blackstorm Roofing Marketing, we don't believe in the one-fit-all solution. We understand that all roofing businesses are not created equal; that's why we adapt our marketing plan according to your business goals, budget, and size.
Proven Record
All our team members are experts in their fields, from web design, reputation management, PPC to SEO. We enjoy a higher customer retention rate, courtesy of our ability to generate consistent results. We are confident in what we can deliver, plus we will not tie you down with persy contracts.
We Value Integrity 
At Blackstorm Roofing Marketing, we conduct our business with integrity, a sincere heart for our clients, and honesty. We won't lie just to close a deal.