Google My Business or "GMB" is a free tool that helps you manage how your roofing company appears on Google Search and Maps. If you are a roofing contractor and your business does not have a GMB listing, then property owners may as well assume that you don't exist. Getting your roofing Google My Business listing optimized and verified adequately is an important step for proving to business or homeowners that you exist.
 After all, when property owners want to hire a roofer for services, they conduct a quick local search online (say "roofing contractor nears me"), visit your business, or book a job the same day. So it's crucial the details about your business that appear when prospects/clients search Google are as complete, optimized, and accurate as possible. This post will explain why your local roofing business needs a GMB listing and tips on how to optimize your current listing to generate more leads for your company.
5 Reasons Every Roofer Must Have an Optimized Roofing Google My Business Listing
 One of the initial places that property owners looking for your services and products will go online is conducting a Google Search. According to Google, over 50% of all searches have a local intent, and business location is one of the significant items sought by local searchers. This shows how your roofing business stands to benefit by showing up in Google search. The fastest and easiest way to show up in local search is by having a Google My Business Listing.
Here are some benefits that you stand to enjoy by having an optimized roofing GMB profile:
1. A properly optimized Roofing Google My Business Profile Increases Your Visibility online.
One of the significant advantages of creating a roofing GMB listing is that it enhances your business's visibility over the internet. When you search for a roofing product or service on Google, the first three things that show up are Google Adwords adverts, followed by a map with local 3-pack; lastly, organic search results show up.
 The once inclusive 7-pack is now restricted to only three listings hence the name local 3-pack. Many roofers worldwide have been trying several SEO hacks to get in this unique category. Still, most of them don't seem to realize that by verifying and improving their Google My business listing, you can boost your chances of appearing in the list. Having your roofing website appear in the local-3 pack can help you tap into potential revenue since Google displays your business on Google Maps and puts it's before the organic search results.
2. Roofing GMB Helps You Share Information with Your Potential Customers
Your roofing Google My Business listing allows you to share crucial details about your business, including your working hours, contact information, and address. It helps you to share updates, offers, and the latest news. These posts appear on Google Maps and Search, allowing you to keep in touch with prospects/clients and keep them updated.
3. A Good Roofing GMB Ranking Will Help Your Business Earn Trust from Clients
One of the major hurdles that modern clients face is building enough trust to book a job with your roofing company. As a roofing contractor, your role is to help property owners make that jump as swiftly as possible. To achieve this, one of the simple things you can do is helping prospects/clients to understand that your company has an actual location.
 Due to the inherent confidence and trust most prospects place in Google, your roofing company benefits whenever it shows up in a local search, as potential customers will be more likely to trust your roofing brand.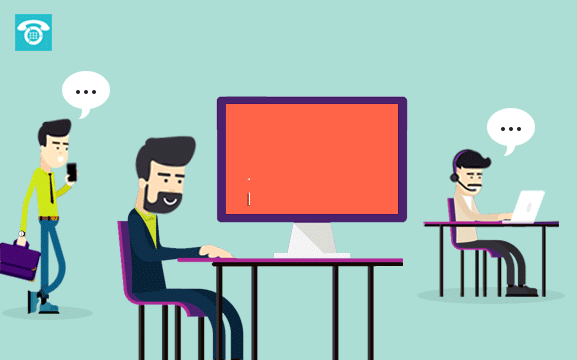 4. Roofing Google My Business Listing Increases Sales & Traffic
One major problem local roofing businesses face is maintaining relevant, high-quality traffic and steady qualified leads filtering through their doors. While there is no practical way of avoiding ups and downs throughout the year, having optimized roofing GMB can significantly improve your numbers across the board.
5. Stand out From Competition
Your roofing GMB profile displays the vital information prospects require to engage with your company. It also shows a brief description to assist prospects in identifying promptly if your company is what they are searching for. Your roofing Google My Business profile gives you a chance to stand out from other roofers online in a client's first scan through search results-don't pass that benefit!
How to Perfectly Claim, Verify and Optimize Your Roofing GMB to Rank Higher in Local Search Results
If you are just getting started with local roofing SEO, here's how you can set up your Roofing GMB properly and outrank other roofers in your neighborhood.
 Create /Claim Your Roofing Google My Business Listing
To dominate the local search results; your roofing business must show up in the local-3 pack of the Search Engine Result Pages. The first step in improving your roofing GMB profile is adding your business to Google maps if you have not already done so! Follow the steps below to create /claim Google My Business listing for your roofing company:
Login to a Gmail account that you want to be associated with your roofing business (or create an account if you don't have one already)

Visit google.com/business and choose "start now" in the right-hand corner

Enter your roofing company name

Enter your business address

If you visit client's locations, rather than having them come to you, tick the box " I deliver the goods and services to my customers."

Select your business category –try to come up with a name that suggests to Google the kind of prospects/clients that will be seeing your roofing GMB listing.

Add your roofing website or business phone number
Select a verification option. If you are not ready to verify your roofing business yet, click "try a different method" or "later."
Verify your Roofing Google My Business Listing
Google offers several ways to verify your roofing GMB profile but may not provide all the below options for verification. Here are some possibilities that Google can provide you with to verify your listing:
By postcard

By phone

Bulk verification

By email

Instant verification
Postcard Verification
This is the most common roofing GMB verification option. Google will send you a postcard (via snail mail) to your business address. This postcard will have a verification code attached to it to enter your listing to verify it. Here is how you verify your listing using a postcard:
If you have not signed in to your GMB listing, login now and select the business that you want to verify (if you have already logged in, you will be at the verification step)

Make sure that your roofing business address is correct. Optional: Add a contact person to who the postcard will be addressed.

Click "mail." The postcard should reach you within five days or less.

Once you have obtained your postcard, login to your Google My Business account. If your company has more than one location, choose the location you want to verify. If you have just one, click "verify now."

In the code field, enter the five-digit verification code attached to your postcard. Click "submit."
If your postcard never arrived or you lost it, you can request another one by login into your roofing GMB listing and clicking the "request another code" banner on the top of your screen.
A. Phone Verification
Not all roofing businesses will be given the option to verify by phone. However, if you are given this option, Google will text you a code. You will enter this code and click submits.
B. Email verification 
If Google gives you this option, ensure that your email is up to date, and Google will send you a verification code. Just click the verification button in that email to verify your listing.
C. Instant Verification
If you have verified your business via Google search console, you may be offered an option of instant verification.
Business Name
Now that you have verified your roofing GMB listing, it's time to finish fleshing out your profile. Once you have signed in on your Google My Business listing dashboard and your company is verified, take a look and add as much information as possible. Go to the "info section" tab on the left side and start editing your business information. You have already done this when you verified your GMB listing, but ensure that your business name is the same across the internet.
For roofing seo purposes, you want to ensure that your business name, address, and phone number are consistent across all other websites such as HomeAdvisor, directory sites, the local chamber of commerce, and BBB HomeAdvisor where your name is displayed.
Choose a Category That Best Fits Your Roofing Business
This is probably the most crucial part of improving your roofing GMB listing. If you fail to choose the right primary category, your business will never rank locally in Google maps for roofing keywords. It is that simple.
You need to select a category that best represents your roofing business. If your primary service is roofing, ensure your business category is "Roofing contractor." There is no other option for that.
If you do gutters, siding, windows, or any other subcontracting work, list such services in the additional categories section.
Hours, Website & Phone Number
It is crucial to place your roofing business hours, but it is advisable to update them whenever they change. Google provides the ability to customize hours for special events and holidays. Make sure to list accurate hours when you are open for business.
This can be overwhelming for clients if it says you operate 24/7 and you close at 6 PM. Make sure you get your operating hours right.
Your phone number should be your primary office line-because this is the number that prospects/clients will see across the web, so make sure that you get it right!
Add Photos to Your Roofing Google My Business Listing
Upload photos to your Google My Business Listing are crucial for increasing engagement and signals to Google that your business is active. First of all, ensure your cover photo, profile photos, and logo are filled in.
From there, you should try to upload as many photos as possible for the exterior/interior office, pictures of completed projects, or team members, and more.
Business Description
The business description section gives you a chance to tell prospects as well as Google what you offer. What are you good at? Why do clients prefer your services?
Sell your roofing company; don't be spammy in your description. Don't try to stuff keywords thinking that will help your rank higher in search engines.
Property owners who are researching your company will also look at the bottom of the knowledge panel; therefore, it is a great chance to let them know who you are.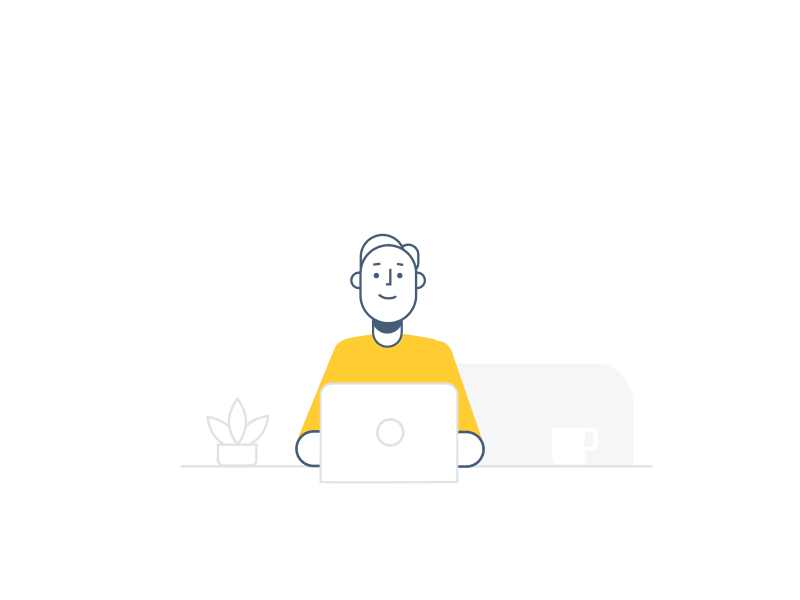 Google knows that reviews are the #1 influence on client buying, so this is a significant ranking factor in their algorithm. Although it may take some time to collect Google reviews from previous clients that you have worked for.
Not only do Google reviews allow clients to trust your business more, but Google will also portray "Gold stars" in search results for your business when prospects come across your website online.
Here are some tips to optimize your roofing Google My Business listing with reviews:
Start with loyal, long-time clients to keep the momentum going.

Make it simple for clients to leave a review.

Ask! Studies show that over 60% of clients will review your business when asked to. Do so via email, text, in-person conversations, and social media platforms.

Have a "reviews" page on your roofing website with a CTA to leave one

Respond to reviews (including negative ones). This feedback encourages other customers to leave a review, reveals lots of details about your roofing business to prospects, and enhances your local SEO.
Services/Menus
If you sell roofing services, like repair, replacement, or installation, and have a "menu" of services, the list of the new services in roofing GMB is a great new addition.
The services list helps you categorize and list all your services and their prices to help potential clients see what they provide. It is a new feature in roofing GMB but a crucial one.
You should be offered as many details as possible. Separate your services into subcategories and categories. For instance, "Roof Installation" could be a significant category. Subcategories could be the kind of roofs you install. Write a clear description of such roofs if possible.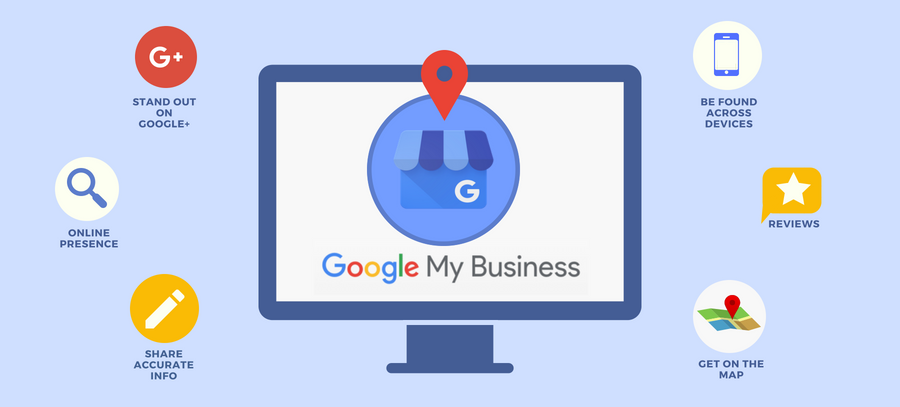 Include Roofing Map Optimization to Your GMB Listing
There is a close relationship between roofing higher map rankings and Google My Business listing; it becomes more crucial during the optimization process. Blackstorm Roofing Marketing offers Google optimization as a part of our internet marketing services, which covers every aspect of your online presence, from GMB profile to roofing map optimization.
Make Regular Posts to Your Roofing Google My Business Profile
Just like with your social media platforms, you can post to your roofing GMB profile about offers, announcements, products, or events. Posts are created in your listing Dashboard and appear on the updates section towards the end of your profile. Regular Google posts increase the number of actions taken by clients who find your profile. It will make consumers follow your roofing company and get notified of new updates and posts.
Get Most Out Of Your Roofing GMB Listing Today
Google is always looking for the level of engagement you have with your searchers with your roofing GMB listing. The more interaction, the higher your chances of ranking higher in Google Maps and organic search in general. This means that you need to keep on improving your roofing Google My Business profile.
Having an active roofing GMB listing will help local clients to find your business, and encouraging those clients to leave positive reviews will drive even more property owners into your establishment.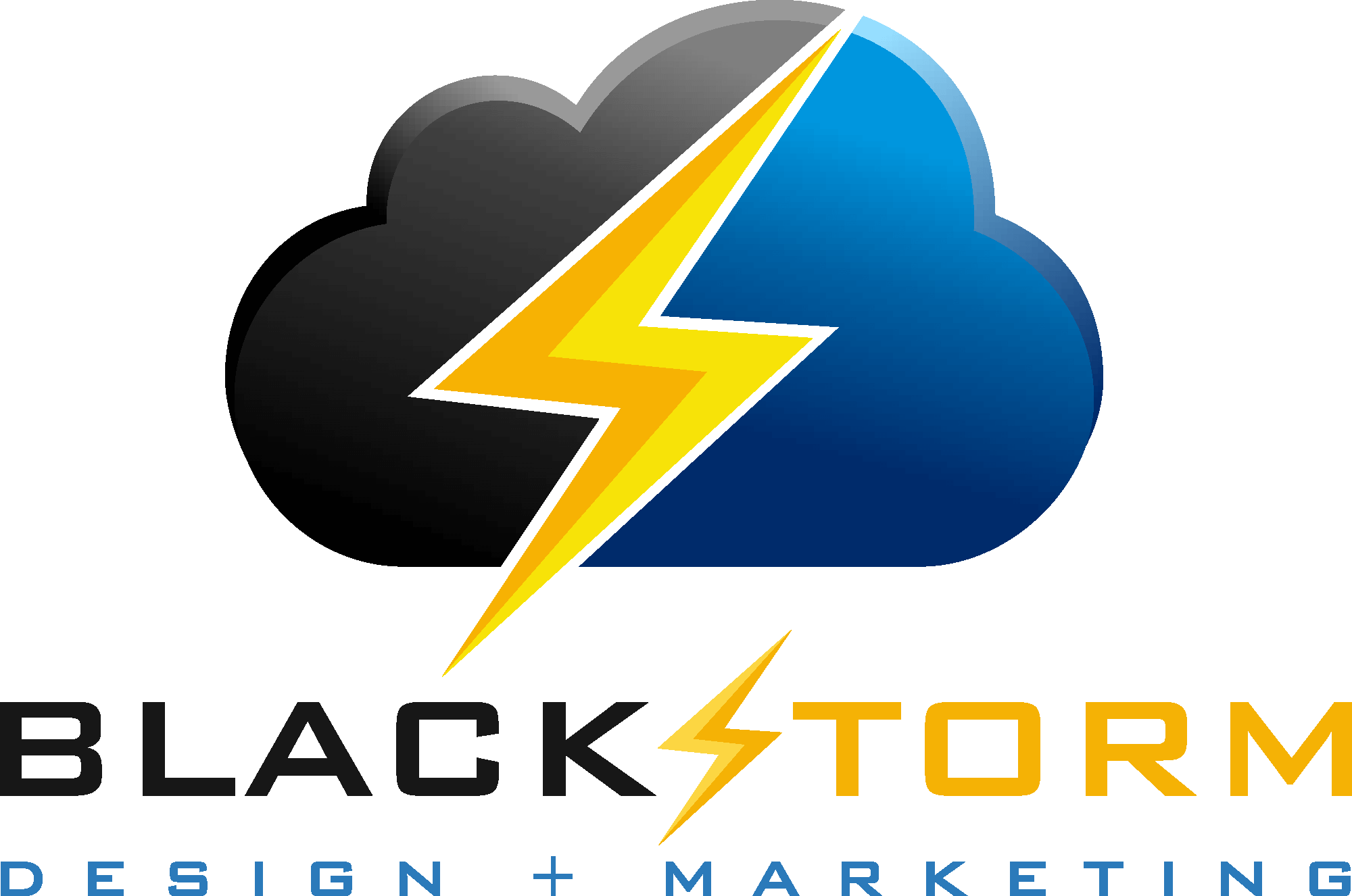 I hope this post has given you another reason to log in to your Google My Business listing and get super busy! If you have any other questions about improving your roofing GMB listing, schedule a free strategy session with our experts today.