Property owners regularly visit review sites like BBB and Yelp to evaluate and hire roofing contractors. Yet, they are surprised by several roofers who have no idea about what review sites say about them.
As a roofing contractor, getting new clients can be an uphill task. Customers may hire you for minor repairs here and there, but acquiring new customers is extremely crucial for expanding your business.
Since roofing is such substantial investment prospects don't want to deal with a roofing contractor who cannot deliver outstanding results. Looking for a reputable roofer can be an overwhelming task. And that's why many potential clients turn to Google for answers. That's why online reviews matter to the growth of your roofing business.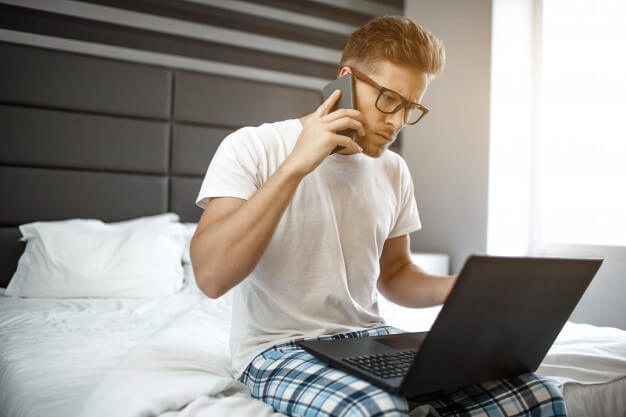 In an age dominated by social proof, word-of-mouth, and influencer marketing, even a slightly negative review can do your roofing business to loose leads.
Negative reviews based on real customer experiences are bad enough, but the sad reality is that bad reviews are not always on the upward trend. Unscrupulous roofing contractors are known for planting fake negative reviews on their competitors- we have seen them do that. And despite the concerted efforts made by review sites to regulate them, fake reviews always find their way on your roofing website.
Negative reviews can damage your roofing business. Review sites like Glassdoor and Yelp appear on top of Google's organic rankings for roofing business search queries. Such sites drive millions of organic visits per month, and if your first impression is a negative review, it can be hard to find new clients or generate leads. Fortunately, by evaluating the ranking of both the off-site and on-site content, you can be able to bring down negative reviews in Google.
Remember that reputation management is no longer an option, but an essential ingredient of growing your roofing business online. It is crucial to own up your roofing business reputation.
Fortunately, there are certain things that your roofing business can do towards achieving this goal.
Monitor roofing review sites for mentions of your roofing business (and that of your rivals-while at it you might unearth some weakness.)

 

If the review site allows, respond carefully and professionally to negative reviews. Make sure that other readers hear your side of the story.

 

Make it right. Besides responding to a negative review, do what is within your ability to fix the problem. Sometimes the reviewer will update the review sites with the new status you have earned.

 

If you clearly identify or suspect a review being fake. Take action.

 

Get positive reviews on major sites on the roofing industry. Most legit review w sites have a way of compensating clients when they leave a useful review.
Incidentally, one significant advantage of roofing SEO is that by monitoring the rankings of your on-site and off-site content, you can push the bad reviews to lower the ranks on Google. Marketing your roofing business is excellent at finding new clients/leads online. If you follow the tips provided in this post religiously, you can quickly get new customers since most of them will be searching for roofing services online.
Do you need help to defend your roofing business online? Feel free to schedule a free strategy session with our reputation management specialists-we are eager to know about your situation and to see how best we can help you grow your roofing business today.