Congratulations on winning the greatest battle of registering your roofing business and obtaining the necessary credentials.
But, you will only remain in business by keeping clients knocking at your company doors or generating consistent roofing leads. Wondering how? Don't fret.
In this article, experts at Blackstorm Roofing Marketing, a leading internet marketing agency for roofers, will walk you through practical roofing digital marketing agencies. Roofing marketing ideas drive repeat clients to your company, outrank your competitors in the market, and take it to new heights. Without further ado, let's dive in.
6 Reasons Why a Proven Roofing Marketing Strategy is Essential For Your Roofing Business
Let's face it. Roofing marketing can be a daunting process. From voice search, commercials to chatbots and print ads, countless activities are involved in marketing your roofing business. In fact, we often hear these stories from our customers, "we know that we should be marketing our business, but where do we get started?" Our response is always the same; we advise them to start by creating a vibrant roofing marketing strategy.
So, why should they create a marketing strategy for their roofing business? Marketing plan/strategy is crucial for your roofing company because:
Helps You Understand Your Ideal Clients
As a roofer, you can't become all things for all people. From a sales and marketing perspective, a specific group of people or businesses is most likely to become your long-term paying clients. When you identify such people, you can take their needs, wants, and fears and explain to them how your roofing services will suit their needs. Roofing marketing strategy defines your target market/client so that you understand clearly who requires your roofing services.
You know What Your Roofing Company is and Why it is Beneficial to Others
A considerable aspect of roofing marketing strategy helps you understand who benefits from your roofing services, how they benefit, and why they should believe in such benefits. 
Your roofing company stands out from other roofers in some way, and it uniquely helps the people it serves. 
Defining such unique value propositions helps your business to outrank other competitors in the market.
Convey Value Consistently
A roofing marketing strategy is essential since it defines how your roofing company conveys value to others. 
You can share your marketing strategy with anyone within or outside your business. This will give your business a consistent brand image in the roofing marketplace and the confidence that your roofing business will be represented accurately in the areas of marketing and sales.
4. Guides Your Marketing Activities & Budget
A marketing strategy defines how you promote your roofing company throughout the year, and your process informs your plan. It explains which advertising channels you will use ( social media, digital ads, direct mail, print ads). Your strategy clearly discusses what activities to do throughout the year and deadlines for achieving such tasks. Your roofing marketing plan ensures that the method you use to promote your roofing company aligns with your goals and helps you achieve an excellent Return On Investment (ROI).
You Know What Roofing Marketing Success Looks Like
"You can't manage what you don't measure," Peter Drucker. 
A roofing marketing plan will assist you in figuring out what success looks like. The objectives you set within your roofing marketing plan inform what metrics you use to measure the success of your advertising strategies. This way, you will know what strategies worked or ones that didn't produce desired results.
Exude Professionalism 
When you understand who you are and talk about your roofing business, you exude professionalism and confidence. Once you know your ideal customer and the benefits you will offer to that client, you can concentrate your efforts, time, and energy on reaching that client. 
Your roofing company will appear more professional since it has a proven roofing marketing plan in place.
Consequences/ Effects of Not Having a Roofing Marketing Strategy
But without a strategy in place, your roofing company experience lots of challenges and problems, including but not restricted to:
Losing out a business to the competition

Missing out on great opportunities to grow your roofing brand

A reactive approach to roofing marketing

Retaining and gaining few clients

Suboptimal execution due to poor planning
Top 6 Roofing Marketing Strategies To Try In 2022 & Beyond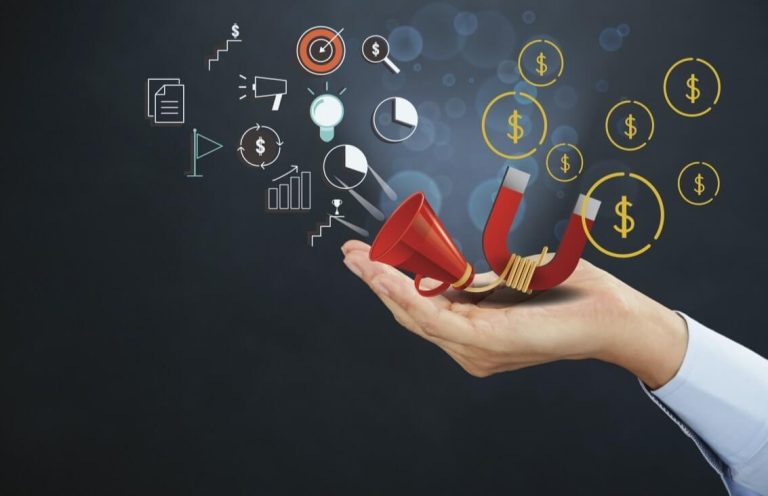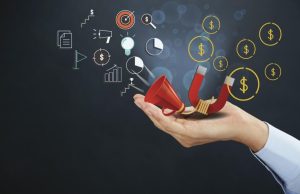 Start With Building Your Roofing Brand
 The brand refers to the personality of your roofing company. Once your new roofing company is up and running, the battle has just begun. Maybe you are operating on a shoestring budget and require starting with low-cost roofing marketing at first. Your roofing brand encompasses customer satisfaction, reputation, awareness, and credibility.
But how do you create a successful roofing brand? Begin by defining your ideal clients. As a roofer, you want to determine how your roofing services enhance their lives and which services matter to them most. Besides, you want to define their demographics like age, income, education levels, and work locations. The last stage in understanding your ideal client is identifying their purchasing strategy. Do they conduct research offline or online before contacting your roofing company? 
Are there specific seasons that influence their purchasing behavior?
Another step towards building a vibrant roofing brand is describing your Unique Selling Propositions (USPs). What difference does your brand bring to roofing services or service areas? It could be that you are unique in terms of response time, quality, price, and capacity to handle roofing services.
Consider designing a new roofing logo, print business cards, and launch a professional roofing website.
2. Create a Professional Roofing Website 
Research shows that over 80% of prospects first conduct research online before they contact your roofing company. That said, we cannot overemphasize the need to revamp your internet marketing strategy for your roofing services.
Set out on your roofing marketing journey by creating a unique and easy-to-navigate roofing website. It is a dynamic platform to display your roofing services, convey your USPs to prospects and interact with clients. A roofing website acts as your24/7 sales rep that markets your business when you are sleeping or enjoying a vacation on the beaches.
Here are some key features that a high converting roofing website should contain:
More than 80% of Americans use their phones to shop for products or services online. As such, optimizing your roofing website for mobile devices will help you tap into the vast marketing potential and rank high in search engines for relevant business keywords.
Use fixed header, breadcrumbs, working search button, and adequately defined categories to make your roofing website as user-friendly as possible.
Conveys the Right Information
Add some personalized touch to your roofing website by incorporating trust-building information like a list of your services, client testimonials, certifications, licenses, and insurance.
An active SSL certificate makes your roofing website secure your prospect's trust and be favored by search engines.
Read our detailed post on 13 Essentials of High-Quality Roofing Websites
3. Master SEO for Roofing Contractors
Simply having a roofing website won't cut it. You require an effective roofing SEO strategy to improve your online presence and produce free roofing leads online. It's like building a lead-generating machine! And the machines we make at Blackstorm Roofing Marketing will grow your roofing brand and take it to the next level.
Most prospects/clients enter a search term explaining what they are looking for over the internet, browse through the results, and click through roofer websites with information or services they require. More than 70% of these searchers will not go beyond the first page of the Google search results. However, your website will not feature in the first page by chance. That's where roofing SEO comes into play.
SEO is the process of optimizing your roofing website to boost its rankings for keywords related to your roofing business (roofing services in this case). By doing so, you reach prospects that require your services, drive consistent leads to your roofing company, and increase the client base for your roofing services.
Remember that SEO is a continuous process and takes time to achieve meaningful results. Among the key features of SEO for roofers include:
Discover keywords and phrases that potential clients type in Google or Bing when looking for your roofing services or products. These are keywords your roofing website will rank for and will significantly impact your visibility across the internet.
You need to optimize your website elements, including Meta descriptions, URL, images, and content. Optimize your website with search terms discovered in your research.
The quality and quantity of your backlinks have an essential role in boosting your organic ranking. Create valuable content to attract links for relevant industry blogs and sites. And establish relationships with other roofing industry bloggers and influencers essential to your link-building strategy.
Check our detailed post on the Ultimate Roofing SEO Plan for more tips on ranking higher in the search engine results.
Improve Your Local SEO Strategies
If you are like other roofers, you obtain many leads from homeowners in your community. Local SEO for roofers is your gateway to getting local clients 
You see other roofers dominate the first page rankings and think, how do I get to the coveted position in Google search results? There has been an increase in "near me" searches, and that trend will continue in the coming years. Surprisingly, many homeowners don't type the word "near me" to look for local roofing services since they expect Google to localize the search results.
Here are some tips for optimizing your roofing website for local searches:
Select location-specific roofing keywords e.g., Miami Roofers

Optimize your roofing Google My Business Profile

Make sure your Name, Address, and Phone number are consistent across the internet.

Choose the right secondary and primary business category.

List your business in major online directories like Yelp, BBB, Nextdoor, or Facebook.

 
4. Leverage PPC (Google Ads) for Roofing Contractors
Pay-Per-Click, also known as paid search marketing, is a tactic that matches your roofing ads with prospects/clients searching for your services. Hence, you pay for people to visit your roofing website rather than ranking higher through organic methods.
With PPC, you get a chance to rank the ads instantly after setting your campaign, unlike roofing SEO which takes time. You can choose the specific keywords you aim the ads to rank for. 
Above all, you have total control over your campaign budget. Remember the following surefire tips to help you make the most out of PPC ads for roofing contractors:
Define your target market/client

Create high-quality landing pages

Use negative keywords to remove irrelevant clicks

Include compelling Call to Action

Create valuable web content that resonates with your audience.

 
5. Use Social Media Advertising to Market Your Roofing Business
Social media advertising is essential to your roofing company since social media controls more than 70% of purchasing decisions. Social media platforms help you engage with your potential clients personally, showcase company culture, build a community and target specific people with focused ads.
As a roofer, you will want to have a Facebook page and sign up for Instagram, Twitter, and LinkedIn to connect with your audience on your social media pages. These platforms give you an insight into performance and engagement levels. Use the following tips to make the most out of social media advertising for roofing contractors:
Roofing industry news and updates

Client testimonials

Contests and giveaways

Company announcements

Before and after photos of completed roofing projects.
6. Manage Your Online Reputation 
Another crucial thing you can do as a roofer is to monitor and improve your online reputation. 
Check your Yelp, Google My Business listings, and other online directories regularly to see what people are saying about your business. Most directories will allow you to respond to client's questions and complaints 
Don't underestimate what people say about your business, be sure to respond to negative comments to address grievances and make them happy again. By responding promptly, you prove to others that you are ready to solve the problem for good.
Frequently Asked Questions About Roofing Marketing Strategies
What Are The Most Crucial Features of Roofing Marketing? 
 Get started with the basics. Ensure that your roofing brand and name are attractive; get your company vehicles wrapped and social media accounts running. Then create a professional roofing website, ensuring you have good content on main pages and local online directories. You have a roofing company with an excellent reputation and improving your social referrals before going to advanced techniques like PPC, video marketing, and SEO.
How Can You Promote Your Roofing Business? 
Generally, there are two methods you can use to spread the word about your business, namely, online and offline. 
Offline strategies used to market your roofing company include canvassing, direct mail, and billboards, while online techniques include SEO, PPC, social media advertisement, retargeting reputation management, and roofing website design.
How Can I Get a Consistent Stream of Qualified Roofing Leads? 
Partner with a professional roofing marketing agency like Blackstorm Roofing Marketing to do PPC ads or search engine optimization and give your roofing website a facelift to get more customers/leads. Elements of our strategy include:
Not restricting keyword research.
Earning quality links systematically.

Updating your technical SEO to convert your roofing website into a lead generation magnet.
Get Help With Roofing Marketing Today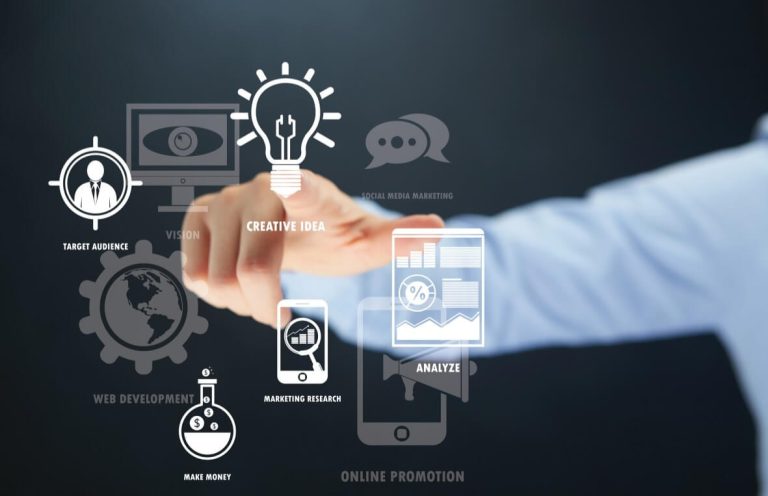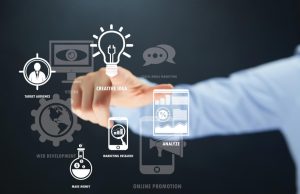 At Blackstorm Roofing Marketing, we know that attempting to implement the following strategies discussed above on your own can be an uphill task. We can unload the roofing marketing burden from your shoulders, so we free up your time to focus on what matters most to your business.
Our internet marketing services for roofing contractors go beyond driving traffic to your website, convert prospects into paying clients and boost your bottom line. 
Schedule a free strategy session online with our growth coaches to learn how they can help your roofing company grow today.