Every roofing company needs a great logo, particularly in the modern digital world, where logos plays a significant role in your internet marketing strategy. However, getting a quality logo starts with hiring the right graphic design agency, and this step is crucial if you want to create an authentic logo that will convey the right message to your clients. You may have great ideas for your logo, but its execution should also be handed over to a professional logo design agency. 
A roofing company logo design goes beyond an image. It is the first thing that prospects notice about your roofing designer. Hiring a professional logo design agency like Blackstorm Roofing Marketing is one of the best decisions you will ever make for your business, so roofers should not take this decision lightly.
That said, getting a stellar roofing company logo design depends on whether you want to hire a graphic design agency, a freelance designer, or if you want to create a logo on your own. 
Roofing Logo Design Agency: If you want a logo that will differentiate your business from your competitors, it is advisable to hire a reputable design agency like Blackstorm Roofing Marketing. Although it will be a costly option, the results will be remarkable in the long run.
Freelance Designers:  This is the least expensive option, but the sad truth is that you will depend on the freelancer from design, concept development, and managing the entire design process.
Creating a logo on your own:  Alternatively, you can use free or paid online logo software to design a roofing company logo.
Before you hire a logo design agency to create a perfect logo for your roofing business, consider these critical factors:
Check Out Their Portfolio
When you start researching whether a logo design agency fits your project or not, you should first look at their portfolio. If they have not included their portfolio on their website, request them to send it to you. Any roofing logo designer that has been in business for a considerable period will have a portfolio to portray and will be glad to let you look at it.
Checking a roofing logo designer's profile before partnering with them is like looking at your employee's resume. It reveals more about your candidate. There is no glossing over the details found in a portfolio. Assuming that they have done the work, you can look at a few samples they have done in the past to decide whether or not to hire.
Look for creativity and quality to confirm whether their portfolio matches the style you are searching for. Most times, logo designers work within a particular style, and you need to make sure that that style is what your roofing business needs. Taking a glance at their portfolio is one of the best ways of answering such questions.

Clarify Your Expectations and Deliverables When Hiring a Roofing Company Logo Designer
In the long run, the roofing contractor will play an essential role as the logo designer. After all, you are the one who understands your business better than anyone else, and you know the kind of logo your business needs.
The deliverables and expectations you set for your logo designer are incredibly essential. Don't give your logo designer an entirely blank canvas and expect to get a unique logo to set your business ahead of the competition.
Instead, you should give as many instructions and details as possible to help your designer create a classic logo for your roofing business. If possible, leave your expectations and deliverables open-ended, but at the same time giving the designer a quality blueprint they can follow. 
Personality Counts When Hiring a Roofing Company Logo Designer 
There is more to a professional logo designer than on-paper skills and experience. A great logo designer needs to be someone who is easy to work with, agreeable, and passionate. Preferably, they should have topnotch interpersonal skills and make the process of getting a logo smooth from start to end.
Try to get a feel of your logo designer's personality from the previous chats you had with them. If that is not satisfactory, you may try to schedule a video conference or phone call. Whichever way you approach it, make sure that you are partnering with a design agency that is easy and pleasant to work with. After all, such personal qualities can make a significant difference in how your logo design project turns out.
Explain Your Roofing Brand and your Target Clients
It is incredibly crucial to explain your brand and target clients to your design agency in the same breath as offering instructions on what you want your logo design to be.
Talented graphic designers from Blackstorm Roofing Marketing have the requisite expertise, particularly concerning roofing logos and their use. They understand what colors will work with specific goals, the kinds of designs used to inspire the target audience, and design standards for the roofing industry. The more a logo design agency knows about your roofing company, your customers, and goals, the more they will use it when designing your logo.
Experience Matters When Hiring a Roofing Company Logo Designer 
Experience is a crucial asset to look for in any roofing website logo designer, and you probably don't want your business logo to be the first-ever designer's paying project.
When hiring a roofing company logo designer, look for a diverse experience. While most logo designers will have similar skill sets, those who have worked with roofing marketing agencies like Blackstorm Roofing Marketing are usually efficient. They have developed skills around the roofing industry, and they understand the budgetary constraints. If you find a logo designer with both histories, then you will have the best that each can provide.
When considering working with a roofing design agency, don't be afraid to ask for references. Contact the agency's previous customers. Ask questions about how creative the agency was and how they reacted to criticism. Find out whether the logo designer stays within the budget and completes the project on time.
Efficiency
If you have a time-sensitive logo design project, hiring a designer who will work efficiently and diligently is necessary. An efficient designer can shift priorities when required to beat deadlines, even when dealing with revision requests or working with several clients. However, you need to be very clear about your expectations.
A roofing logo design agency that promises to deliver all logos within a particular timeframe has a large team of creative designers. Be wary of logo designers who make unrealistic promises concerning the speed in which they can finish your order. A great logo encapsulates your roofing company message, and generally, it will continue to be the image associated with your business for many years to come.
Ability to Scale
When you are launching your new roofing business, you can easily overlook the fact that your logo is the only image associated with your business. How will your logo appear on your business cards, website, or other marketing materials?
Good logo design requires just more than the artistic ability of the designers. Our talented designers can match art with several other disciplines like web design and typography. As your roofing business expands, you are likely going to need just more than a logo. Hire a logo designer like Blackstorrm Roofing Marketing because they can scale to meet your future design needs.
Get a Feel of their Creativity
As a roofer, it may be hard sometimes to recognize creativity. Nevertheless, creativity is a trait that is vital to successful roofing website logo designers.
Think about what differentiates your logo from others in the market. It needs to be meaningful and simple enough to convey the right brand message and unique enough to be easily recognized. Designing a logo that possesses such qualities takes more than talent or experience. It requires immense creativity.
So how can you know that you have partnered with a creative roofing design agency? As we discussed earlier, you can quickly tell their creativity by merely looking at their portfolio.
After you have given out instructions, you might have to ask the design agency if they have any ideas about how they will design your logo and listen carefully to their response. If they can develop a creative, unique vision and adequately sell it to you, the chances are that they will come up with a creative design that will set your business apart from the competition.

Ability to Communicate
If you are not a logo designer yourself, it may be an uphill task to describe the features you are looking for in a logo. Suppose, for instance, you have a roofing business that serves aging property owners only. You want a new logo design that targets the young property owners in your neighborhood. Without understanding the necessary graphic design terms, how would you explain such a logo redesign?
A great logo designer can describe his or her design options in particular terms that you can understand, even if you don't aspire to become a graphic designer yourself. Terms like "impact" and "bleeding edge" might sound great, but they are vague. On the flip side, a statement like the one quoted below shows the ability to communicate with non-designers.
"We selected this typeface for your new logo design because the old typeface was similar to the one used by companies Y and Z. Since those roofers peaked in the '80s and '90s, young property owners might associate your brand with their parents and may not opt to book jobs with you themselves"
Clear Contract Terms
As a roofer, you need to understand the terms of the contract clearly before signing them. A contract for an artistic project like website design and logo design might include unfamiliar words, like the kill fee.
Suppose you love what you see in your designer's portfolio, your first conversations are fruitful, and the fee is within your specified budget. However, the final product does not meet your expectations after several revisions. You don't want the logo, but the designer might have put several hours of work. The kill fee is a contract term that makes sure that the designer receives some fee, even if the customer will not approve of the project. Some agencies might promise you satisfaction and charge you nothing if you terminate the contract.
It is essential to understand the logo designer's fee structure and know that it will work within your budget. A designer who works on a flat rate, for instance, has limited time to devote to individual projects before they become unprofitable. If you are paying a flat rate for a logo design, you may not be allowed to request unlimited revisions.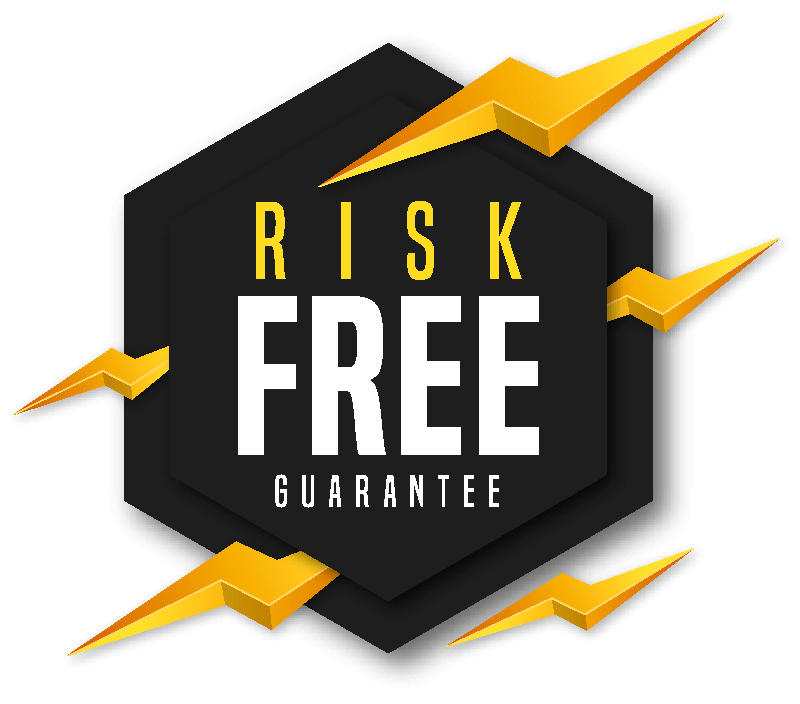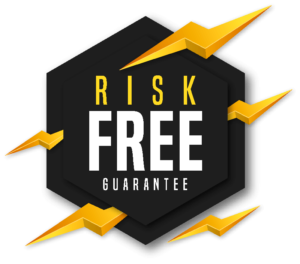 Get Unforgettable Roofing Company Logo Design from BlackStorm Roofing Marketing Today 
A dynamic working relationship with your logo design agency can yield excellent results and offer a platform to grow your roofing business. Over the last decade, our team has created thousands of logos for different roofers around the world. For a competitive flat fee, you will have a team of designers, each creating a unique representation of your roofing company logo.
Choose your favorite Roofing Company Logo, and own it forever!
With the incredible design talent at our disposal, we are confident that we can deliver a unique roofing company logo within the shortest time possible. Most of our logo design packages include unlimited revisions, just if we don't get it right for the first time. The other good news is that our contract does not include a kill fee. We guarantee that you will be satisfied with our work. Our experienced graphic designers will prove to be an indispensable resource that will help take your roofing business to the next level. If you are still searching for a perfect roofing logo design agency, please schedule a free strategy session with our growth experts to get started today.
We can't wait to partner with you!