Are you frustrated because of buying roofing leads without seeing any noticeable results on your bottom line? 
Are you wasting your advertising dollars on a roofing marketing company that does not produce the desired ROI? 
This post will offer a step-by-step guide to create a proven digital marketing plan/strategy that will transform your business into a non-stop lead generating powerhouse if that sounds familiar. 
How many times have you come across a killer roofing marketing strategy and asked yourself,
"Wow, I wish I would have tried that in my company."
 (Glossier, am staring at you)
The sad reality is, when you are marketing your company alone, it can be daunting to tell whether your roofing marketing plan is as powerful and comprehensive as it could be.
To help ease the uncertainty, we have created this post to show you how to create effective roofing marketing strategies that leave no stone unturned.
Without further ado, let's look at the strategies our experts implement to help your roofing business get more leads, book jobs, and make more money.
Get an Optimized Conversion Website
Optimizing your roofing website to get more leads is a no-brainer. However, it is not as easy as touching your "click here" button on your roofing website's homepage and watching the leads streaming in like a flood.
Instead, designers and marketers need to take a more tactical approach. This article will discuss effective tips that work to optimize your website to become a non-stop lead generating machine.
Without further ado, let's unpack the five simple ways to optimize your roofing website for conversions.
Your potential clients are searching for information that is relevant and unbiased. If you can engage your leads through your content, turning them into paying clients will be a breeze.
Engagement refers to the close connection between your roofing business and its clients. And it's what drives referrals, viral growth via social media, and improved online reputation for your business, so it's not a small thing!
Quality content is the key to increasing engagement. Whether through email newsletters, witty social media posts or unmissable roofing blogs, the way you write your content has a huge impact on whether your leads will convert into paying clients.
Do you know the first thing that your prospects do when they wake up in the morning? They check their mobile phones ever before they hug their kids or do a morning run. Since you don't want to lose potential clients accessing your landing page on other devices than your desktop, that's why you should partner with our web designers to make your roofing website perform optimally on mobile devices.
Moreover, Google rewards mobile-friendly websites with higher search rankings. So, having a responsive and mobile-friendly roofing website design is crucial for search engine optimization and increasing your conversion rates.
Site speed has a direct impact on your conversion rates, particularly for mobile pages. The reason why site speed affects conversions is simple; Google rewards fast websites with higher organic rankings. A roofing website that loads short will lead to a pleasant user experience, while slow ones will give users a poor experience. If you want to skyrocket conversions in your business, make sure your site loads in less than three seconds.
If you don't want to lose potential customers to the competition, make sure that your website looks professional. Here are some issues that may make your site appear unprofessional; low-quality content, bad design, and low mobile experience. If you need help building a professional conversion-focused roofing website for your business, talk to our experienced designers today.
A Call to Action button is a form or link put within your website or blog content to attract prospects' attention, turning them into leads. Well-designed CTAs should be strategically placed in your content in an eye-catching location where there is no flow disruption. It should be visually appealing and visible from a distance but not distracting users from other page elements.
As a client of Blackstorm Roofing Marketing you will get a roofing website that is custom-built for conversions;
A responsive and mobile-optimized website that performs optimally on all devices

Easy to tap CTA buttons for cell phone users

An updated roofing blog with freshly published content

Multi-step CTA's that convince prospects to request additional information
Your roofing brand will look amazing, and prospects will want to book jobs with your company.
We have proven this over and over in our testing. And we will set up a conversion-optimized roofing website for your business in less than three weeks.
Optimize Website for Search Engines
Modern property owners are tech-savvy and will do some research first online before contacting your roofing company. They turn to search engines like Google, Yahoo, or Bing to discover roofing contractors near them. If they don't find your website via Google search, they will book jobs with your competitors.
 Website optimization is the process of using advanced roofing marketing strategies, tools, and experiments to ensure that your site shows up in the Search Engine Result Pages (SERP) when potential clients look for your services or products online. Knowing to optimize your roofing website for SEO is key to your business success. 
 Here are the three steps you can take to optimize your roofing website for search engines:
If you want to achieve higher organic rankings and make your business more visible, you must consistently publish quality content. It is the kind of content on your site that will keep glued there or clicking off to your competition.
Here are some key advantages of publishing rich-value content on your roofing website;
Quality content generates High Click-Through- Rate (CTR), which Google considers crucial when raking roofing websites.

Quality content produces Backlinks: Getting valuable backlinks from high authority sites shows Google that your website is trustworthy and rewards it with high organic rankings.

Valuable content helps you to include keywords: keywords help your company to compete with other roofers in the neighborhood.

Quality Content Improves User Experience: SEO involves several roofing marketing strategies like utilizing keywords, generating backlinks, and writing quality posts.
Consistent blogging will help to optimize your roofing website for search engines. This means that you write roofing blogs that utilize keywords, optimized images, internal links, and effective headlines to make your site visible to search engine crawlers. If you want to optimize your website for search engines, make your blogs easy to read and informative to attract leads that may be looking for answers to their roofing problems online.
Gain Authority over Other Mentions (aka backlinks)
Backlinks are a crucial factor in helping your site rank high in search engines. When authority sites in the roofing industry link to yours, Google interprets that as a sign of your site's credibility. As you develop an excellent backlink profile, your webpage rankings will hit the roof.
Getting quality backlinks takes effort and time, but the results are worth it. Consider contacting your niche influencers and other blogs to get backlinks. Share your posts with them and point them to a page where you have written helpful tips.
Optimize for Local Map Listings
Your prospects use Apple or Google Maps to identify nearby local roofing companies. However, these maps are not just for visibility only, but also for positioning your brand ahead of the competition. The ultimate goal of using Google maps for marketing is not for ranking higher on searches, but to attain high placement in local business listings on the relevant search engine result pages.
Today, we will share seven super simple tips on how to optimize your local map listings. 
So whether you own a local small roofing company or a large one with various locations, you will love the incredible roofing marketing strategies and level up your local roofing company.
Fill out 100% of Required Information
By filling out all the required information in your map listings, you stand a chance to appear in local searches and engage with your prospects. You should fill out the information about your business name, address, and phone number. Always remember that the simpler you make it for potential clients to contact your business directly from your map profile, the higher chance your business has to make more money.
But why fill out all the information in your map listing? Here are the top reasons:
It makes your roofing company appear more credible online

Get found in the local roofing Google search results

Convince prospects to book jobs with your company

Persuade previous customers to return

Makes your roofing marketing strategies more effective.
Google or Apple maps are inherently visual platforms that go over and above the maps themselves. Roofing company listings that have photos are more appealing than those without, which sets your company apart, but posting pictures can help optimize your map listing. Images are incredible tools for marketing your company, so be sure to leverage that in your roofing marketing strategy.
Prospects are always comparing your business with other roofing contractors in the area, and getting more online reviews is one way of setting your brand apart. Reviews on Google maps may be the only catalyst your business needs to grow and outrank the competition. 
 Since Google hosts most of the reviews over the internet, such reviews can mean the real difference to your ROI. Google maps make it easier for prospects to find your roofing company. Moreover, it draws attention to bring in new leads too. You need to know how to leverage the power of online reviews.
Besides soliciting client reviews, you need to respond to them whether they are positive or negative promptly. This will help your business to win customer's trust, resulting in booking more jobs.
 If you want to rank high in your business map listing, it is essential to categorize your business correctly. For your primary category, choose the one that best represents the services you offer. By listing your services, you will be ranking for keywords that are related to your roofing company.
Another roofing marketing strategy to help you rank higher on Google Maps is to embed a map on your website, which most of your competitors do on their contact us page. This is just another trick of telling Google that your roofing business is situated where your listing describes. Use the same physical address as you have included in your map listing.
Google or Apple maps rank roofing companies it can trust and checking the consistency of your Name, Address, and Phone number across the web is one way of determining your trustworthiness. For instance, let's say you have a company called "North Shore Roofing Company". Make sure you use the exact name in your Google My Business profile without altering it like N. Shore Roofing Company. Besides, ensure you use identical words in your online properties like websites, directories like Yelp or Better Business Bureau, amongst others.
In simple terms, a citation is a mention of your business info on another website. A right citation should include your address, phone number, and other details about your roofing company. Sources help to portray your company's credibility and authenticity in a specific country, state, or city. 
By getting more citations, you will be showing search engines that your business is credible and thus deserve a higher ranking on Google or Apple Maps.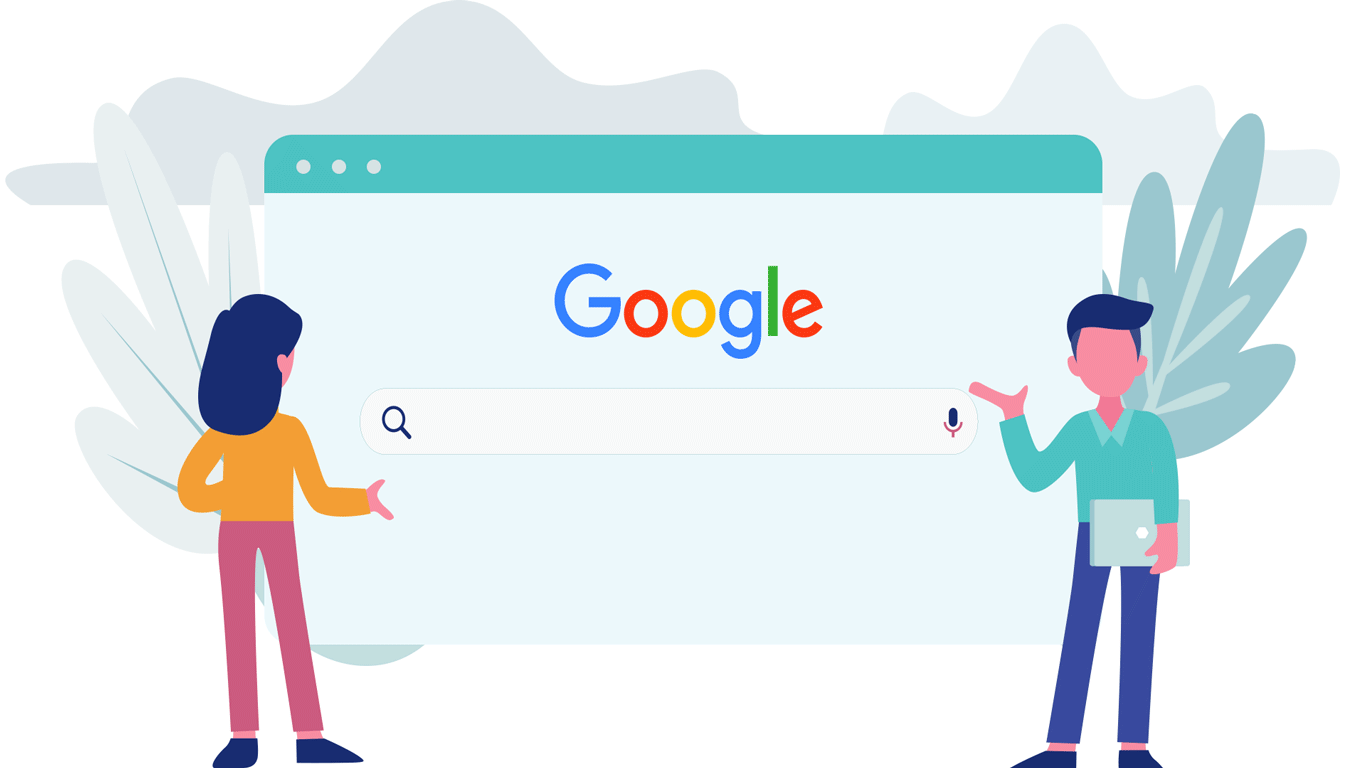 Start a Search Ad Campaign 
Search advertising (also known as paid search marketing) is an effective way of growing your roofing company in an increasingly competitive landscape. With lots of roofing companies eyeing the top spot on the search engine results, search ad campaigns provide a better way of promoting and growing your company online.
Search advertising is a practice where your roofing company uses paid advertisements to appear on Search Engine Result Pages. Here, you will bid on keywords that prospects may use when looking for your services or products online. These ads, generally known as Pay-Per-Click, come in several formats.
Here's how you can set up a search ad campaign for your roofing company;
Build a Relevant Landing Page
One of the primary components of starting a search ad campaign is to have a high-quality landing page associated with your ad. Your landing page presents an opportunity to convince a roofing lead to convert, buy your services or products, download a resource or fill out a form. You require high-quality landing pages to improve conversion rates and lower conversion costs.
The essential quality of a useful landing page is relevance; just as your ad should be relevant to the keyword, your page should be relevant to your search ad. Your landing page should address the user's search query directly for it to improve your conversion rates. Thus, it would help if you put in time and effort to optimize your landing pages.
 

Focus on 20% of Keywords that will Bring 80% of the Results
If you want to improve your search ad campaign conversion rate, you need to have the right roofing marketing strategy. Knowing how to target the right keywords for your search ad campaign will help you reach more interested property owners with relevant offers and content, spend less money, and waste less time. Thus, it would help if you focused on fewer keywords that have huge buyer intent and will bring more revenue to your roofing business.
As you create your roofing keyword list, don't forget to add negative keywords. These are search terms that you don't your ad to show up for and are crucial in any search ad campaign since they help control cost and keep your ad relevant to your prospects/clients.
At BlackStorm Roofing Marketing, we want your roofing brand to be visible prospects look from. It's how our proven roofing strategies work.
When it comes to internet marketing, you want your roofing brand to attract a prospect's attention. We will have you listed on Bing's and Google Pay-Per-Click advertising platforms, in Instagram & Facebook platforms, popular blogs, and website, all over the internet.
Our PPC services for roofing contractors will make prospects notice your brand, and helps them to submit an estimate directly to your company.
Start a Retargeting Campaign
Retargeting ads remind your website visitors of your roofing products or services after they leave your site without taking any action. Even if your roofing website is conversion-optimized, the sad reality is that only 20% of browsers will contact your business.
This implies that 80% of browsers you are spending your advertising dollars on sending to your website will not contact you. Retargeting ads are powerful conversion and branding optimization tool, but it works optimally if it is a part of your broader roofing marketing strategy.
After visiting your roofing website, prospects will be browsing social media or other websites, and see your ad. It is an effective way of bringing bounced traffic back and establishing a vibrant online presence.
We achieve this by putting Google retargeting tags and Facebook pixels on all your roofing landing pages and webpages. We can help retarget those prospects that did not convert with follow-up ads on Facebook, Bing, Google, Instagram, or influential blogs. Interested in getting started with retargeting ads,  contact our experts now.
Start a Review Campaign
 They say that numbers never lie. The truth is, over 90% of prospects read online reviews before visiting your roofing website. And more than 80% of your roofing leads trust reviews, just like they do with personal recommendations.
Here are the top reasons why online reviews are super important for your roofing brand;
They act as social proof that drives conversions

Make your roofing brand more visible

Online reviews do your business to look trustworthy

Helps prospects/ clients to make a purchasing decision

Increases conversations about your roofing brand

Online reviews have a significant impact on sales.
 Now that we have discussed the importance of reviews, how do you get more online reviews?
Soliciting for online reviews should be part of your roofing marketing strategy. It would help if you had your employees ask for reviews immediately after they complete any roofing project. If they are hesitant to request such reviews, you can motivate them by offering bonuses to employees who get more reviews.
 

About a Week or Two After Payment
Once your crew has completed a roofing project, and the client is satisfied, you can attach a call to action on the invoice asking them to leave a review on what they liked most or displeased them during the roofing contract.
 

Set it on Autopilot in your CRM
 Good CRM software helps your business to keep in touch with clients and forge long-term relationships. You can set your CRM software on "autopilot mode' such that it requests reviews every time a client interacts with your roofing brand.
Reputation matters to roofing contractors online more than ever. Even though some clients will give you reviews without being requested, you often have to coax them.
When property owners search for roofing contractors online, they want to see a company that has trusted and verified reviews on websites like Facebook, Yelp, and Google, amongst others.
At Blackstorm Roofing Marketing, we will offer you the software tools to help your roofing company get more 5-star reviews than your competitors within no time.
Start an Email Marketing Campaign
Email marketing is the process of targeting your prospects/clients via email. It improves your revenue and conversion rates and thus should be included in your roofing marketing strategy. Today, the key to launching a successful email marketing campaign lies in establishing trust with contacts and building long term relationships with them.
Is email marketing important to your roofing business? Here are some reasons why many roofers still swear by it.
Lead nurturing is the process of creating vibrant relationships between your roofing brand and clients. Lead nurturing email campaigns educate prospects about your roofing products or services, thus raising your brand awareness. Such campaigns are personalized, automated, and used to take a prospect on a journey that impacts purchasing behavior. 
Here are some of the reasons why you need to nurture your roofing leads;
Stay on top of the past client's mind

.
A lead nurture email reminds your previous clients about your services or products, and this may make them book more jobs with your company over time.
Convince Prospects That You Are the Right Company to do Business With
Your business can use lead nurture emails to showcase its unique selling proposition to its prospects/ clients, explain what makes your company a preferable choice over your competitors through an email.
Start a Social Media Advertising Campaign
Social media advertising can help your business to generate roofing leads through platforms like Facebook, Instagram, and YouTube.
Social media is an integral part of your roofing marketing strategy.
Having a social media strategy for your roofing marketing plan is crucial.
With over one billion users worldwide, Instagram and Facebook are growing at an insane speed. It would help if you reached out to those roofing leads. 
Here are some reasons why social media advertising is essential for your roofing business;
Facebook or Instagram Ads helps your business to get more leads to drop in your lead nurture campaign.

They generate a conversation around your roofing brand, which educates prospects and convince them to convert.
Social Media Marketing Campaigns
If you think that your roofing business doesn't need a Facebook page, think again!
Social media is growing at an insane pace, and your business stands to lose if it does take advantage of it. It has changed how customers interact with your company and vice versa.
Here are  the four benefits your business will enjoy by incorporating social media marketing campaigns in your roofing marketing strategy:
 

Show that the Lights are on
Social media marketing allows prospects/clients to know that your roofing company is open for business. If your roofing has an excellent presence on social media platforms, then prospects will be able to interact with it on the go while surfing the web.
When clients go researching for roofing companies, you need to look current, legit, and real
 Social media marketing can help share your roofing brand's mission or a story in a professional and timely manner. This will have a significant impact on your brand's image. Our social media marketing services will make your roofing brand look current, real, and legit.
In the modern business climate, where customers look for roofing services or products online, you need to monitor what they say about your business over the internet. 
Social media marketing helps your business to get positive reviews while responding to negative ones.
Your customers expect your business to respond to their issues or challenges in a professional and timely manner. Social media marketing helps your business to engage with prospects more effectively.
 Ready to start marketing your roofing business on social media? We are prepared to assist! Blackstorm Roofing Marketing social media specialists will help in all aspects of your social media marketing, from setting up an account, designing the ad, posting, tracking, and much more.
Get a free social media analysis of your current roofing marketing strategy or schedule a free strategy session today. 
Take Your Business to Greater Heights With Our Proven Roofing Marketing Strategies.
Do you want long-term growth in your business and become the most respected roofer in your city or state?
If you begin marketing your company without a roofing marketing plan or expert by your side, you are likely to be disappointed by the results over time.
The roofing marketing strategies from Blackstorm Marketing can help you out.
Whether you are a commercial or residential roofing contractor, our process will give you the roadmap towards the desired results and 5x in sales you need in 2021 and beyond.
If you want to scale your roofing company to a new level, schedule a free strategy session with our experts today!