Traditional marketing vs. inbound marketing: which works best? This is a heated debate in the roofing marketing landscape. One method is disruptive and invasive, while the latter concentrates on getting qualified roofing leads through sharing valuable content. Fortunately, this post will demystify these two marketing methods and assist you in deciding the best option for your roofing company.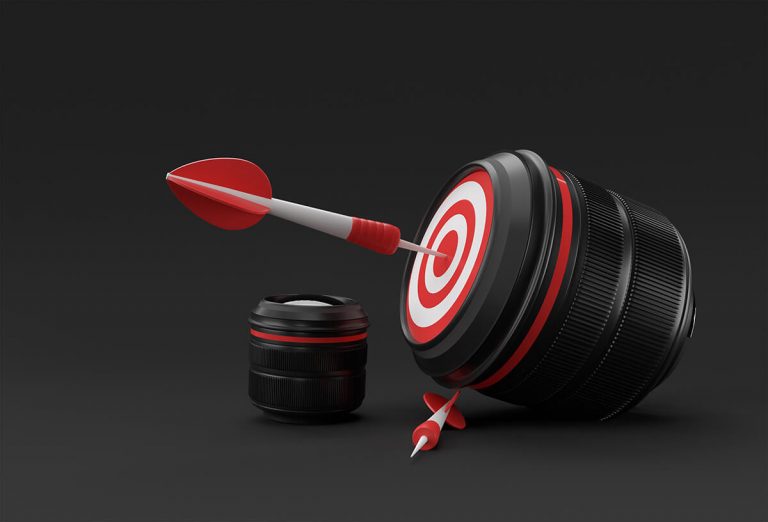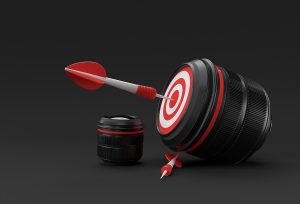 What is Outbound Roofing Marketing? 
Outbound marketing, also known as conventional or push marketing, uses techniques to get your brand message across to a large audience in a bid to close a sale. Radio/TV advertising, cold calling, canvassing, direct mail, billboards, and other tactics aim to attract a large audience (most of whom may not be looking for your roofing services). It is a one-way communication that generally concentrates on roofing services or products and reasons why property owners should book jobs with your roofing company.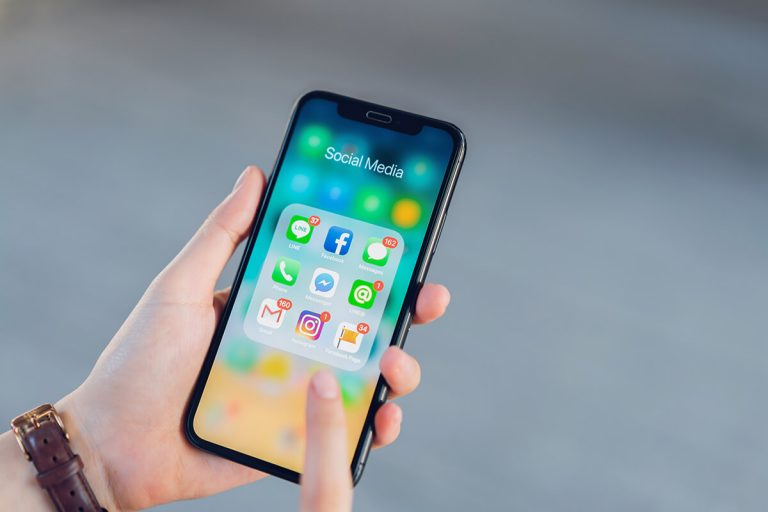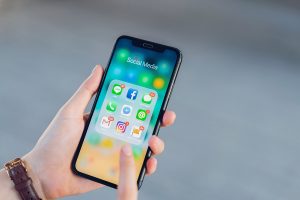 What is Inbound Marketing?  
Inbound roofing marketing, also referred to as pull marketing, is a strategy that uses content creation, either through your social media platforms, blog, or other online platforms, that pushes your clients towards your roofing company naturally. For instance, you create a blog on the advantage of asphalt shingles. You can share the post on Facebook, Linked In, Google+, and Twitter.
You can also share it with your past clients and employees. Those property owners may, in turn, share your post with their network. Now, when a potential client looks for "metal roofing," they come across your post. Then visit your roofing website and contact you for a quote.
Differences between Outbound Marketing and Inbound Marketing
With internet marketing, potential clients take some time to get your marketing collateral and possibly engage with your company before deciding to contact your roofing company.
With outbound marketing, roofing contractors enjoy a faster Return on Investment since they start the conversation.
Lead's Awareness of the Business
Inbound roofing leads are familiar with your business when they are ready to contact you. They understand how your roofing services can assist them and are prepared to schedule jobs with your company.
On the flip side, outbound roofing leads have little or no knowledge about your business, industry, and services, meaning that they are miles away from converting. Therefore, you should focus on educating them from the first time they contact your business.
Internet marketing is inexpensive, and any roofing company can implement the tactics, no matter the size of your budget. In fact, generating roofing leads using digital marketing tactics costs 60% less than traditional roofing marketing.
Conventional marketing is costly since you will be required to buy radio, TV, billboard space for your ads or distribute and prepare materials.
Quantifiable vs. Immeasurable 
Everything can be measured with the digital /inbound marketing process, from how CTA (Call To Action) buttons color, shape, or size affect conversions to ROI of different tactics.
Complex algorithms assist you in knowing the effectiveness of various advertising strategies, leaving little or no room for guesswork.
The success of outbound roofing marketing is challenging to quantify. You can ask how prospects found your roofing business, but the responses don't share the whole story. Guesswork or assumptions are inherent with this roofing marketing model, resulting in poor performance.
Complicated Messaging vs. Educational Messaging
With outbound roofing marketing, brand messaging is typically complicated. You have limited time to convey your brand's messaging, especially a few seconds in TV/radio advertisements. As such, exuberant moving graphics and bright colors are synonymous with outbound ads, increasing the chances of prospects turning out.
However, with internet marketing, your brand messaging should be engaging, helpful, and valuable.
You concentrate on responding to your prospect's questions. Here you don't force the message to your options/ clients.
Permission-based vs. Interruption-based
With internet marketing, you first reach out via platforms where your target clients have allowed you to interact with them and respond to their questions. They decide when and in what manner they want to engage with your roofing business.
In outbound roofing marketing, you select a medium with a vast following and keep disrupting them with ads expecting that it will appeal to a small percentage of the audience. Here, you decide which medium and when to reach your potential clients.
Major Problems with Outbound Roofing Marketing
Acquired Roofing Leads can be Costly
It takes to get one roofing lead more when using outbound marketing than when it is gained via inbound roofing marketing. According to HubSpot, when you get a qualified lead via inbound marketing, it costs 60% cheaper when the same is acquired through outbound marketing.
Prospects/Clients Aren't Easily Attracted
Property owners are becoming savvier; they want to discover information independently without being distracted by ads. In fact, more than 90% (according to wordstream.com) of internet clicks are generated with inbound marketing, while less than 10% are generated through outbound marketing. Property owners prefer to learn things for themselves rather than having ads forced on them.
Outbound Ads Are Always Avoided
One of the drawbacks of conventional marketing is that property owners/managers pay less attention to radio, TV, or Billboards in general.
They are avoiding ads daily, whether by blocking cold calls or avoiding roofer websites with too many ads.
Outbound Marketing is Expensive
Generally speaking, traditional marketing is more expensive than internet marketing. To conduct an effective push marketing campaign, you must invest in your advertising material and incur the cost of distributing it. Even after doing all these, there is no guarantee that your target market will respond in the way you want them to do.
Difficult to Get Response 
Traditional marketing typically contains a one-way communication system that focuses advertising material on your prospective buyers, but there are no real chances to interact with your target audience. When running an outbound marketing campaign, if you want to understand how people respond to your adverts, you have to perform surveys and organize focus groups, which cost money and take a lot of time.
Inbound vs. Outbound Marketing: Which one wins?
Ultimately, the proper marketing method for your roofing company will work and generates more results. The ultimate choice on whether to use inbound and outbound advertising will depend on your roofing company's needs and goals. If traditional marketing methodology works for your business, don't eliminate it from your marketing strategy.
Always try new things while using the outbound tactics that work. Know that audiences change too. What worked last year may not do so this year. Property owners get tired of seeing similar ads repeatedly; thus, you need to be innovative to stay ahead in the roofing marketplace. Therefore, you will want to combine inbound processes with some outbound processes to increase roofing lead generation and improve conversions.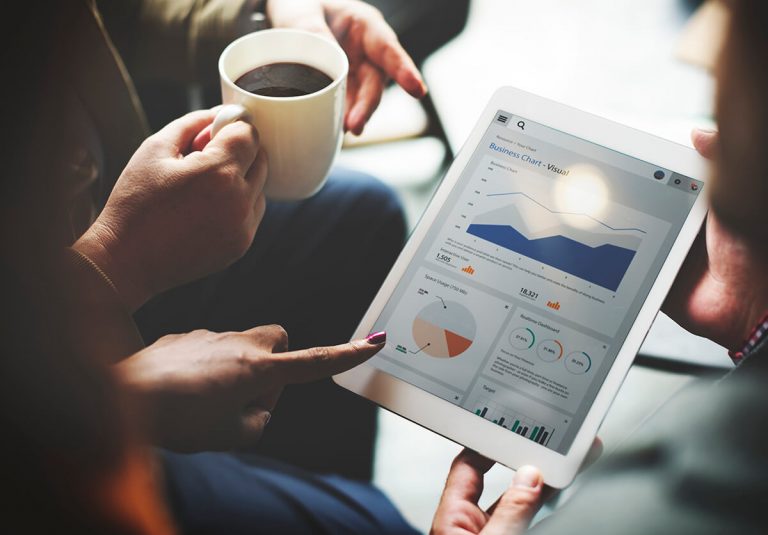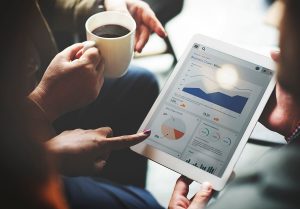 Ignite Your Growth with Internet Marketing for Roofers in 2021 & Beyond
Before the advent of the Internet, roofing contractors relied on conventional marketing tactics to generate qualified leads. Such tactics included TV ads, billboard ads, cold calling, and radio ads. In 2021, these pushy marketing strategies aren't effective.
They have been replaced with digital marketing tactics like Pay Per Click advertising, reputation management, and search engine optimization. When a property owner finds your roofing business via Google search, they generally feel like they have achieved a milestone towards solving their needs.
Internet marketing is about promoting your roofing services using web-based technologies, the internet, and other digital platforms or media. You can put your business in the right places so that prospects/clients discover you online.
Whereas you want to ignite your roofing business growth, you may lack the experience, time, or resources to take advantage of the full potential inbound marketing has for your business. As a reputable roofing marketing agency, Blackstorm Roofing Marketing can offload the advertising burdens off your shoulders. Our experts can generate results with inbound marketing and free up your energy and time to concentrate on other activities in your life and business.
At Blackstorm, our focus is to boost your presence on the Internet and generate hot leads for your roofing business. Besides, we also implement conversion optimization tactics to nurture your roofing leads until they become loyal and paying clients.
Schedule a free strategy now if you want to create a winning design for your roofing company. Else, read on to learn more about our internet marketing services for roofers below.
Our Online Marketing Services for Roofing Companies
Hiring an internet marketing agency for your roofing company is one of the best ways of speeding up your business growth. It helps skyrocket your revenues and save a lot of money and time. The roofing marketing expert performs an in-depth assessment and provides solutions to drive prospects/clients to your roofing website.
Blackstorm is a renowned name in-home service marketing to offer result-oriented internet marketing services for roofing contractors, electricians, plumbers, and HVAC professionals. Read on to learn how our online marketing services can help your roofing business grow and boost its presence on the internet.
Roofing Website Design & Development
0ver 90% of your business first impressions are related to your roofing website design. Your roofing website is typically the first point of contact between your business and potential clients. It acts as your 24/7 salesperson that can provide browsers the required details at any time.
But placing your list of services and contact details on your website is not sufficient to attract desired clients and convert the site traffic into actual revenue. You require a conversion-focused website design that motivates property owners to take desired actions.
By working with Blackstorm's web developers, web designers, and SEO professionals, you stand out from the crowd and obtain the competitive advantage of booking more jobs for your roofing business. We understand that your prospects/customers expect your roofing website to be seamlessly navigable, load in less than three seconds, and provide the information they require in a simple manner. As such, you obtain a well-designed, ADA-compliant roofing website with interactive, relatable, and exciting content that guides your prospects through the steps you want them to take.
Besides, we secure your roofing website with an SSL certificate, so your browsers can feel confident in sharing and filling out the online form submissions. Schedule a free strategy session online or call us at 1(865)205882 to get a roofing website design that matches your business needs and preferences.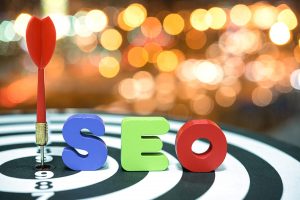 Search Engine Optimization 
There are thousands of monthly organic searches for keywords such as licensed roofers near me, roofing company near me, local roof replacement experts, and other search terms related to roofer services in the US.
If your roofing website doesn't rank on the first page of Google or Bing for such keywords, you will lose massive traffic and leads. This is because more than 50% of organic traffic comes from organic search. Besides, over 70% of searchers don't go beyond the first page of Google search results. The benefit of search engine optimization is shown here.
Blackstorm's SEO professionals can help you identify long-tail roofing keywords that will drive relevant traffic to your roofing website and create valuable content around those terms to improve your ranking on the search engines.
We also optimize your Meta descriptions, URLs, and headers with essential keywords, so search engines like Google or Bing rank and understand your website accordingly. Contact us here for roofing SEO strategies to help you stand out from the crowd and attract the client you want.
Online Reputation Management
Most property owners have heard about fly-by-night roofing contractors who overpromise but end up doing a shoddy job. Still, scheduling an appointment with a specific roofing business is a massive decision for any customer.
Because of such reasons, clients require assurance that they will get the best roofing services in town. That's why they visit online directories like Google My Business reviews, BBB, Yelp, Angie's List to distinguish the bad and the good. In addition, more than 94% of customers trust online reviews, just like personal recommendations from friends or family.
Positive online reviews increase credibility and trust for your roofing company but also improve your SEO results. For instance, your roofing business can prominently feature in the coveted top 3 positions in the local map pack.
Contact us for online reputation management services for roofers that assist you in tapping into the goldmine of existing and current clients.
Social Media Advertising
Many roofing contractors are harnessing the potential of social media platforms like Facebook, Google+ or LinkedIn. There is a massive value to using social media platforms to market your roofing services.
Social media provides an additional channel to boost your online presence, helping you put your business in front of your target audience.
There are various social media ideas you can use to fuel engagements and conversations in your social network. Post before and after photos of completed projects to convince prospects to hire you for roofing services. Team member photos show the faces behind your exceptional roofing services.
If you wish to build trust, credibility, and company-client solid relationships with social media advertising for roofing contractors? Reach out to us here.
Pay-Per-Click Advertising
PPC is a controllable marketing channel where you only pay for clicks on the roofing ads and not for impressions or placement. PPC ads always appear on top of organic search results.
In Pay per Click, you get started with creating high-intent keywords for your marketing campaigns. Next, you bid for ad placements, setting the amount of money you want to spend for every click on your roofing ad. Our PPC professionals are experienced in building campaigns using compelling advertisement copies.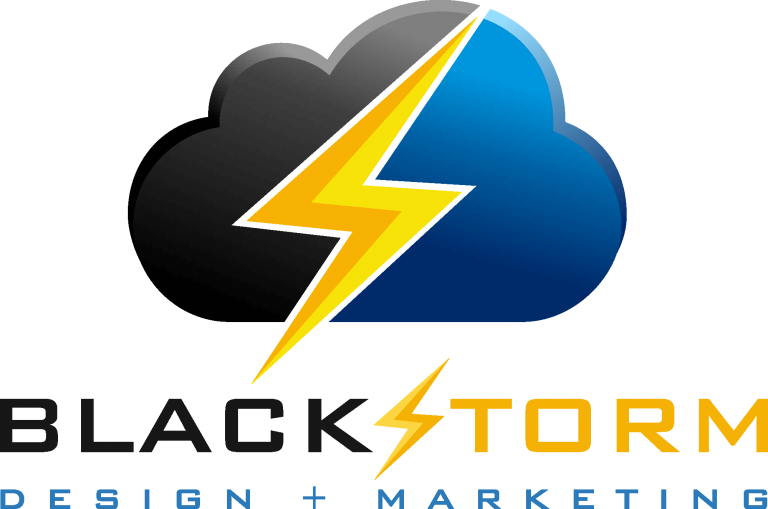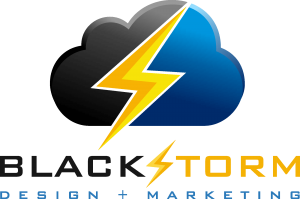 Grow your roofing company with Blackstorm Roofing Marketing; our experts will help you drive relevant traffic to reach your target market and get more clients for your roofing company. Schedule a free strategy session online to speak to one of our Growth Coaches today.