Every roofing contractor knows that a logo is an essential part of building and establishing a thriving business. They are typically the first thing that prospects notice about your company, and if done correctly, they can linger in their mind for a while. 
What about incorporating the logo in your roofing website design?
A unique logo is an essential part of a great roofing website design since it creates a lasting impact on your potential clients. Prospects are more likely to hire your business if you have a professionally designed logo.
Here are ten tips that show how a unique roofing logo design attracts prospects, sustains, and builds your roofing brand online: 
Your Logo Design Promotes a Professional Image Online
A professionally designed logo promotes a sense of reliability and trustworthiness amongst your potential clients. Visit most roofing websites, and you will note that they have a logo at the top left-hand corner. Customers have come to expect it, and finding the logo where they expected it gives your business a sense of credibility. A good logo also makes your business memorable. 
Adding a unique logo to your roofing website design can portray your roofing brand's professional approach in providing information or conducting business. The roofing website design and logo are marketing collaterals that convey a message of quality and assurance. Together, they can convince your prospects that your business will offer top-notch services or products. 
Adding a Logo Design to Your Roofing Website Distinguishes You from the Competition. 
A logo creates consistency in your roofing brand online. It will help your prospects to recognize your business whenever you are on the Internet. When you have a unique roofing logo design, your logo establishes your business as an authority in the industry and quickly grabs your potential client's attention. This is a great marketing tool that will helps your business to stay ahead of the curve online.
Your roofing website is a direct reflection of your business purpose. Since your logo is an integral part of your branding strategy, you should always strive to match your roofing website design and logo in thematic shapes or colors. Simply put, people should see that there is a direct visual connection between your roofing web pages and the logo design. This visual connection builds professionalism, authority, and sets you ahead of the competition. 
A Roofing Website Logo Builds Your Brand
Let's face it. A logo is crucial for establishing a brand identity. However, branding revolves around the whole company, not just what is portrayed visually. Using a logo throughout your roofing website, social media profiles, and your staff uniforms promotes your brand consistency, thus giving your business the much-needed competitive advantage.
Logo design on Your Roofing Website Increases Brand Recognition.
As a roofer, you might have worked hard to provide services or products that you are proud to swear by. 
However, no matter how unique your products or services are, there will always be other roofers competing for similar jobs. The right roofing logo design can help set your business ahead of other brands within the industry. It makes sure that potential clients end up with services or products they want from your business and not the lesser version of your rivals' offering in the market.
Simply put, a unique roofing logo design serves to eliminate client confusion. But there is another advantage of incorporating a logo in your roofing website design. A well-designed roofing website logo generally increases your brand recognition. This means that your clients will instantly connect your roofing brand and your services or products. This is because your brand's main symbol, the logo, is incorporated in your roofing website. 
After all, more than 80% of Americans prefer to hire roofing contractors online. What does that mean? 
If you don't brand your roofing business online, you are at risk of losing 80% of your clients. Can you afford to lose that every year? 
The good news is that at Blackstorm Roofing Marketing, we have a team of experienced graphic designers. They can incorporate a logo on your roofing website and increase your brand recognition. 
A Unique Roofing Website logo Increases Your Consistency across Your Online Presence. 
The importance of a website logo goes beyond help your business improve its brand recognition online. It also helps your current clients and target audience identify your roofing business whenever they are on the Internet. (Your roofing website is not the only place your business exists on the web, right?) 
Examine your current social media pages. 
Do you have different profile photos on your Facebook, Instagram, and Twitter pages? If so, your prospects will have a hard time trying to determine whether those accounts belong to your business or from a competitor who bears the same name as your company. But if your profile photo is consistently your roofing company logo, customers will know that it is your roofing business.
The same rule applies to directory websites like Google My Business or Yelp. While adding a logo to your roofing website is crucial in improving your brand recognition, your website is not the only place to use your logo. After all, you did not struggle to design a unique roofing logo to limit it to one place. Therefore, use it across various online platforms and increase consistency across your online presence.
A Roofing Website Logo Makes Your Brand Memorable
Your roofing logo guides your horse (potential clients) to the water (your business). Logos help improve your roofing brand identity; since they are the symbols that clients use to recognize your business online. Ideally, you will want prospects to immediately connect your logo with what your roofing business does, and mainly how it makes them feel. Since a good logo is an aesthetically pleasing element, it triggers positive memories about your brand that your roofing company's name alone might not. 
If we are honest, some of your prospects will forget the name of your roofing business (Don't panic. It's human nature). Still, they will associate your logo design with memories of your roofing brand. 
Your Roofing Website Logo Fosters Brand Royalty 
Do you know that clients crave consistency? 
As your roofing brand grows, your logo design will become prominent to a broader segment of customers, and this familiarity builds a perception that you are accessible and trustworthy.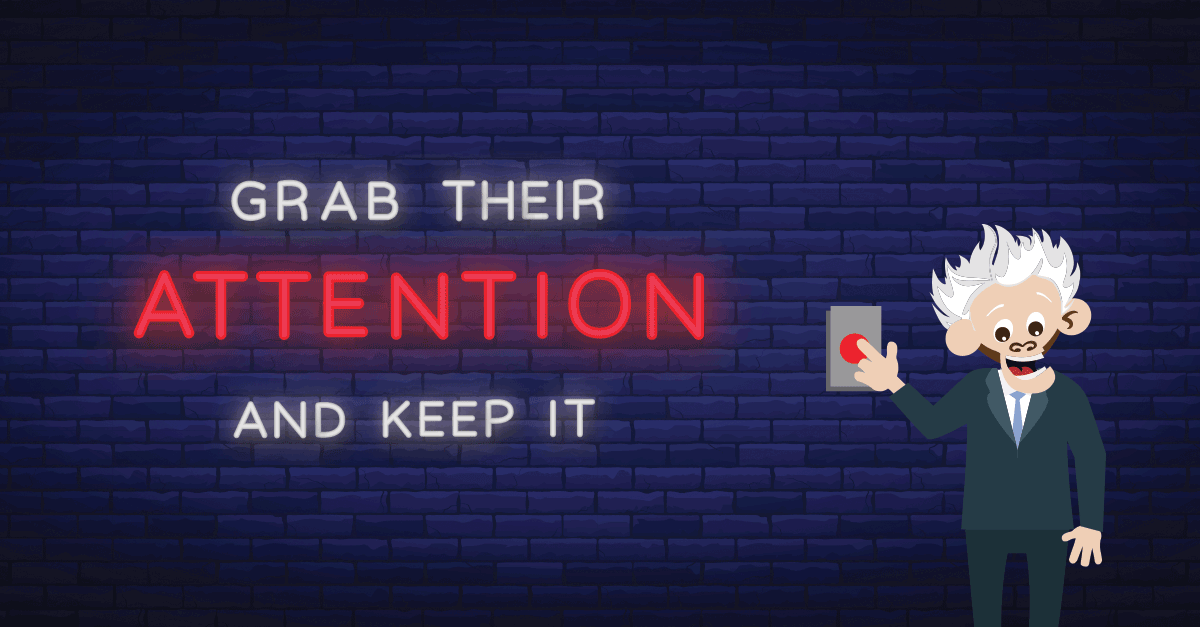 A Roofing Website logo grabs the Attention of Your Potential Clients. 
Consumers have a short concentration span nowadays.
As a fact, roofing contractors have around two seconds to convince a prospect that they are worth their consideration. A roofing website logo can grab your audience's attention and excitingly convey business values. That limited attention span, one that makes prospects judge you by appearance, can work in your favor if you have a solid logo to speak for your business online.
Adding a logo to your Roofing Website Refreshes Your Audience's Interest.  
Do you want to update your roofing website to make it more appealing and modern? Or are you starting a roofing company and want to convey a message of "on-trend" and cutting edge to your potential customers? 
Logo update and redesign is an effective way of promoting reliability and interest. Maintaining some original logo elements helps in brand recognition, but no roofing company should ever feel attached to the same old logo. Given that the logo can destroy or enhance your roofing brand identity online, you need to consider its form, role and adding it to your roofing website or redesign your site. 
Roofing Website Logo Projects Brand Versatility
Responsive design is a must for roofing web designers today. Roofing clients expect that brand experience will follow a specific pattern, regardless of the platform the client uses to interact with the brand. So if a client is using a smartphone and switches to a laptop, they must recognize that they are still working with your business. This call for stability, commonalities, and stability, and your logo design can play a huge role. 
Where to Use a Logo Design on a Roofing Website?
One of the first places that roofing contractors will showcase their newly designed business logo is on their roofing website, and why not? Roofing websites are a crucial part of your digital marketing strategy. Clients conducting online research on a roofing brand will head first to your roofing website. Since a roofing company website is the first point of interaction with your brand, it's crucial to have a prominently displayed logo on your page. But where do you put a logo on your roofing website?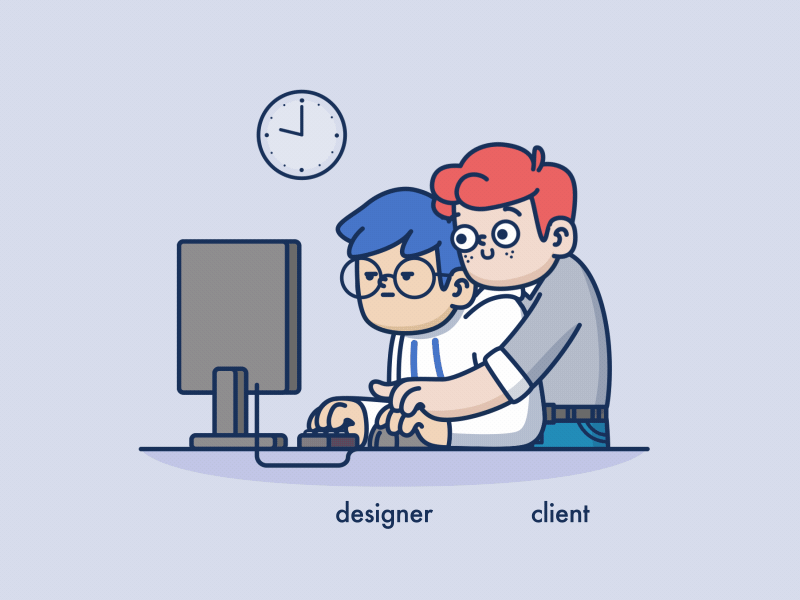 Places to add your Roofing Website Logo
Top Left: This is an ideal spot for improving your user experience and brand recognition. However, there are certain things you need to consider when putting your logo in this spot, including: 
Ensuring that your logo is idealized. Large logos will create a lot of space above your navigation bar, making your homepage look unbalanced or messy. Special awareness on a roofing website is paramount to enhancing the user experience. Ensure that your logo design possesses a transparent background. Saving your roofing logo design as a PNG will create a transparent background, which is suitable if you are considering placing it on a colored block or section of your roofing website. Generally, a roofing website navigation bar will be colored and thus need a transparent background logo. The logo design should generally be in a horizontal format. Roofing website logos look good when they are in a horizontal format since the header area and the navigation bar is also horizontal. The logo will also occupy less vertical space.
Footer: Contrary to popular belief, footers are the highly visible sections of your roofing website. We highly recommend selecting the most crucial links or business attributes and incorporating them in your footer, like your logo design. 
You can include other essential things in the roofing website footer, such as links to your privacy policy page, HTML sitemap, terms, and use conditions page. Including social media contact details and buttons such as your business email, address, and phone number can increase conversions. Roofing company logos appear excellent in the socket (section below the footer) or above the copyright section.
Off-site Sub-domain or Blog: Does your roofing business have a subdomain or different blog that your visitors are redirected to? If so, don't forget to incorporate a logo on your roofing website. Even if your blog may not attract as much traffic as the leading roofing websites, adding a logo will enhance your roofing brand awareness.
Contact Page: Besides adding your email address, social media icons, and phone number, don't forget to include your roofing logo design and your slogan. Ensure that clients have the best experience on your roofing website's contact page, as this is the last step they require to take to make an inquiry or request a roofing service. Stand behind your roofing slogan and brand by showcasing it on the crucial pages of your site.
Confirmation or Thank You Page: After a client requests for a roofing service online or completes a form on your website, it is highly recommended that you inform them that their transaction went through successfully. Many roofers opt to redirect their users to the confirmation page. Such pages contain a simple phrase or two, "Thank you for reaching out; a representative will get back to you shortly. For immediate assistance, kindly call at 666 777 888."
When Should You Consider Adding a Logo on Your Roofing Website?
We have already discussed the benefits of a logo design as it impacts your overall online presence and roofing website.
Now, let's discuss you can actualize your dream logo design to life.
If you want to create a clean yet straightforward logo design but still reflect your roofing company's value, hire an experienced graphic designer at Blackstorm Roofing Marketing. Our graphic design professionals will help you with logo design and corporate branding.
Ready to get a Unique Logo for Your Roofing Website? 
So, there you go! As you may have realized, you need a logo to add to your website; it's essential in building a successful roofing brand online.
To achieve this goal, you need to partner with Blackstorm Roofing Marketing to build your business's unique logo. Please schedule a free consultation with one of our growth specialists to get a logo design that will set your roofing business ahead of the competition today!