Turn visitors into leads, learn more about them, and make money for your roofing business
We have all been through it. At one time or another, you have probably asked yourself, "How can I get more qualified roofing leads for my business?" Are you still depending on referrals, hoping that existing customers will recommend your roofing services or products to their network?
Referrals alone cannot bring in more roofing leads in the modern, fast-paced digital business climate. If your roofing business does not have an online presence, you could be losing lots of prospects who market their services or products online.
Lead generation is incredibly crucial for your roofing business because it increases your brand awareness and generates interest in your services or products. If done correctly, roofing lead generation can create good relationships with qualified clients who invest in your services for a long time.
This post will discuss how to get more roofing leads (offline and online) and generate more money for your business. Without further ado, let's dive in!
What is considered a roofing lead?
A roofing lead is any potential client who expresses interest (either by calling or emailing your business) in your services or products. Simply put, any property owner contacts you with the intent of using your roofing services or products.
Without roofing leads, your company can neither survive nor thrive. Roofing leads are the lifeblood of your business, and generating them is the ultimate goal of marketing. Roofing leads are part of the broader journey that property owners go through when transitioning from a visitor to a client.
That said, not all roofing leads are created equal (nor have the same qualification). There are various types of roofing leads depending on what stage of buying journey they are in and their qualification level.
 Roofing leads generally hear from your business after opening communication (by submitting contact details for a specific offer or subscription) instead of receiving a cold call from a roofer who purchased their contact details.
Let's say you take an online survey on how to install a new roof. A few days later, you get an email from the roofing company that created the online survey. This process would be less intrusive than if they would have contacted you out of the blue without knowing whether you care about installing a new roof (that's why we discourage roofers from buying leads). This is what it feels like to be a roofing lead.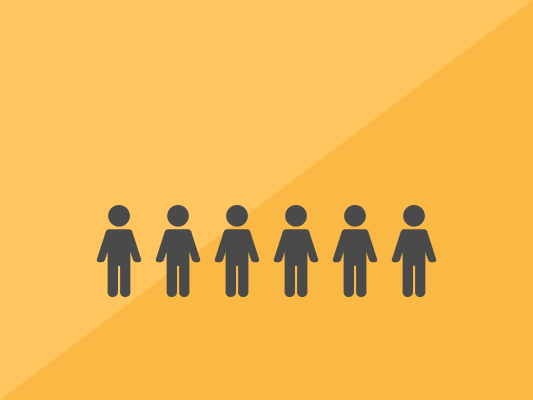 What is your Ideal Lead (Target Market?)
As a roofing contractor, you must know the kind of customers that you want to serve. That's why it is highly recommended that you define your ideal customer and identify their pain points.
Who is your Ideal Roofing Lead?
An ideal lead is a potential client interested in your roofing services or products and fits within your defined client profile (target market). This is a property owner who sees value in booking a job with your company and can appreciate the difference that your roofing services or products offer compared to those of your competitors. Ideal roofing leads tend to value quality over quantity. 
An excellent place to start identifying your ideal roofing lead is to examine your existing customers. What do they have in common? Are they in the same demographics, or what's their difference?
Here are some factors you need to consider when identifying your ideal roofing lead:
Age
While it's not universally accepted, it would be right to say property owners of different age groups have varying expectations and desires. Considering this as you craft your roofing marketing strategy can be an essential tool.
Are you selling your roofing services to prospects that are in the same age bracket? Are you selling to senior citizens or millennials? Answering these questions will help you know the kind of roofing services that will most appeal to them.
Income
Your ideal roofing leads will have different earning potential. For instance, if you want to sell your services to affluent neighborhoods, you may be forced to charge more than in a middle-income area for the same services. By understanding your target market's income status, you can create an ideal roofing lead profile that resonates with them.
Marital Status
Are your ideal roofing leads single, married, or divorced? A thorough understanding of your perfect roofing lead marital status helps your business adopt a client-centric approach to resolve challenges and provide roofing services or products customized to their needs.
Kids
Does your ideal roofing lead have kids? If yes, what kind of roofing services or products will appeal to them more than those who don't have them? By answering this question, you will offer services or products that resonate with their immediate needs.
Others
There are tons of other factors that you can use to profile your ideal roofing lead, including but not limited to location, level of education, gender, hobbies and interests, occupation, and ethnicity, amongst others.
Where is your ideal roofing lead?
Once you have determined your ideal roofing lead is (and have created your ideal roofing client persona), the next challenge is figuring out how and where that lead spends most of the time online or offline.
Here are some tips you can use to know where your ideal roofing leads are:
Location
You cannot market effectively to prospects if you don't understand the location of people seeking your roofing services or products. Fortunately, you can use environmental, psychographics, and demographic data to flesh out your ideal roofing lead profiles. You can get some necessary preferences and information from a current city or other benefits in exchange for participating in a survey. Find out what physical locations they frequent and determine what marketing strategies will elicit a positive response.
Platforms
In this digital age, it is essential to find out the platforms your ideal roofing leads use to improve your online presence. The internet has changed how roofing contractors reach clients nowadays.
Without the right online presence, your roofing business will lose more than half of its ideal roofing leads to the competition.
There are various online platforms that your ideal roofing leads can use, including Facebook, Twitter, Instagram, Yelp, Houzz, amongst others. Once you have found out what online platforms your ideal roofing leads frequent, you can optimize your company profiles to attract and engage them.
What Does Your Ideal Lead Need?
As a roofer, you should be intensely concerned to understand and solve the pain points of your potential clients. Having a clear sense of your ideal local roofing lead need will help you offer exceptional services and remain viable in business. Ask yourself these questions to understand the needs of your roofing leads:
What's their problem that you can fix?
Your ideal roofing leads may have encountered various roofing problems that they want to be solved. Some of these problems include roof leaks, storm damage, poor ventilation, flashing failures, gutters ready to give out, shoddy repairs, and poor installation. As a roofer, positioning your services as the perfect solution for the problems mentioned above will help your business to get more roofing leads.
What are they looking for in a service provider?
 Your ideal lead doesn't have a professional roofing contractor on the speed dial. Thus, they do some research to avoid storm chasers who may disappear after doing a shoddy job. Here are some qualities that your ideal lead may be looking out for in a roofing contractor:
Genuinely concerned about customers

High-quality craftsmanship

Licensing and insurance

Reliability and experience
Why should they choose you?
Your ideal roofing leads are like actors on a stage; the spotlight should always be concentrated on them and what they obtain. As a roofer, you should make your ideal lead/prospects feel like they are getting great value for their money. It would help if you assured them that your services would make them the envy of their neighborhood.
Thus, you must explain what makes you different from other roofing contractors in the region. Some of the things that can convince an ideal lead to hire you include high-quality materials, always being open to clients' questions, a highly-trained and qualified roofing crew, meeting or exceeding expectations, etc.
How Much is a Roofing  Lead Worth
?
As a roofing company owner, you already know that leads are crucial and that they need nurturing to impact your bottom line. Knowing the number of roofing leads you are getting is just the initial step; try to understand how many are converting and what level of buying journey they have been on. This post will show you how to calculate the value/worth of a lead or how to lead value impacts your roofing marketing ROI.
Calculate Your Client Value
Understanding your client value is the most crucial factor when searching for ways of growing your roofing business. If your roofing company wants to retain and acquire valuable clients, you must understand what client value is and how to calculate it.
Client lifetime value is a metric that shows the total income your roofing business can reasonably expect from one customer's account. It considers a client's revenue value and compares it to the client's lifespan in your industry. Roofers use this metric to segment customers that are valuable to their businesses. Client value helps you measure the long-term success of your business and forecast future revenue.
Several ways to calculate your client value
Your bookkeeper/ accountant should be able to provide you with these figures.
As a financial adviser, your accountant has the skills to help your roofing business at various levels of its growth. Thus, he can extract some information on how much each client has brought in revenue over a specified period. Such details can assist you in calculating your ideal client value.
Easy Way: Take the last ten jobs and Average their Value
You can easily calculate your client value by dividing your total income over a specific period by the number of projects you have completed over that period and average their value.
Calculating the Client Value
To calculate client lifetime value, you need to calculate the average roofing jobs value and multiply it with the average purchase frequency rate to obtain client value.
Client value = Average purchase value (APV) X Average Purchase Frequency Rate (APFR)
If a lead costs less to acquire than they are worth, you should have a positive ROI
Once you know the value of your roofing lead, you will make informed decisions about your marketing and sale goals… It will help you know how many roofing leads you require monthly to sustain your company and how much you should spend on marketing to achieve those leads. It also makes sure that you don't spend more on marketing than your roofing leads are worth. For instance, if a roof lead costs less to get than its worth, your roofing company will have a positive ROI.
Now you can know how much to spend to get a new customer
By knowing your ideal roofing lead value, your business can calculate the cost of bringing a new customer on board. If you understand your client's importance, you can determine the ROI of your business by examining how much money can be extracted from a client and the cost of removing it! Client value will help you know the cost of getting new property owners to do business with your company.
The Company that can spend the most to acquire the customer wins!
 Well, a roofing business that has little or no budget to acquire new clients will find itself faced with aggressive competition. After all, it costs less to find clients, a more comfortable market to sell to. Therefore, you need to improve your customer experience by increasing your client value to outspend other roofers in the market.
If you have profitable lead sources, don't stop to add another one
If you are generating roofing leads that are difficult to convert and nurture, they are not profitable. On the flip side, if you are getting leads that give your business a positive ROI, you should strive to look out for more of such leads to grow your company. It makes sense to add more positive ROI lead generation sources into your roofing sales funnel. Such references will continue to generate profit over the lifetime of those clients.
Try to add as many lead sources that provide a positive ROI as possible
As a roofer, your goal should not be to generate more leads but lead with a negative ROI. Otherwise, you could end up wasting your advertising dollars on cold leads that won't convert in the long run. You would spend all your money and time selling your services to prospects who don't want them. But if you have lead sources that a positive ROI, try to add them to your roofing marketing strategy to bring more valuable clients to your business.
Positive ROI Lead Sources can be likened to Fishing Poles
If you go shark fishing, you require various resources and tools like a right pole, other friends/ people to help you out, and a boat. Much like if your roofing company was to land a big client (shark) and you find a fishing pole that keeps giving you such sharks ( valuable clients), you don't pull aside that pole to go to another pole. Besides, you will get another pole and try to bring in as many sharks as possible. Thus, if you have lead sources that bring positive ROI, try to add as many such sources as possible.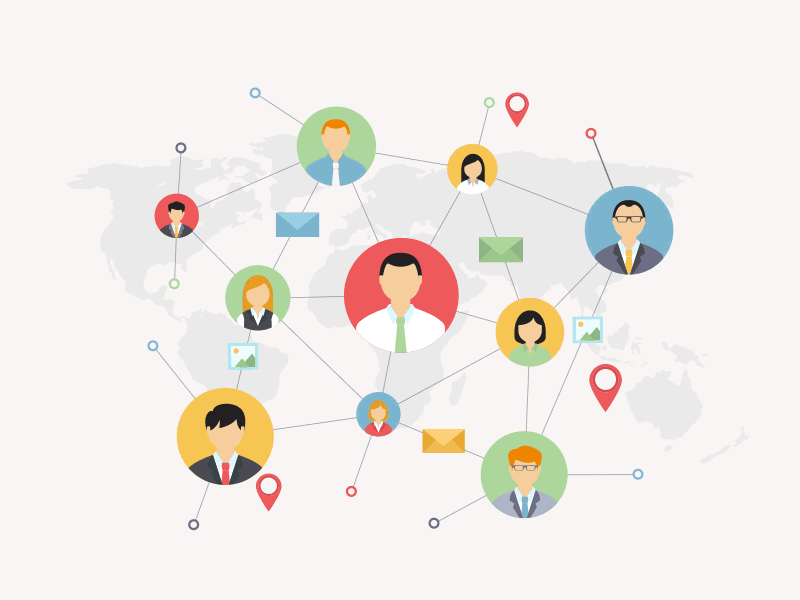 Ways to Reach Your Ideal Roofing Lead
Once you have defined your ideal roofing lead/client, you need to devise ways of making your services or products known to them. Ask yourself, "How will property owners discover my business?" There are two principal ways of spreading the word about your services or products to your ideal roofing lead; traditional and digital marketing.
Modern customers are "self-directed buyers." They first do extensive research online long before they opt to contact your roofing company. So, it's probably safe to assume that today's considerable part of your roofing marketing strategy is digital. Businesses and consumers alike are always on-the-go and online, and you want to reach them and observe their behavior and where they spend most of their time.
Digital Marketing
But when you are growing a roofing business, it may seem as though this dynamic digital marketing landscape can become an overwhelming one. With several tasks and responsibilities required to get done, how can you create compelling digital marketing for your business? This post will discuss digital marketing strategies to improve your online presence and get more roofing leads online.
Start with a Properly Optimized roofing website
.
If your roofing company wants to generate more leads in the modern marketplace, you must have a professional website. Your roofing website is the gateway to your business that supports all your other online marketing efforts. Fortunately, you don't need a fancy site with many pages to get more online leads. 
Here are some crucial features that you should include in your roofing website to convert browsers into leads:
Mobile Friendliness: Your roofing website should run optimally on mobile devices to rank high in search engines for relevant search engine searches.

Webpage speed; your site should load in less than three seconds to improve user experience

web content that answers users' questions

Search engine optimized pages imply that it's found when clients are searching for your roofing services or products online.

Security with sensitive information
Besides, your roofing website should have the following information;
Your phone number and roofing logo should be placed at the top

A captivating headline that discusses the benefits of your services in one line

An irresistible offer: Give freebies that attract prospects to your business, like a free roof inspection or estimate.

Trust indicators like online reviews or testimonials to persuade your leads to use your roofing services or products.

A clear Call to Action (CTA) directs visitors on what they require to do after visiting your roofing website

Visually appealing images to convince prospects to give your roofing company a chance
Drive Traffic to your Website
Once you have built your roofing website, it's time to drive more traffic (more clients) to your site. Your website needs to attract qualified visitors to grow your business.
And by qualified roofing leads/visitors, we mean businesses or homeowners in your local area looking for your roofing services or products. That's why you need to have an excellent online presence.
 The first place property owners turn to when they have a problem, or need is Google. If your roofing website does not appear on Google search results, you may lose a massive chunk of revenue to your competitors.
There are various ways of driving traffic to your roofing website, and in our post today, we will discuss some of them, including multiple ways to increase site traffic for FREE.
Get Found When Prospects Are Looking For Roofers
If your prospects type into a search bar the terms that describe your products or services, and your website does not appear among the top results, they will probably not find you online. Getting your roofing business found online can be an uphill assignment, but it is key to success in the modern business landscape. To help your business get found online when property owners are looking for your services or products, here are some strategies you can use:
Google Local Service Ads (Google Guarantee)
Google is the most trusted search engine that receives more than 5 billion daily searches. It's where prospects run to get answers to their roofing needs or problems. Google local services ads is a pay-per-lead advertising platform that Google started two years ago.
Google local service ads are a surefire way to drive qualified traffic or good-fit clients to your business while searching for services or products you offer. With Google Ads, you can increase your website traffic, receive more phone calls and book more jobs.
Google local service ads help your roofing business to develop and share timely ads among your ideal roofing clients. This implies that your roofing business will be found on the Search Engine Results Page (SERP) when your ideal clients search for products and services like yours on Google Maps or Google Search. This way, you will get found by prospects when seeing your ad makes sense.
Note: prospects/clients will notice that local service ads show up with a green checkmark alongside the "Google Guarantee."
Besides attracting users' attention to a busy SERP, it helps your roofing company benefit from Google's great endorsement. See, property owners trust Google, and its approval is backed by more than reputation. The Google guarantee safeguards unsatisfied clients for jobs booked via local service ads with a coverage cap of $2000.
Google Ads (PPC)
Google Ads (popularly known as Google AdWords) is an advertising model where your roofing business only pays for an ad when an online browser clicks it. This means you don't waste your marketing dollars on browsers who read but are not interested in your services or products. PPC (pay-per-click helps your business display ads in the Search Engine Result Pages (SERP).
In Pay-per-click advertising, ads are subjected to a bidding system, also called the ad auction. At the auction, roofers bid on keywords that are relevant to their business. These are search terms they want to be displayed in their ad. Once you have the appropriate keywords, create an ad and set it up in the search engine platform. 
Include the search terms you want the ad to trigger. Set the position you want your ad to appear in the search engine result pages.
Here are the top reasons your roofing company should use Google Ads to get found online:
See results quickly: your ad can be created and approved within 48 hours

Get found online; The ad will show up in the search engine results when clients are searching for your company

The cost of each click is less expensive

Outrank your competitors in the search results

Measure and track results

Budget flexibility: You choose how much you want to spend on each ad.
Google Business Profile (Formerly called Google My Business)
If you want your roofing company to be found on Google by prospects searching for your services or products, you need to have a Google My Business listing. Getting located on Google implies a lot of things for your company. It means creating a vibrant online presence, improving brand awareness, and getting more roofing leads in your business.
Your Google ranking is crucial because it shows how easily and quickly clients can find your business when seeking roofing services and how high your company features in Google's first page rankings. If other roofers rank on the first page of Google and your business is on the second page, you will lose many clients to your competition.
 Today, most property owners won't consider hiring a roofer who doesn't have a Google My Business page and reviews attached to them. To ensure that your roofing company stands a chance to get found on local search results, make sure you create and optimize your Google My Business today.
Read also: Google My Business Optimization Checklist for Roofing Contractors.
SEO
SEO is an acronym for Search Engine Optimization. If you want your roofing business to be found online (by prospects searching for roofing services or products), you need to focus more on SEO. Roofing SEO is more crucial than ever to get found online and contact businesses or homeowners to book jobs with your company. That's because online search has become an effective way that prospects nowadays use to find local roofing businesses.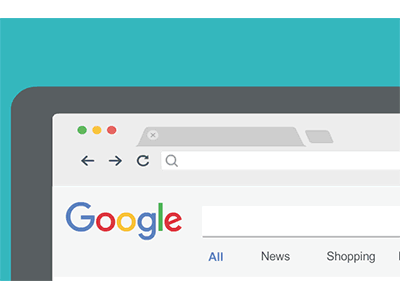 SEO will help your company rank high on search engines' result pages and bring in more roofing leads. Let's take an example of a roofing contractor in Nashville, TN; they would benefit mainly by ranking on the first page of Google for "roofer in Nashville" since the people who type that phrase are searching for roofing services in Nashville.
SEO is about improving your brand awareness for specific keywords so that property owners in your area who search for roofing services see your business rather than your competitors. If you want to get more free roofing leads online, you need to invest in SEO to ensure that your business gets found when prospects are looking for services over the internet.
Yelp & Other Powerful Directories
Yelp is a directory that can help your business generate more roofing leads through online reviews. Just like your other digital marketing efforts, online directories can boost visibility and promote your roofing website. Having your roofing business appear in such directories is essential for remaining competitive in the modern digital era.
Potential clients consult online directories for recommended roofing services or products. Give them every chance to pursue and discover your roofing business by increasing your visibility in these directories.
Read also: How to get more Yelp reviews for your roofing business.
Besides Yelp, here is a list of other business directories that can help your company get found by prospects looking for roofing services online:
Home Advisor

Angie's List
Phone Book
Calling is one of the oldest yet most effective ways of generating more roofing leads offline. For instance, you can place your phone number on flyers, car wraps, handouts, and brochures. Despite the shift to digital communication in recent years, studies show that prospects still prefer phone calls over websites or emails when discovering local roofing companies.
Tradeshows
Trade shows offer you a chance to spy on your competitors, create awareness partnerships, and generate more roofing leads. Make sure that every prospect who stops at your booth gets a freebie that they deem valuable. Perhaps, you could offer educational content on home improvement and residential roof repairs or installation.
Networking / Word of Mouth
When we talk about networking, we mean interacting with other roofing contractors during local meet-ups and sharing information about your roofing company. You can also try to forge business relationships with property management firms that may need your roofing services or join your local chamber of business.
Get Found When Potential Prospects Are Not Looking for Roofing Services
It is easy to market your services to potential clients who are already interested. They have researched and decided you are the best solution for their problems. Now all you must do is respond to some questions, get in front of them and ensure that they choose your company over other roofers.
Unfortunately, not every browser is looking for your service or products online. Starting a relationship with a prospect that has never heard about your company or is not actively searching for roofing services or products can be daunting. Here are two strategies your company can use to get found by prospects that are not actively searching for roofing services:
Facebook/Instagram Ads
With over 1.5 billion active users, Facebook ads have a huge potential to generate more roofing leads for your business. The fact is your prospects no longer use Facebook for socializing anymore, but for educational and business purposes. Since roofing is a high-ticket item, as a rule of thumb, the higher the price of an item, the more education is required to close a sale.
To succeed in Facebook/Instagram ads, try to learn your prospects' behavior on the platform and what they want. If you're going to generate more roofing leads online with Instagram/Facebook ads, create an irresistible offer, attract your ideal roofing leads and create a compelling Facebook Ad. Browsers may come across your ad when hanging out and book a job with your company later. If you need help crafting a unique Facebook/Instagram ad, partnering with a reputable social media marketing agency makes sense.
Note: You need to remember that Facebook/Instagram is where people go to hang out; it is not where they go to look for roofing services. But by using the right social media marketing strategies, you can win over time so they can check what your roofing company offers.
Google Display Ads
Advertising your roofing business on Google is one of the best ways of reaching prospects who are not actively looking for the services or products you offer. Since Google stores data for about 40% of searches, such ads can target prospects based on their city, state, zip code, and income level and educate them about your roofing services or products. You can use auto-targeting strategies on Google Ads to attract more leads interested in your roofing services or products later.
Traditional Marketing
Traditional marketing (also referred to as conventional marketing) is any form of marketing your roofing business that is not conducted online. This means broadcast, print, phone, direct mail, and outdoor advertising such as billboards. You may already be familiar with traditional marketing tactics used by other roofing contractors.
This post breaks down traditional roofing lead generation strategies into two;  
– advertising to property owners who are already searching for your roofing services /products
– Marketing to prospects who are not interested or actively seeking help.
Telemarketing (Cold Calling)
Roofers have used telemarketing to generate leads for a very long time. It is where your business calls property owners (who may not be interested in roofing services), trying to convince them to book a job with your company. Various telemarketing firms can help your business generate storm roofing leads. They can call property owners and schedule appointments for you.
Canvassing/Door Knocking
Canvassing is an old-school roofing marketing strategy, but it works, allowing you to add a personal touch to your lead generation. The best time to canvass is immediately after storm damage. Here are some tricks to help your business make the most of canvassing:
Be prepared for the worse case scenarios

Set clear goals; contact information, appointment, or closing of the sale

Schedule follow-ups
Radio/TV advertising
Radio and Television advertisements are two of the most effective ways of generating more roofing leads offline. Multiple studies have shown that combining radio and TV advertisements can help your roofing business reach more prospects than only one medium. They help your company get found by potential customers who may not be interested or actively searching for roofing services or products
Billboards
Billboard advertising involves the use of large-scale print ads to market your roofing company and generate leads offline. Billboards are strategically placed in high-traffic areas, like in cities or along highways, so they are visible to the highest number of pedestrians and drivers. Since they are put on busy streets, billboards have the highest number of impressions and views than other marketing strategies. Using billboards, your business can be found by people who are not looking for your services or products but can persuade them to contact your business afterward. Thus, making them a useful tool for generating more roofing leads offline.
Wrapped Trucks
Research shows that over 60% of potential customers will decide whether to hire your company based on their signage's professionalism. Your logo, branding, and branding message say a lot about your roofing business. Having unique branding on your company trucks is crucial to generating more roofing leads offline. Such trucks should be parked strategically in areas where people frequent most on weekends or holidays to attract their attention to your business.
Shop/Office Sign
Professional office/shop signs are essential in finding your roofing business, even for prospects that are not searching for roofing services or products. Like a vibrant online presence, your shop/ office signs are meant to attract attention and promote your business offline. If implemented correctly, your company signs can help drive sales, reach out to people who don't or need your services, and prevent prospects from going to the competition. 
Other Ways of Getting Leads
Pay per lead
As a local roofing company owner, you depend on the number of roofing leads that come in to sustain and grow your business. Most local roofers don't have substantial cash reserves, and thus, they require bringing in more new clients to develop and pay salaries. But getting more roofing leads on a weekly basis is easier said than done.
You can count on numerous methods to bring a massive chunk of qualified roofing leads; some are more effective than others. Just one of the various digital lead generation tactics that can work for your roofing company is Pay-per-lead services. Pay Per Lead services help your business generate roofing leads and only charge for every piece of information they send you.
Angi and HomeAdvisor are great roofing lead-generation websites that reach millions of homeowners. They are reliable and help your roofing website to rank high on Google. For small or medium-sized roofing businesses, using such sites is an excellent way of generating more roofing leads online.
Besides Angie's List and HomeAdvisor, other agencies charge you for generating leads for your roofing business. Here you only pay after you have received a call or appointment for your information.
Parketing
According to the Urban Dictionary, parketing is the unethical behavior of parking your car anywhere by reusing your old parking ticket. Unfortunately, this is not the marketing we want to discuss in this post.
Roofing Marketing + Parking = Parketing
Marketing is an effortless way of parking roofing company-branded trucks in strategic or high-traffic areas. These branded trucks act as rolling billboards that can generate more roofing leads if parked at strategic points to be seen by other drivers or passing pedestrians.
How to Convert Prospects into Hot Roofing Leads
We all love referrals, prospects, and repeat business. However, converting prospects into roofing leads is always a testing area for various sales processes. Sometimes, prospects are not just ready to transform into roofing leads after first interactions. Fortunately, there are several things you can do to prevent a potential client from being swayed by your competitors, as discussed below:
Convey Trust
As a roofing contractor, there are four things that you can do to win your client's trust, including;
Clean, Professional Website
Your roofing website is the first point of contact between the prospect and your business. As such, it creates the first impression in your prospect's mind. Having a well-designed, professional roofing website conveys an excellent first impression and shows your credibility to clients. This may convince them to convert from prospects into qualified leads.
Trust Badges
There are various certification badges that you can include in your roofing website to improve visitors' confidence. Such trust badges have Better Business Bureau ratings seals, roofing materials certifications, and SSL locks, amongst others. Trust badges assure your prospects that you are reliable and can persuade them to become roofing leads.
Reviews/ Testimonials
Outstanding online reviews on trusted review websites will make prospects feel more comfortable contacting your roofing company for services. For this reason, you need to encourage happy clients to leave detailed reviews to help your business generate more roofing leads.
Past Work/Portfolio
On your roofing website, show before-and-after photos of your completed projects. Explain the fixes you made and the purpose of those repairs. Remember that your prospect may not have prior experience in repairs and roofing, so make sure you discuss your project in an easy-to-understand and concise manner. Showcasing your past work portrays that you care and are concerned about educating them, not just booking jobs, which can convert them into roofing leads over time.
Offer a Solution to their Problem
Prospects have pain points that they want to be addressed or solved promptly. By positioning your services to solve their problems, you can convert them into qualified roofing leads. You can do this by discussing the benefits that they will get working with your roofing company instead of your competitors.
Call them into Action
.
The most crucial key in converting browsers into roofing leads is to have a clear, compelling Call To Action (CTA). Potential clients are on your roofing website, checking your business information and searching for clues on what to do next. Please don't leave them stranded!
Make it super simple
.
Prospects don't want to overthink, particularly when surfing the web. If your CTA is overloaded with information, it will confuse them instead of convince them. So use fewer words that are straight to the point.
No More than One or two CTA's
 In reality, if you have more than two CTA's on your roofing website, prospects will get confused about their next course of action. It would be best not to overwhelm your potential clients with too many calls to action. Ideally, your website should have two significant calls to action to perform the following functions;
Phone
One of your call to action should encourage prospects to call or contact your roofing business for a quote or more information regarding your services.
Book an Appointment Online
Your call to action should guide the visitors on what to do next after visiting your site. For instance, it can request them to schedule an appointment online to discuss how your roofing company can help resolve their problems. This can persuade them to convert from prospects into qualified roofing leads over time.
Nurture your Roofing Leads
Lead nurturing is the process of creating and reinforcing strong relationships with prospects to do business with them when they are ready. Nurturing your roofing leads is crucial to your company's success since these tactics directly influence prospects' decisions about whether or not they want to convert into paying clients.
For any Lead That Comes in you Need to Add Their Information to Your Email Marketing or CRM Platform
.
So you can stay on top of their mind.
According to IRS sales solutions, only 2% of sales are made during the client's first interaction. This implies that your roofing stands to lose a whopping 98% of sales leads if they fail to follow up. Adding roofing leads to your CRM or email marketing platform will help your company do occasional follow-ups, making your brand stay on top of your prospect's mind.
Helps Your Business to Send Out Offers 
Integrating your leads into your CRM or email marketing platform will make it easy for your roofing company to inform prospects about upcoming offers and what they can do to take advantage of them.
How to Convert the Roofing Leads to Sales
Finding sufficient qualified roofing leads to convert into sales to keep your team busy can be an uphill task. The sad reality is that most of your leads won't convert into sales just because you sent them to your conversion funnel. It will typically need additional assistance to convert. Here are ten tips to help your roofing company convert leads into sales:
Answer/ Respond Quickly and Professionally
Answer Your Phones with a Live Person
Most of your roofing leads won't convert because they have many questions that must be addressed before closing a sale. No matter how superior your roofing services or products are, your prospects will only remember the kind of support they received. Always have a designated phone representative to respond to your client's concerns if you want to convert more roofing leads into a sale. Besides having a phone rep., you need to get a reliable phone answering firm to respond to your customer's needs during off and peak hours.
Respond to Inquiries ASAP
Roofing leads are like fresh produce and can't wait until the next day to answer their queries. The level of interest of a roofing lead drops significantly after an hour, and he or she may have clicked off to your competitors. That's why you need to respond to their questions promptly to win their trust and convert them into sales over time.
Instead of concentrating on your goals, listen to what your prospect says and see if you can identify their genuine problems and pains (which your roofing services or products can solve). Understanding and showing empathy towards their problems can convert more roofing leads into paying customers.
Get Their Information
When it comes to converting roofing leads to clients, obtaining your prospect's contact information is essential. It would help if you had a roofing lead contact database for follow-ups after the initial communication. For instance, you may need to get your prospect's email, phone number, or physical address. Converting roofing leads into paying clients involves getting them to interact with your brand. Getting your prospect's information is crucial for two reasons:
It helps your business to get in touch with them in case you get disconnected.

Having their contact details is essential for follow-ups.
Book the Appointment
You must answer the roofing lead's questions, but it is also advisable not to give all the information you have over the phone. Let's face it. Think of it as a specific book; if the cover gives all the details, there is no point in reading the entire book. If you provide your roofing lead with all the details they are looking for over the phone, they won't be interested in scheduling an appointment with you.
A great strategy for converting roofing leads into paying clients over the phone is to respond to their queries in a raw form and convince them that you would like to discuss finer details during the meeting. During the appointment, try to be as friendly and human as possible. This will help bring roofing leads to your office and convert them into paying customers.
Show up on Time
Don't let roofing leads wait for you. When you schedule an appointment with your prospect, make sure you arrive at his home or business 30 minutes or an hour before the meeting. Doing this will portray your company as reliable and honest, thus making it easier for you to convert such leads to customers.
Look Professional
This is another strategy for converting leads to customers, which sounds obvious but is very useful. Prospects want to feel comfortable working with you as their roofing expert. Remember, you have only one opportunity to make an initial impression. Therefore, make sure you make a positive impression, from how you are dressed and branded your trucks to designing a roofing website; make sure you display professionalism in all aspects of your business.
Be an Advisor, Not a Salesman
There is no doubt that you want to convert more browsers into customers. However, you will only succeed if you concentrate on educating the property owner and leaving them to decide whether to hire you. During your sales appointment, discuss how your roofing processes work, what prospects can expect, and the quality of your workmanship. Avoid being a sleazy sales rep-if you want to convince your leads to become clients, educate them!
Diagnose and Offer Solutions not a Sales Pitch
If you want to turn roofing leads into customers, try to understand their problems first and discuss how your services could be a potential solution. Once you have resonated with your lead problems, it will be easy to convince them to become paying clients.
Try and Offer Three Solutions
As a roofing expert, you should provide your lead with at least three options: repair, replacement, or installation. If you assessed the roof's condition and found out it was over three decades old, a full replacement will be necessary. But if the roof had a few leaks, you may advise your prospect to have it repaired.
Have Everything in Writing
Studies have shown that human beings tend to remember what they see more than what they hear. We highly recommend that you write down everything that separates your business from other roofers out there. Thus writing down your roofing processes, materials and certifications will turn prospects into customers.
Follow up Religiously
After you have identified your prospect's pain points and given an estimate, do follow-ups after a few days or a week to remind them of their pending project. Such reminders will show that you care and ultimately turn them into paying clients.
Close
Once you have educated potential clients on how your services can solve their roofing problems, it's time now to request a sale. On your roofing website, offer a call to action button like "buy now" or "add to cart" to invite roofing leads to convert. Remember, if you don't ask for a sale, your competitors will.
Ask for Feedback
If you ask questions to your roofing leads, they will typically respond. Something like this, "It has been over a month since we heard from you. Have you had the chance to check the materials and make a decision? It is an excellent way to pressurize the lead while opening dialogue to help get some additional questions from your prospect.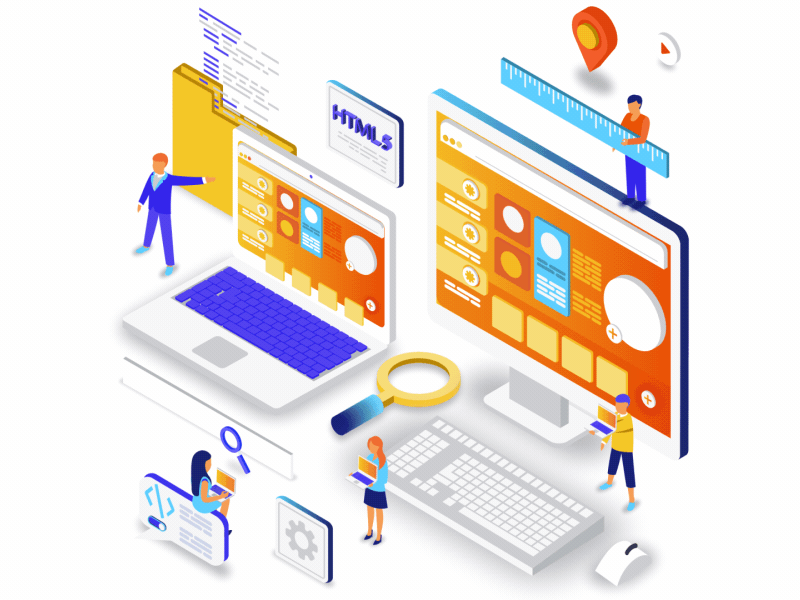 Track Your Roofing Leads
Lead tracking categorizes and documents potential customers based on sales representative touches and individual actions. 
Reasons for Tracking
Why should you track your roofing leads? Here are four reasons why you need to track your roofing leads:
See how many you are converting and losing to develop an appropriate strategy to generate or retain more roofing leads

Know the cost of leads

Help to calculate the worth of each roofing lead

Identify the lead source with a positive ROI and make the most out of it by increasing your budget towards it.
Types of Lead Tracking
Roofing leads, prospects, and clients are essential stages in your company's growth cycle. When you track your leads properly, business results become apparent. Besides, adequately tracked leads show how efficiently your sales representatives are doing their work and how you can improve your process for better results.
Here are methods you can use to track your roofing leads:
Customer Relationship Management (CRM)
Well-configured CRM software can help your roofing sales representative to follow up and track leads more efficiently. It will help your business to keep an eye on your leads through every stage of your sales pipeline. Your sales representative can utilize their CRM tools to track roofing leads efficiently by creating predefined steps.
Phone Call Tracking 
Call tracking can help your business understand how the leads got to know about your company, whether they got your number from a billboard, ad, or roofing website. This information can help your business determine which marketing strategies generate more conversions/sales.
Form Submissions
Form submissions can be used to collect data from website browsers ready to be emailed or called by your sales team. Learning to track form submissions is an excellent way of quantifying the number of leads you get from a specific web page or marketing campaign.
Google Analytics can be an excellent lead-tracking machine instead of only counting web visitors. If your roofing website is supported with paid advertising, you should attach the value of each lead.
Wrapping it up
Once you know how to get more roofing leads, your business will grow, make more money and outshine your competitors. The more roofing leads you have, the higher your chances of closing more sales.
This post gives you numerous tips on generating more qualified roofing leads, both offline and online. To recap, here are some roofing lead-generation strategies discussed in this post:
Start by identifying your ideal roofing lead

Calculate the value of each roofing lead

Develop strategies for reaching your leads( both offline and online)

Drive relevant traffic to your website using PPC, Google Local service ads, Online directories, SEO, and social media platforms

Use traditional marketing techniques like Billboards, TV, canvassing, and Telemarketing, amongst others

Use pay-per-lead service companies to get more new clients online

Convert prospects into roofing leads by conveying trust, addressing their pain points, and calling them into action

Turn roofing leads into sales by educating prospects, looking professional, booking appointments, and making follow-ups.

Track your roofing leads to knowing which strategies are working so that you can maximize them.
 Finding more roofing leads on your own can be a daunting task. As a roofer, we know your plate is full of lots of activities needing your attention, from managing the crew to sourcing raw materials. Instead of trying to bring new customers on your own, why not let our experts facilitate roofing lead generation tasks on your behalf? With our many years of experience in appointment setting and lead generation, we have the knowledge, professionalism, and tools to offer your company a stream of qualified roofing leads.
If you want to get more roofing leads for your business, schedule a free strategy session with our experts today!