Roofing Google Ads Can Make Your Business More Profitable If Implemented As Outlined in This Post!
Do you want to book more roofing jobs in 2022? Want to grow your roofing company online?
As a roofing contractor, you understand how the roofing landscape can become competitive- especially when hailstorm damage hits.
That's why we created this post to help you learn how you can become visible to potential clients through creating a practical roofing Google Ads campaign.
A property owner requires a new roof installed after every three decades; thus, making your services or products visible while they need them is a surefire way to generate exclusive roofing leads online. That said, the Google Ads platform is rugged, and for many roofers, it can seem like a waste of marketing dollars.
After working with roofing contractors for nearly a decade, though, we have learned how to create effective Google Ads campaigns to produce a high click-through rate and continuously convert more than half of those clicks into qualified roofing leads.
If you want to consistently generate a stream of qualified leads without depending on HomeAdvisor or Thumbtack, here is your step-by-step guide to roofing Google Ads that you have been searching for.
Without further ado, let us dive in!
What are Roofing Google Ads, And How Do They Work?
Google provides paid adverts that show up in search results through Google ads that appear on other sites via the Google AdSense and Display Network program.
Previously referred to as Google Ad words, Google Ads helps to promote your roofing services or products within a particular service area. It is one of the most effective advertising strategy tools available for roofers across the United States of America if adequately used.
Google ads for roofing campaigns work on the auction system, which happens each time a property owner conducts a keyword search. To succeed in roofing Google Ad auctions and get your Google ads to show up for relevant business keywords, you must optimize your bid amount and quality score.  The higher your quality score (combined with your bid amount), the better your roofing Google Ad appears on the search results page.
Here are some factors that impact your quality score:
· Relevancy of your roofing Google Ad to the user's query
· How relevant your Google keyword is to the ad group
· The relevance of your roofing Ad to its landing page
· Overall account performance based on the previous history
There are two significant advantages of having a higher quality score including;
Low roofing Google Ad spend: Google rewards roofers with a higher quality score by reducing their Cost Per Click (CPC), thus improving their ROI.
Improve Online Exposure: When you have a high score on your Google Ads, your ads will show up more prominently on Search Engine Results Pages (SERP)
In the United States of America, the average cost of roofing Google Ads is $2.32.
i)PPC Marketing With Google Ads
Roofing Google Ads is a form of Pay-Per-Click (PPC) advertising. It is a Google platform that helps your ad show up in the relevant search results pages. For example, if you run a roofing company in Murfreesboro, TN. Now a property owner in the Murfreesboro area hops into the smartphone and performs a quick search on Google, "roofers in Murfreesboro" or "roof installation company near me" or something close to that.
With Google Ads, an advert for your roofing business could pop up on top of the results page, which could get tons of clicks. So instead of waiting for months or years to climb up the organic search results, you can pay for a roofing Google Ad to appear for relevant keyword search queries.
ii)Why Roofing Contractors Buy Google AdWords Clicks
Running a profitable roofing company is all about becoming visible and available (both offline and online). Making property owners/managers aware of roofing services and products is exceptionally vital. And in the digital business landscape, being visible typically means ranking higher on the Search Engine Results page for the relevant roofing keywords.
As a new roofer in the block, ranking on the first page of Google for keywords relevant to your business is very hard. Challenging but not impossible. Many savvy roofers use Google Ads to help them get in front of potential clients online when they start their business.
Google Ads for roofing contractors is an incredible option that comes with immense benefits, which we will discuss later in this post. So if you want to use Google Ad words to market your roofing business online, keep reading to know how you can leverage Google Ads to gain more roofing contracts for your company today.
Why Use Roofing Google Ads in Your Business?
If you are a roofer who wants to take advantage of millions of online searches that take place on Google daily and understand the attention you require to grow your ROI, there's no better way than to sign up for roofing Google Ads.
So if you want to know "why use Google Ads for your roofing company?". There are tons of benefits. Here's just a few.
1.Roofing Google Ads Increases Customers And Leads
Google Ads is one of the practical tools to generate a consistent stream of roofing leads online. If your campaigns are correctly set up, it can send targeted qualified leads/clients to your roofing website, opt-in form, or other digital property.
Google Ads helps your business concentrate on the property owners searching for your roofing services or products. This implies that your business can constantly refine the searches so that only prospects interested in your services or products are sent to your roofing website via this platform.
2.Roofing Google Ads Helps Your Business Take advantage of High-quality Traffic Sources.
`Because of Google's massive reach and dominance, it can send relevant to your business every day; if your company has a reasonable budget for it. Google wants to offer relevant results for search queries and using Google Ads; your business continues to evolve and rank higher on the search engine results page. This has a positive impact for roofers who advertise through Google Ads because such ads send qualified leads to your roofing website or other digital assets.
3.Bring Any Roofing Marketing Budget to The Table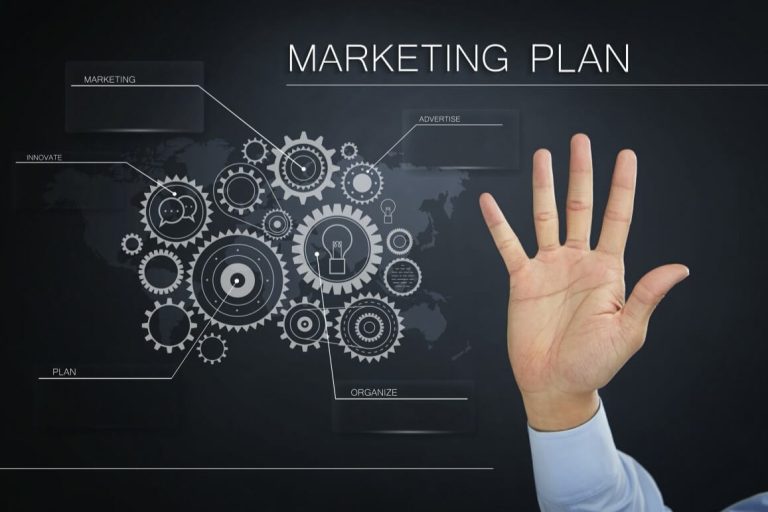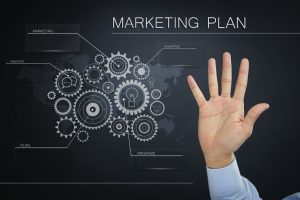 Another advantage of using roofing Google ads is that you determine how many dollars you want to spend every month and tweak the budget based on the previous performance. When your Google Ad is performing exceptionally well, you can adjust the ad spend upwards to skyrocket the desired results. It works opposite on an underperforming roofing Google Ad. This helps you to stop the campaign instantly before wasting your marketing dollars. Fortunately, the Google Ads platform operates on a pay-per-click model, meaning that you only pay when a prospect/client clicks on your ad and not each time your ad is seen/displayed.
4.Get Faster Results Than With Roofing SEO
Search engine optimization is still crucial for your roofing website. They uniquely written the pages and posts you see on the first page of Google with well-researched roofing keywords and gain lots of backlinks over time.
However, it can take months/years before seeing your roofing posts on the coveted first page for broad roofing keywords. Some roofers will never see it. Organic roofing SEO can take months to generate desired results, but with roofing Google Ads you can instantly get on top of the search results page and get noticed by property owners in your local market.
5.Maximize Your ROI Results With Unique Bidding Strategies 
Unlike other roofing marketing strategies, roofing Google Ads helps you pay only when a property owner clicks on your advert. An optimized Google Ad campaign can help you enjoy high ROI results, which may not be possible with other advertising strategies.
But it takes time and effort to identify an approach that will be suitable for your roofing company. To get an overview of what will give the best results, you need to continually track and test your campaigns. Google Ads is effective because it's very transparent, and the details you need are readily available.
6.Get Market Insight With Roofing Google Ads Campaign 
As a roofing business owner, it is essential to get into the minds of your ideal clients. Doing this makes it easier to deal with clients and know what they want. However, this is easier said than done. Conventional methods like interviews and questionnaires produce limited outcomes.
On the flip side, roofing Google Ads produce information about client requirements and habits that previous generations' roofers only dreamt about. Some of the vital data Google Ads helps you know about your clients include the search terms they type in to find your roofing website, devices they use, location, and days and times they search.
You can utilize this data to improve your roofing services or products and refine your roofing marketing efforts so that you don't waste your marketing dollars advertising to people not interested in your offerings.
7.The ROI Results Are Easy to Quantify
Although not all roofing marketing strategies are easy to track and measure, Google Ads for roofing contractors are different. Search engines such as Bing and Google monitor each click, an ad conversion, and impressions that go on, making the results of Google Ad campaigns simple to quantify.
With such information available to roofing contractors, you can visualize your roofing marketing efforts' actual results. Thus, you can know what's working to increase your ad spend to generate desired results.
8.Your Google Ads Can Instantly Show Up on The First Page of Google
 The emergence of online directories has made it hard for roofing contractors to show their websites on the first page of Google. What makes it more daunting is that over 90% of web users don't look past Bing or Google first page. But when you invest in roofing Google Ads, you have a guarantee of showing up on Google's first page.
How to Get Started With Roofing Google Ads in Seven Simple Tips
  It is not hard to get started with Google Ads for roofers, but it can be challenging. That's why we will discuss the seven steps to create an effective campaign with you, even if you are trying for the first time.
Step #1: Visit Google Ads Website
Head over to https://ads.google.com. You will see the "Start Now" button. Click on that and register for your Google Ad account. You will later come across another tab that says "create your first campaign."
Step #2: Select The Kind of Campaign And Name
Google gives you an option to choose your campaign type. When you are starting, it is advisable to select "Search Network only." Besides, you want to choose a name that resonates with the roofing services or products that your company offers.
Step #3: Choose Your Preferred Google Ad Display Location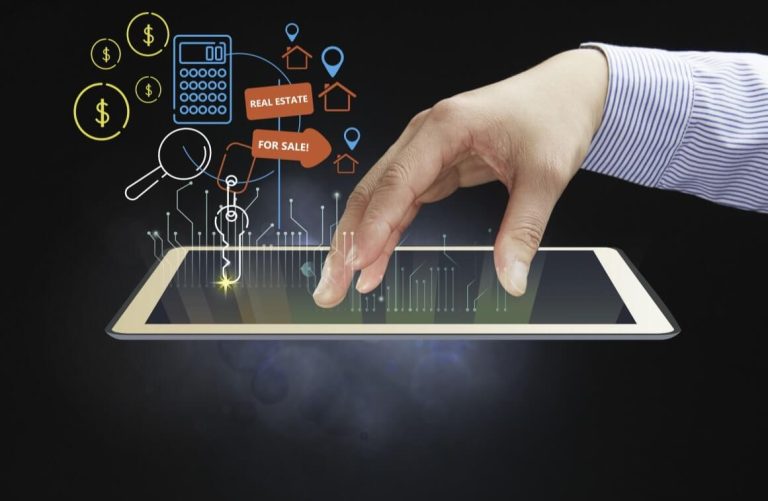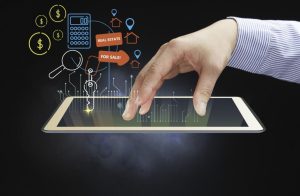 When it comes to selecting people's locations, you have lots of options. You can choose a small or large area. For example, you can select a specific city or the whole country. Make sure you know the locations of your ideal clients. If you are a local roofing company owner, you want to target property owners around your neighborhood.
Step#4: Set Your Budget
Unless you are a professional roofing Google Ad user, you should set a low marketing budget. This helps you first to gather data and then maximize your campaigns once you know what's working. So you must stay focused on your ad campaign and adjust your budget accordingly to ensure that you are within your monthly or weekly budget targets.
Step#5: Add Roofing Keywords
This can be an uphill assignment, especially if you are new to Google Ads. You may be tempted to include as many keywords as possible that you consider relevant to your company. In fact, this is what Google wants because by doing that, you will spend more dollars on your campaigns.
Step#6: Craft Your Ad
This is where the rubber meets the road. You are required to create an ad that will attract property owners and make them click your roofing website. Potential clients are likely to click on your ad because it contains a keyword that they used in their search query. If you target a particular search term your clients use, make sure to use that term in your headings.
After the headlines, you can go ahead and craft a description. Concentrate on your roofing services or products' significant benefits and wind up with a compelling Call to Action (CTA).
Step #7: Track The Conversions
Google Ads gives you the following options to measure your conversions:
Calls from ads-(phone calls received from the number displayed on your Google Ad)

Webform leads ( for example, quotes requests)

Calls from your roofing website: phone calls received from the number displayed on your website.
Choose Roofing Keywords For Your Google Ad Campaign
Do you know that over 50% of clicks in organic search results go to the top three roofing Google Ads? That implies that you can't depend on organic rankings for your website to generate traffic through Google; you need an effective Google Ads for roofer's campaign.
The cornerstone of any successful roofing Google Ad campaign is keyword research- selecting the best search terms to bid on that is likely to lead to conversions and clicks. Well-chosen roofing keywords ensure that your Google Ad is seen by prospects/clients searching for roofing services or products just like yours. The right keywords will attract potential customers, minimize your ad spend, and increase click-through rates.
Here are eight surefire ways to find the right keywords for your roofing Google Ad campaigns:
The very initial part of the keyword research is brainstorming. Here you write down all the phrases or terms you think your prospects might be using to search for your roofing services or products online.
It can be challenging to think of each search term without any organization, so it is advisable to break it down into sections and develop a list. This will ensure that you don't leave any stone unturned.
Product-or- Service-specific Roofing Keywords (Generic Keywords)
In many cases, property owners may not be concerned about your brand but are interested in finding a particular roofing service or product. Having a list of roofing service-specific features includes various keywords that will benefit your business.
i)Branded Keywords 
This refers to any keyword that your trademarked terms and roofing brand name.
ii)Related Search Terms
These terms are not directly related to what you are offering, but that prospects/clients who want your services or products may be searching for.
iii)Competitor Terms 
These are roofing company names of competitors who are providing similar services and products to yours.
Aim For Long-tail Keywords For Your Google Ad Campaign
It is crucial to consider the length of the search terms you use. While there are certain benefits associated with using short keywords, it is highly recommended that you concentrate on long-tail roofing keywords.
Long-tail roofing keywords come with two main benefits. The first one is that they are more focused on property owners' search intent. That implies that they drive more quality traffic because they are more targeted.
The second advantage is that long-tail keywords are less competitive. Since they are more targeted, a few roofers bid on them and tend to be cheaper than shorter keywords.
For example, various companies and search intents can be associated with the search term "roofing." But "Murfreesboro roof Installation Company" will only appeal to a specific group of companies and uses, giving you a more targeted audience and fewer rivals.
Use Your Competitors Roofing Keywords
Imitating your rival's every move is not a good idea. That said, there are scenarios where your roofing business can benefit from copying from them, and roofing keywords are one of them.
Whatever keywords your competitors are currently ranking for, you can try to outrank them for that as well. Once you have a list of keywords from your rivals, focusing on creating content that exceeds what they have to rank higher in the search engines like Google or Bing.
Optimize For Voice Search
Voice search has become more famous as many property owners use their voice assistants to find roofing services or products near them. When prospects/clients don't feel like typing out their questions, they can say them aloud and allow their phones to process what they ask.
As voice search becomes more common, it influences the type of questions property owners to ask. Where once a property owner might have looked for "gutter Repair Company," if they don't feel like typing, they can speak in complete sentences, like "where can I find a local gutter repair company?"
To reach those prospects, you can focus on full-sentences keywords that are relevant to your Google Ad.
Strike a Balance Between Search Volume And Competition
When searching keywords for your roofing Google Ads campaign, it is advisable to have as little competition as possible. Besides, it is beneficial to identify keywords with a high search volume since you are reaching more prospects when you rank for them.
These two fundamental factors are inversely related. High search volume keywords tend to be more competitive, making them hard to bid for your roofing company. Such keywords generally tend to be short keywords. 
With long-tail keywords, the competition tends to be less. Since the queries are more targeted, they don't generate high traffic either. Thus, it would help if you chose keywords that strike a good balance between them. It would be best to look for keywords that have sizeable traffic but are also specific enough to generate good traffic.
As crucial as it is to think about what keywords for your roofing Google Ad you want to focus on, it is also essential to understand what keywords you don't want to target. With Google Ads, you should develop a list of negative keywords that are not relevant to your ad's content. The main reason to include negative roofing keywords is to prevent your ads from showing up for offensive or irrelevant queries. It tells Google that your ad should not show if it comprises one of the terms you mention.
As a roofing contractor, there are hundreds if not thousands of keywords you don't want your ads to rank for
For example:
All your top competitors

Home Depot, Craigslist

Jobs, Careers, part-time, full time

Supplies, sales, bulk, supplier
Are you ready to optimize your roofing Google Ad keyword research? Blackstorm Roofing Marketing can help! 
Our experts will help you at every step of your Google Advertising process from identifying suitable keywords to creating unique landing pages. With our Google Ad services, you can take your roofing business to new heights without increasing your marketing budget.
Create And Optimize Your Landing Page
If you are advertising your roofing company online, then having a landing page on your roofing website is an effective way to generate leads over the internet. A landing page is a specific page on your roofing website that is crafted to convert. The first page a prospect lands on when they click your social media advert or roofing PPC campaign. This page can be helpful to convert and identify strangers into paying clients.
 Thus, you should create a separate page on your roofing website for each ad group to arrive at.
Ideally, your landing page should contain the following features:
Conversion Focused Design
The design of your page should be conversion-focused. If you are running any PPC or Google Ads campaign, your page should be simple enough for the prospects and help them convert. It should clearly state what your roofing business has to provide and a unique call to action contact form or button.
If you don't have a conversion-oriented landing page, prospects/clients will browse through your website, get excited for the services you provide, and click off to your competitors. Surprisingly, your business has to pay even for the clicks that don't convert. Thus reducing your conversion rates and increasing your advertising spend.
A landing page is what drives results for your roofing marketing campaign. Whether you are encouraging prospects to sign up for a free quote, have an offer on any roofing service or product. Each element of your landing page should lead to a specific action.
Headlines/Heading
The headline is the first thing that prospects/clients see when they come to your landing page. It plays a crucial role in attracting customers. Its primary goal should be to state clearly the benefits of your company.
Unique Call to Action
If you are advertising any roofing service or product online, then you should have a compelling call to action on your landing page. But it should be clearly visible and unique so that prospects/clients can take another step to book a roofing service or purchase a product.
Prominent placement of the CTA button can help property owners to take the desired action. You can place it on the bottom or top of your landing page.
Fill Out Forms
Fill out forms, popularly known as lead capture forms, to help your business get crucial details from prospects /clients like their email addresses, phone numbers, and location. However, they must be attractive and straightforward to read.
Social Proof (Trust Signs)
 Building trust among the prospects/clients for your roofing landing page is a crucial aspect. You can use various trust signs, including; BBB ratings, testimonials, reviews, video testimonials, photos of your work, and displaying your phone numbers.
Other crucial factors to consider when designing a roofing landing page include;
Benefits of your roofing services just below the headline

Ensure that they are mobile-friendly

Include the service areas you serve

Include a relevant image

Primary keyword in the top headline

 
How to Find The Right Agency For Your Roofing Google Ad Campaigns
One of the best things you can do as a roofer is to hire a professional Google Ad agency to manage your ad campaigns. Roofing Google Ads is not rocket science, but there are subtle optimization and settings items in Google Ads that you should know to make the most out of your investment. For a beginner, it can be challenging or spend lots of dollars on Google Ad campaigns without getting positive results.
Having a roofing Google Ad agency, which has earned the reputation of becoming a Google Partner, makes sure that your ads will be adequately optimized, set up, and specific to your target audience and geographic area. The gains will generally cover the cost of outsourcing an agency you will realize in your account performance; in some cases, an extra lead every month will be more than enough to cater for the expenses of paying for the agency's expertise.
But how do you choose the right agency for your Google Ad campaigns? Here is a list of red flags to look out for when hiring the roofing Google Ad agency:
Red Flags
Check out for these signs when hiring an agency to work on your Google Ad campaigns. If you begin to see these pitfalls, it may be time to look for another Google Ad expert;
If the agency you are hiring guarantees excellent outcomes quickly, it can be a red flag. Roofing Google Ad optimization is a continuous process that should be done over time; you need to make some analyzed data decisions.
A true Google Ad expert can offer estimates on starting budgets, the volume of traffic to expect, and the cost per click. When red flags appear, they begin to promise great results without reviewing an existing account or doing any work.
Do you feel reassured and confident that you will partner with the agency over the long haul? Roofing Google Ads needs ongoing management and optimization to get the best possible results, so look at the agency you are outsourcing as a long-term partner rather than an agency offering quick, short-term fixes.
The Google Ad agency you hire should respond fast to queries promptly; they should be able to discuss their strategy and process for your account openly.
Not Disclosing Their Process
Transparency is crucial. From discussing the geographic targeting, campaign results, and conversions, you will get updated on the milestones made by your Google Ad agency. General sharing of roofing keywords, monthly reports, ad copy, and more are just some of the things that a true Google Ad agency will offer. If the agency you are partnering with insists on working on a closed account that you cannot access, take that as a serious red flag.
If the cost seems too good to be true, think twice. When hiring a Google Agency for your business, know that you get what you pay for, so don't be tempted to choose an agency that offers the lowest bid. That said, you need to strike a balance between the price and the results you obtain. Instead, hire an affordable Google partner that can explain the expected workload feeds and you can afford in the long run.
Partner With a Trusted Roofing Google Ad Agency
Managing Google Ad campaigns can be challenging. It requires advanced online marketing tools and the right skill set. To make the most out of your campaigns, it is highly recommended that you look for an experienced Google agency like Blackstorm Roofing Marketing.
Blackstorm is a result-driven roofing Google Ad agency. Our goal is to provide you with the most affordable internet marketing solutions that offer a maximum ROI for your roofing company. We have a team of certified Google Ad experts with many years of experience managing roofing marketing campaigns with great success. Through our data-driven solutions, we can take your roofing company to new heights.
Here is a list of our professional Google Ad services that can turn clicks into roofing sales:
Keyword research and strategy:

We help your business to choose the best keywords to bid on.
Landing page conversions:

Our compelling landing pages will make your roofing website a continuous lead generation machine.
A/B testing:

Split testing provides crucial data to improve the effectiveness of your Google Ad campaign.
Blackstorm Roofing Marketing has been a Google partner for nearly one decade. With years of experience working with roofers, we have the expertise to help you get maximum ROI out of your Google Ad campaigns.
Wondering where to get started with roofing Google Ads? Schedule a free strategy session with our experts online to discuss your company goals and how we can help your roofing business grow today.