The roof is an integral part of your house and can also become one of the most expensive to install, repair, and replace if left unattended. Shopping around for your upcoming roof replacement or repair project can be a mind-boggling experience, particularly when you start getting numerous estimates from different roofing contractors.
However, the process of hiring a roofer shouldn't be an overwhelming undertaking. If due diligence is done and you know the kind of information to look out for in a roofing estimate, selecting a roofer to install, repair or replace your roof should be a breeze.
 So, what essential details should you look for in an estimate for your upcoming roof repair or replacement project? 
Essential Elements to Look Out For In a Professional Roofing Estimate
As a homeowner, you should know what goes into a proper roofing estimate. This way, you won't fall prey to predator roofing scams that appear right after a significant storm.
 Before you obtain an estimate, it is highly recommended that you contact a roofing contractor or visit their site to see if they offer a free roofing estimate or not. You can reach multiple roofers in your area to contract and compare which contractor is the best roof repair or replacement estimate for your home. This is exceptionally critical since roofing is a considerable investment you will have to make once or twice in your lifetime.
All roofing estimates are not created equal. That explains why you should review crucial information in each estimate before making the final decision. A fair roofing estimate should include all the details you require; if not, please ask your contractor.
Without further ado, here are some elements that you every legit roofing estimate should contain: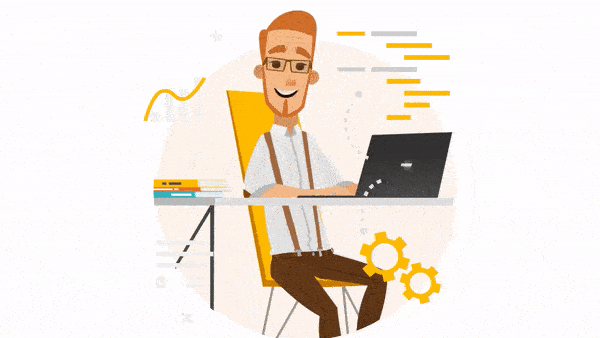 1. A Full Project Description
Your preferred contractor should give a detailed overview of the tasks to be done, including the payment terms, team members responsible for specific jobs, and the start and end date in their roofing estimate.
All flashing locations, material types, and even the size of fasteners and nails to be utilized should be itemized. The contractor should define each item clearly in their estimate to help you make an informed decision. Furthermore, it would help if you got that roofer's estimate in writing to help with your project results.
2. Warranty
If the roofing services you booked come with warranties, your roofer should include such information in the estimate. The guarantees of materials and artistry must be presented precisely in the roofing estimate. Often, limited lifetime warranties will offer protection during the initial years of your roof's lifespan and become typically ineffective after a specific number of years.
 Your roofing estimate should clearly explain whether you can transfer the warranty to a new owner if you sell the home. When a good contractor offers you a free roof estimate, he/she will explain all those details down in writing. 
3. Roofing Materials to be Used
All roofing materials to be used in completing your project are crucial when calculating the total cost. Such materials may include but are not limited to soffit components, shingles, flashing, gutters that should be replaced, and any other material your roof will require. Even the sealant utilized in waterproofing open areas needs to be added to the roofing cost estimate.
All the materials to be used in your project should be included in the roofing company estimate. If you realize that one estimate fails to capture some items listed in all the other bids, then that's a warning signal.
4. Company Contact Details 
A reasonable roofing estimate should include business contact information such as company name, email address, phone numbers, and postal address. These details will help you ask questions, if any, about the estimate you have just received from your roofer.
The contractor's licenses and insurance should be put prominently so that you can rest assured that they are a legit roofing company. If a roofer doesn't have the appropriate insurance or licenses given by the city or state, don't hire them for your project. 
5. Cost of Permits and Labor
Every item in your roofing estimate should have labor factored in it. Your roofer's labor should be listed clearly in the final roofing project cost estimate. For instance, your EPDM roof cost on your estimate will be the cost of the material plus the labor involved in repairing, replacing, or installing them.
Every roofer will have a different labor cost, but the material prices will be almost the same in a given area. Likewise, the cost of permits varies from one location to another, but such details should be included in your estimate.
6. The installation Method used to replace or install a New Roof
The installation technique, number of nails used on each shingle should be included in the final cost estimate. If your roofer doesn't use the hand nailing method, you may miss this section in your assessment. If so, you can assume that the contractor will use the air nailing technique in your project. 
7. Clean Up and Dump Fees
After the process of roof tearing off is over, lots of debris will come out of your house. Such waste will be loaded into a truck and dumped at any site your contractor deems preferable. Your roofing project estimate should indicate the cost involved in taking the debris to a landfill and the labor costs involved.
The estimate should include the expense of such clean-up after your roofing project is completed in the same breath. The time is taken to collect nails and missed house debris to ensure that your property is spotless should be included in the roofing estimate.
8. Approximate Timeline of the Roofing Project
The roofing estimate must clearly state the start and end dates. This can be altered if they find more damage after the roof repair project starts.
 What Are the Early Warning Signs That You Need a Roof Replacement Estimate? 
It can be hard to know when your roof is almost falling apart, but you should keep a close eye on these telltale signs: 
Loose or Missing shingles: if most of your shingles are loose or missing, then you need to contact a professional to inspect your roof and give a reasonable roof replacement estimate.
Sagging: if you notice a saggy roof, that's a surefire sign that you might require a roof replacement cost estimate. Failure to act promptly will make your roof collapse.
Signs of Water damage: Checking in your attic is the best place to begin. If you notice mildew or mold growing in the attic, it's recommended that you schedule an inspection and estimate for your roof replacement.
Debris in gutters: If you find granules via your downspouts and gutters after rain, it's time to get a roof replacement estimate from a reputable roofing contractor. 
Abnormally High Energy Bills

: 

If your energy bills have increased recently and you don't know why then you need to have the roof inspected by a professional and get an estimate to have your roof replaced or repaired.
 Roofing Estimate-Takeaway Points
As a homeowner, you are likely to get multiple estimates from roofers in your area. But it would be best if you determined whether the contractor you choose meets all the above requirements on his or her roof replacement or repair estimate. 
Even if you choose a high-end roofer, make sure he/she is a certified installer of the roofing materials used, has the proper licensing and right insurance, and doesn't subcontract the work.
If your roof is not performing its role of safeguarding your home and belongings from the elements, then it is time to schedule an estimate for your repair or replacement project.