In the modern internet-driven business landscape, the appearance of your roofing website online is one major factor that will determine its failure or success when trying to attract more customers.
Thus, your company must invest heavily in the design of its site to attain the desired results.
However, while every roofer maintains a website, only a small percentage of them have tried to reach their full potential by driving more sales and revenue.
The few roofing contractors who have invested heavily in designing high-quality roofing websites have earned more revenue by attracting visitors than those who hired amateur designers to build their sites.
Nowadays, every roofer is taking their company online. With the current COVID-19 crises continuing, it is expected that more roofing contractors will follow suit. As more roofers join the online bandwagon, your business is bound to face some serious competition.
Thus you require a roofing website that puts you in the minds of search engines and potential clients. So how do you improve your website design?
Read on to know how to attract wallet out prospects and the tweaks you can make to convert them into a long time paying customers:
Add Video Content to Your Roofing Website
Prospects/ clients are attracted more to videos than any other kind of content; you must offer them what they want if you aim to bring them to your site.
Multiple studies have shown that the human brain can process visual content faster than the standard typed text.
When incorporating videos into their roofing websites, roofers should opt for unique video content with which prospects can engage.
Including roofing videos in your landing page can improve conversion rates by over 80%, while adding such videos throughout your site can increase the job booking rate by over 40%.
Clients who want informational videos on your roofing website tend to hang in there longer, thus increasing the chances of recurrent visits to your site.
By placing quality roofing testimonials, video content, and tours of your job site, you can help to increase conversions.
Website Maintenance
Many roofing websites are products of WordPress. So, if your website is hosted on a WordPress CMS, maintaining it can mean the difference between a high bounce rate and an excellent engagement score.
 While it is possible to maintain the site on your own, you may lack the skills to troubleshoot WordPress errors promptly as required. So, if you don't want to spend hours reading WordPress tutorials on maintaining a roofing site, kindly contact us at Blackstorm Roofing Marketing for assistance.
Prevent Roofing Website Downtime
Most roofers don't know that minutes or hours of downtime can cause them to lose both revenue and potential clients.
Your roofing company website should load in less than three seconds to help browsers find the information they are actively searching for.
Research shows that over 50% of browsers are likely to abandon your site if it takes more than three seconds to open a webpage.
This implies that your business will lose more than 50% of visitors simply because your site took longer to load than expected.
Thus, making your website scalable will help to avoid slow load times and downtime, ultimately keeping more customers on your website while booking more jobs at the same time.
Build a roofing website on cloud-based platforms, maintaining your content and application quality to help drive more prospects to your website.
Improve Your Roofing Website's Security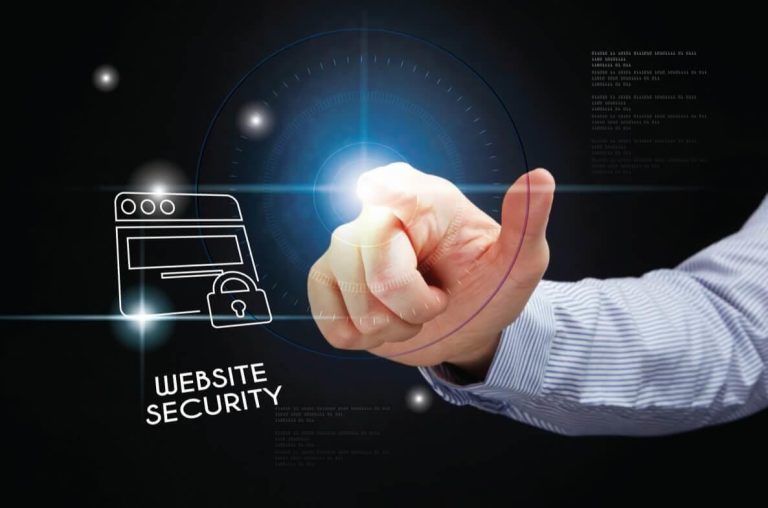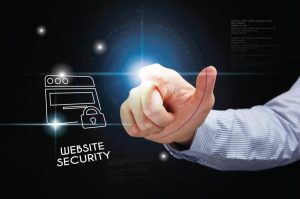 Making your roofing website secure means more than just safeguarding it from the bad guys (hackers). Browsers such as Yahoo, Firefox, and Chrome inform visitors of unsecured sites. 
So when a prospect attempts to visit your site, they get a notification saying that you aren't secure. This will make potential clients bounce off your site. This is an automatic bounce rate on your website.
Simply put, how to convert an unsecured website to a secure one is a crucial consideration.
We provide fast roofer website security services here at Blackstorm Roofing Marketing.
Use Responsive Roofing Website Designs
Most customers can now access roofing websites from various devices, including tablets or Smartphones, so you must use a responsive design to provide a seamless user experience across all devices.
In the modern world, prospects use Smartphones more than desktop computers when accessing roofer websites; therefore, you must help their gadgets to access your roofing website.
A responsive website design allows you to boost your sales, while easing your back-end to improve your search engine optimization efforts.
Pro Tip: Always add simple yet attractive contact forms (above the fold) to increase the number of enquires your company receives
Roofing Website Design: Pay Close Attention to UX and UI
Your website is as superb as its design. Depending on your objectives, you may require to tweak the design of your roofing website.
For instance, as visitors, we don't like when your website looks like a Wikipedia page. So, examine your target audience and design accordingly.
Add Social Proof to Your Roofing Website
It is crucial to incorporate high-value content for your site browsers/ visitors who may want to book jobs through your online offers.
Adding client reviews to your roofing website will assure prospects that what you are providing is credible, leading to high customer retention and brand loyalty.
Besides, customer reviews can act as a friendly recommendations made by previous clients on your roofing services or products.
Client testimonials or reviews are the #1 tool to build credibility and trust with your target audience. We highly recommend scattering them throughout the essential pages of your roofing website, including your services, homepage, and contact page.
 If you don't have testimonials, try to contact your previous clients and request them to review your roofing company- send them a few questions to make it easier for them to answer.
Include a Compelling Call to Action on Every Page of Your Roofing Website That Leads to Your Goals
Another simple method to boost your online conversions by placing a compelling, clear call-to-action. This can be offered in service descriptions, your sales copy, or the landing page.  
The CTA should portray your business's unique value propositions, convert browsers into clients.
As a general rule, you should try to make your call to action memorable and short. Participating clients would encourage their immediate network and family to join your bandwagon in an ideal business environment. Make your CTA's relevant, exciting and straightforward.
Use Social Media Platforms to Find Your Target Customers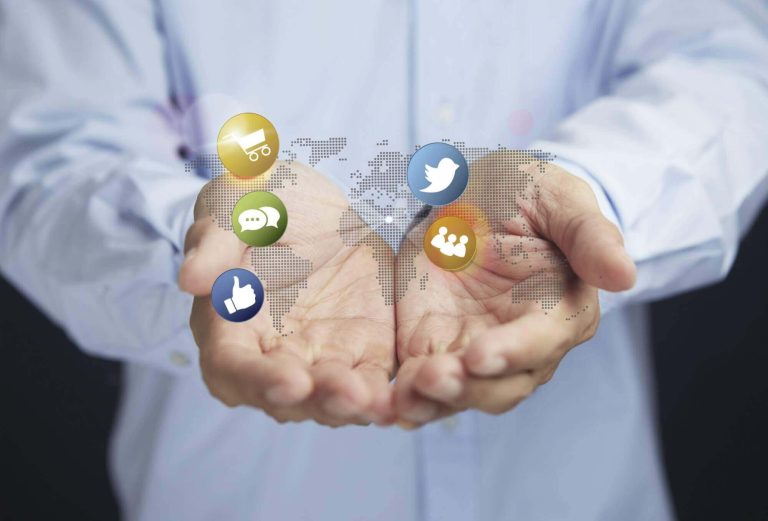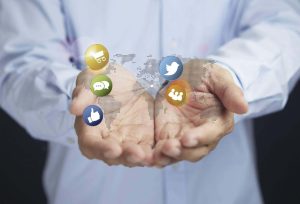 Part of building your roofing brand identity is identifying your buyer personas. This involves discovering the kind of prospects/ people you want to convert into paying clients. Placing your target clients on social media will make it easier to sell your roofing services as such groups will be interested in buying your services or products.
For instance, if you realize that bulks of your clients are also part of your LinkedIn or Facebook groups, then it would be advisable to use targeted ads to improve your internet marketing efforts.
Spying into your rival's strategies is recommended in building the persona and voice your roofing business will embody. This can assist you in checking on the processes that are effective and appealing in capturing your target audience.
Create a Sense of Urgency
Potential clients fear missing out on limited-time offers. Creating a sense of urgency in your roofing service advertisements and posts through highlighting its limits would excite clients to book jobs with your company. This can be done via special or limited-time offers.
Let Our Design Professionals Build a High-Converting Website for Your Roofing Company Today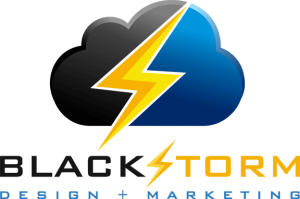 Web security, maintenance, and design are technical aspects of running a successful roofing company.
At Blackstorm Roofing Marketing, we handle everything from web development to web design roofing companies need.
Let us know what you require, and our team will meet or exceed your expectations.
Schedule a free strategy session with one of our Growth Coaches to make your website a machine of sales and conversions!