Do you want your roofing website to convert more visitors/prospects into leads?
If yes, then make sure that your site is optimized for mobile devices like smartphones, laptops, and tablets.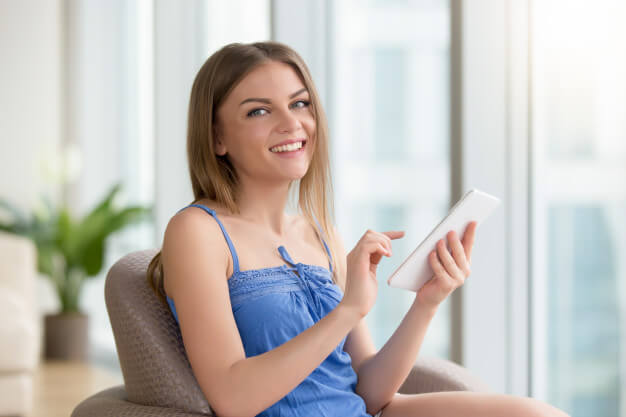 Let's face it.
We live in a digital society where many people use their Smartphones to surf the internet to make purchasing decisions. With the ever-rising number of phone users, your roofing website will be losing out prospects if it's not well designed and optimized for mobile devices.
Your prospects or clients need a roofing site that loads fast and is easy to navigate on their phones.
According to the Meeker 2018 Internet Trends Report, an average user spends at least 3 hours surfing the internet using mobile devices every day.
Google also recently announced that more than half of overall web traffic comes from mobile devices.
Therefore, it becomes crucial for roofers to build websites that can easily be accessed from any mobile device.
But first, we need to know what is a mobile-friendly website and top reasons why every local roofing contractor must optimize their sites for mobile devices.
Without further ado, let us dive in straight away!
What does a Mobile-friendly website mean?
A mobile-friendly site is optimized and developed to function optimally on any mobile device irrespective of its type or size.
But what features should you look for in a mobile-optimized roofing website?
Any mobile-friendly roofing website will possess the following crucial characteristics listed below:
Ease of navigation that helps users to go through your site effectively and faster
They have large buttons that you can easily click with your fingers.
Clear Call-To-Action that guides users on what to do next after visiting your site
Swiping gestures and functionality such as double touching, hold and drag, pinch out or pinch out.
Click-To- Call functionality that allows your prospects to call your roofing business in just one tap.
It should have an intuitive interface across all devices.
10 Reasons Why Your Roofing Business Should Have a Mobile-Optimized Website
Reason 1) Mobile-Friendly Website will help Your Business Achieve Higher Rankings in Google.
Google gives top priority to mobile-optimized sites over those that can only be viewed in desktop versions alone. They introduced mobile-first indexing in 2018, which changed the way Google perceives mobile search results. Mobile- optimized roofing sites rank higher than their desktop counterparts.
Reason 2) Mobile-optimized sites Prove the Reliability of Your Roofing Business.
It assists you in building confidence among your prospects, influencers, and clients within the roofing industry. A mobile-friendly site will improve your user experience and help them view you as a reliable resource for services, information, and products.
Reason 3) Mobile-First Roofing site Help Your Roofing Business to Stay Ahead of Competition
If you take out your Smartphone and try to search for other local roofers online. You will be surprised to know that all your competitor roofing sites can be accessed easily using mobile devices. So, if you want to stay ahead of them, make sure that your roofing SEO business has a mobile-friendly website.
Reason 4) A Mobile-Optimized Site Amplifies the Visibility of Your Roofing Business
One of the crucial things about creating a mobile-optimized roofing site is that it helps you reach a wider audience. Furthermore, it makes sharing simple, and thus your prospects are likely to share on their social media platforms.
Reason 5) Mobile-Friendly Sites Keeps Your Audience Attention
The sad truth is that many web users have a shorter attention span compared to goldfish today. One aspect of a mobile-optimized site is that it loads faster. You cannot manage to have a roofing website that takes too long to load. Your clients will leave your site immediately!
In fact, almost 50% of visitors are likely to click off if your sites take more than 3 seconds to load.
Don't lose a massive chunk of prospective clients. Make your roofing website mobile-friendly.
Reason 6) Mobile-Friendly Website Benefits Your Reputation
In any contracting business, like roofing, reputation means everything. Users will note a site they had an excellent experience with and the other where they had a bad experience. Your roofing business cannot afford to give your prospects a lousy experience.
Reason 7) A Mobile-friendly Site makes Your Roofing Business Appear Relevant & Modern
Your business might provide the most valuable roofing services or products on the market. Still, if your site mobile experience is non-existent or unsatisfactory, your business will only be an online dinosaur- encouraging people to seek help from other local roofing contractors.
On the flip side, mobile-optimized sites are cutting-edge, contemporary, and legit- opening the door to every user who has a Smartphone.
Reason 8) Mobile-Optimization Will Improve the Feel and Look of Your Website
Your roofing website will work properly and look attractive on any device if you make it mobile-compatible. Please don't take chances when it comes to making your site mobile-compatible. Make your site rock on every mobile device your prospects might be using.
Reason 9) A Mobile-Friendly Website Will Help Your Roofing Business Attract Many Clients
Making your roofing website mobile-friendly extends your client base to anyone looking for roofing services near them using a mobile search. And even much better, clients can enter the roofing keywords and find your site without actually typing the actual URL of your roofing business.
Reason 10) Mobile-Friendly Roofing Website Adds to Your Convenience
Many people nowadays use their smartphones to perform daily routines, from checking storm damage repair contractors to looking for the best roof replacement contractors in their vicinity. The reason behind being the convenience and faster loading speeds.
So what Should You Do Next?
Redesign Your Roofing Website ASAP!
Mobile devices are currently being used to access everything online. This has made search webmasters like Google to take notice. As a roofer, you don't want your business to be left out in this new site mobile-first indexing algorithm. If you're going to convert more prospects into clients, make sure that your roofing website is fully mobile-optimized.
Here at Blackstorm Roofing Marketing, we specialize in creating mobile-friendly sites for roofing contractors. We are your reliable choice because:
We have a vast understanding of Google and how to gain higher rankings to beat other roofing contractors in the market.
We understand the elements your roofing website needs to promote your business and make your phone ring
We use the best practices to create roofing websites that will help you get high traffic and convert more prospects into leads.
Thanks for reading our post. We hope that the ten reasons why your roofing business needs a mobile-friendly site will convince you to take necessary action steps to improve your bottom line.
If you want to outrank your competitors, don't hesitate to contact us for topnotch mobile-optimized roofing web design services today.