Is Your Roofing Website In Need for Repairs?
Here are the top 10 Qualities of a Great Roofing Website You Need to Know!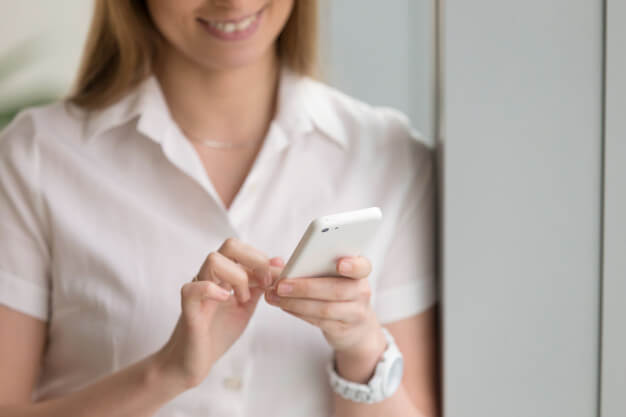 Is your roofing website due for an update?
If your website is not generating desired results, this post will discuss the top qualities that will make your site get more roofing leads and outrank the competition.
Truth be told.
As a roofer, you require the best and useful tools to complete any task at hand. For instance, you cannot use a broken ladder to fix your roof. Similarly, you cannot use a poorly-designed site for marketing your roofing services.
That said, focusing on improving the roofing website and making it appealing to prospects is essential.
Here are the top 10 features that will help your roofing site convert more prospects into leads.
Without further ado, let's get started!
Feature 1) Testimonials on Every Page
In our modern digital world, many clients rely on the reviews of others to make a purchasing decision.
According to a recent survey by Bright Local, more than 80% of roofing clients rely on personal recommendations and online reviews.
Reviews from a customer or client feel more genuine than a sales copy found on your roofing website.
Therefore, you need to include such testimonials on each web page to remain competitive in the roofing market.
Feature 2) Simple & Attractive Design
Your roofing website usually is the first point of contact between your business and potential clients.
If prospects make their way to your site, they expect to find web pages that are appropriately designed and full of engaging, informative content
Thus, your roofing website design should be catchy enough to draw their attention closer and not flashy to make them leave your site after a few seconds.
Feature 3) Clear Calls-To-Actions (CTA)
Modern web surfers have a shorter concentration span; therefore, don't make your clients dig deeper, trying to find ways of contacting your business. Your prospects should know at a glance what your site entails by just visiting your homepage.
Ideally, your call-to-action buttons should be located on each page- with various points of contact- like emails, simple-to-fill contact forms, and phone numbers. If you have a physical presence, then you can include Google Maps as a bonus.
Feature 4) Well Designed & Functional
Your site portrays the face of your brand and, ultimately, your roofing business. So, your roofing website needs to be polished, professional, and visually-appealing. Allow uncluttered layouts with high-quality images, white space, and pass your message effectively.
Equally crucial, the roofing site must work faster and adequately as expected. Slow, broken, and poorly designed areas will make your prospects embarrassed and thus encourage them to click off your site.
Feature 5) Performance
One of the essential performance metrics for any roofing website is page speed. The longer your site takes to load, the more your prospects will leave your site to look for other local roofing contractors.
Page speed also determines how high your page with rank with Facebook and Google; these engines will penalize your page for loading slowly by placing your business below your competition.
Feature 6) Optimized for Mobile
It is not a secret today that your roofing website must work well on every mobile device to attain high organic search rankings in Google.
With the growing number of tablets and mobile phones produced every day, optimizing your site for mobile will improve your roofing SEO rankings and user experience of your visitors.
Look at your roofing site on your phone, is it simple to navigate and read through? Does it load faster? If not, that shows that users are clicking off your site before they convert.
Feature 7) Request for an Estimate Form on each page
This is a similar concept to putting testimonials on each page.
The more your prospects, see something, the higher the chances of taking action. We recommend that you include a small contact form on every page of your roofing website.
It works out great because you never know when a prospect is ready to contact your business.
Feature 8) Fresh, High-quality Content
Your Roofing website must always have accurate, exciting, and well-crafted content. Use a language that will resonate with your potential audience- avoid technical jargon, acronyms, and corporate speak.
Web-users today have shorter attention capacity:  thus, spell correctly and remain relevant throughout your post. Take your time to craft high-value content that will eventually pay off through increased rankings in search engines.
Feature 9) Optimized for Search and Social Media
It is not enough to create a nice-looking roofing website that is easy to navigate. It needs to get some traffic. Otherwise, all your efforts in developing content, design, and UX will be rendered fruitless.
Here are some tips that will help you to optimize your page for search:
Use Meta tags and page titles on each page and alt tags on each image
Optimize content so that it can solve questions that real users are searching for answers for.
Use links and keywords properly in the content
Keep your HTML code free from clutter.
These tips will make your content easily sharable across different social media platforms and thus boost your organic traffic.
Feature 10) Secure
Security is a crucial concern for modern web surfers. You need to ensure that your roofing website follows the laid-down industry standards and guidelines. For instance, if you have a client registration portal, make sure that all the passwords are encrypted and not shown plain text. Make sure that your client's sensitive information is safeguarded at all costs.
Do You Need a High-quality site for Your Roofing Business?
If your roofing website does not possess any of the features discussed above, your business will lose prospects to competitors.
Robust roofing websites require on-page optimization, clear call-to-action, and engaging content.
How we can help
At Blackstorm Roofing Marketing, we can build a high-quality roofing website that will generate more leads to your business. Our professional team will implement all the features discussed above to give your business the much-needed competitive advantage.
We have helped countless roofers to win in Google. If you think that your roofing website is not performing as it should, then contact our team for roofing web design solutions today.